SoDown lays down the sweet sounds of his saxophone over some crunchy bass with Bass Physics for their new tune "Tension."
---
SoDown and Bass Physics are two artists that know how to set the mood as they both lay down emotive and beautiful tunes that hit the soul in a special way. Last year the two created a massive banger dubbed "Pull The Trigger" and now they're back with another mind-blowing collaboration, "Tension." Out now on SoDown's label GetDown Records, this tune is all gas, no breaks – it will have fans moving their body to the heavy bass from the moment they press play.
While SoDown and Bass Physics release more of the feel-good music "Tension" will make you feel good on a different scale. This track is packed with distorted, crunchy bass that will have your lips curling into a mean stank face. You can't help but bob your head to the beat from the moment it starts. Around the minute and a half mark, you hear those sweet sounds of SoDown's saxophone that gives listeners a break before easing them into what's next – a massive drop full of even louder and heavier bass.
Along with the track, the two are pairing it with another creative music video, and for fans who watched the one for "Pull The Trigger," they added skeletons to this one as well. It starts off with them riding around the desert with guns a-blazing as if they are bandits going to or from a robbery. In the backseat of their care you see an electric guitar and saxophone, and when SoDown's part on the sax comes in you see them playing over different backdrops before it ends with views of the sun setting in the desert.
Watch the video below, stream "Tension" on your favorite platform, and let us know what your thoughts are in the comments!
Watch SoDown and Bass Physics – Tension on YouTube:
---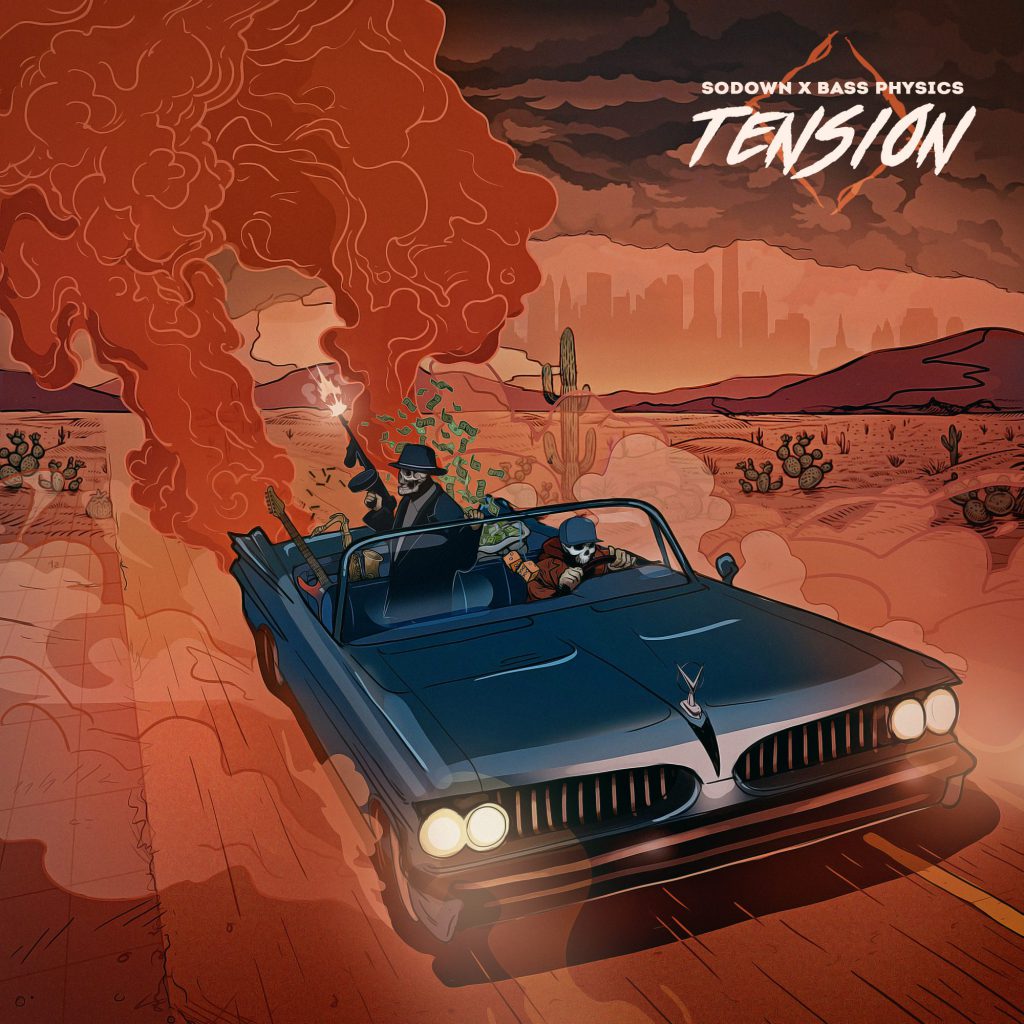 ---
Follow SoDown on Social Media:
Website | Facebook | Twitter | Instagram | SoundCloud | YouTube
Follow Bass Physics on Social Media:
Website | Facebook | Twitter | Instagram | SoundCloud | Twitch