Get ready for your speakers to boom because, Fresh, the latest EP from Xotix, is sure to make you vibrate from head to toe.
---
If you haven't heard of bass trio Xotix yet, it's time to change that. Their production style draws from influences across the board as they craft up tasty bass-fueled bangers. Over the course of this year, they've been pumping out the tunes and delivered stunners that include Rabbithole, a collaborative EP with Secret Recipe that was released via Bassrush. As a result of their hard work, the trio has quickly made a name for themselves, and today, they've added another chapter to their story with Fresh, a new EP that's sure to rattle bones and sound systems alike.
The energy that is packed into the five tracks on Fresh is beyond impressive and they never give you a moment to catch your breath throughout its runtime. Just as the name of the EP implies, Xotix is 'keeping it fresh' while dropping some booty-shaking bangers. Alongside their own tracks, listeners will also be blessed by a collaboration with Dalfin and Niko Otis titled "Heart Attack." Overall, this EP is one of the most high-energy releases that has graced our speakers this year.
Listen to the bangers that Xotix packed into Fresh on your preferred music platform and read on for my take of this heater of an EP.
Stream Xotix – Fresh EP on Spotify:
---
Xotix wastes absolutely no time getting down to business, kicking of Fresh with the EP's wobbly title track.
Xotix slowly pulls you in with the titular track "Fresh" to begin the journey. Synths and laser-like sounds float in and out of the track as the bass begins to weave in, setting the tone for what's to come. From there, the fun really begins, as the trio packed "Fresh" with thick, wobbly beats and other distorted, scrunchy sounds. Following up that is "Pit," which didn't make me want to mosh, but it certainly made my hips want to swing. Xotix creates a warped soundscape in this track that listeners won't be able to stop dropping it low to while listening.
Things get a little glitchy with the next track "Diamonds" and following that is a tune that'll make you want to start a "Revolution."
Xotix delivers glitch-like wobbles on "Diamonds" that quickly build up and drop right into the meat of the track. Throughout its runtime, they weave in glitches over bass that feel like it could flatten out a set of speakers. Listening to "Diamonds" felt like being stuck inside a space-time continuum, surrounded by extraterrestrial life as far as the eyes can see. It leaves you questioning what planet you're really on after it comes to a close.
Then, the mood switches up with "Revolution," which sees Xotix throw down those heavy basslines and head-bobbing melodies. The trio also layers in subtle guitar riffs that give the track this rock feel to it which is so fitting for the bass scene. I love that they slow it down in the end and ease you out of the experience as the final track appears on the horizon.
Fresh wraps up with "Heart Attack," a collaboration with Daflin and Niko Otis.
This one made me smile so big, I simply couldn't stop listening to it. Xotix and Dalfin keep the high energy going on this one from the moment the track starts and trust us, it doesn't let up once. The first drop was unexpected, yet will leave listeners pleasantly surprised, and Niko Otis graces the track with his superb flow that is a match made in heaven. The addictive beat will keep you bobbing your head right along with it, and we can't wait to hear this one booming out on a massive sound system in the near future.
---
Xotix – Fresh EP – Tracklist:
Fresh
Pit
Diamonds
Revolution
Heart Attack w/ Dalfin and Niko Otis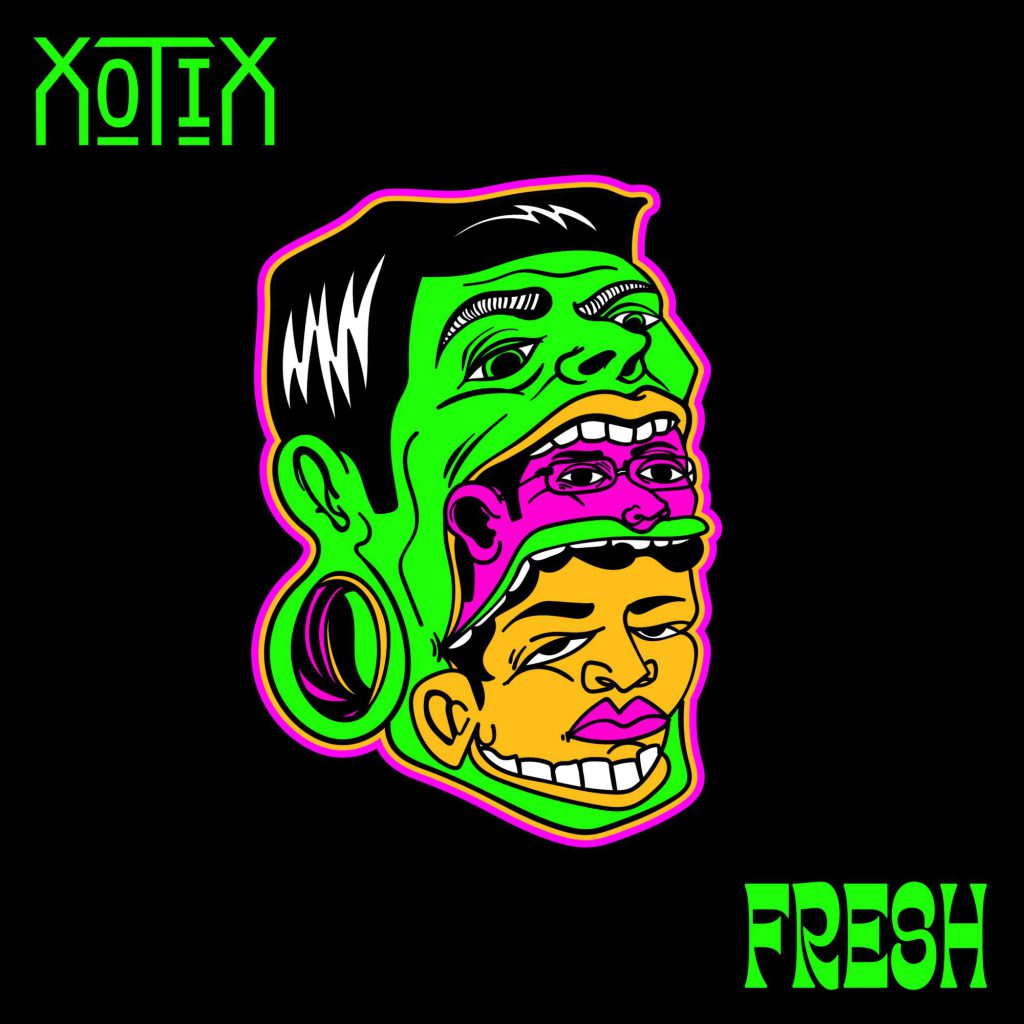 ---
Follow Xotix on Social Media:
Facebook | Twitter | Instagram | SoundCloud | YouTube | Bandcamp