Secret Recipe and Xotix land on Bassrush Records with their dangerously wubby, three-track Rabbithole EP for fans to feast on.
---
Left-field bass boss Secret Recipe and three-person-bass-band Xotix have teamed up to bring all the wubs with some series attitude with their latest release. Out now on Bassrush Records, the Rabbithole EP features a wave of heady vibes and ends on a crescendo of righteous angst. As the head of bass brand Wormhole, it's no surprise that Secret Recipe tore the house down with his palette of low-end weaponry. And this collaboration with Xotix brings the free-form North American bass sound to the next level.
The EP beings with its titular track, "Rabbithole." The dark, trippy tone is set from the outset as the song begins with a deep, growly voice announcing: "Once upon a time, in a famous story, a girl named Alice got very curious about a little white rabbit that passed by, she followed it, and soon found herself falling down a very deep hole, into a strange place called Wonderland…" By that first drop – we know what's about to be up, or more appropriately, what's about to go down, as we descend into the proverbial dark hole of low-end frequency sound design and glitchy textures.
From there, we have "Carnival" which carries the swaggered-out attitude of a trap song mixed with the synths and horns that are a nod to the thematic elements from the title of the tune. Then, the EP ends on "Bass Kick" and if "Rabbithole" transported you deep into your headspace, this track pulls you right back out with fists swinging. Unlike the preceding tracks which had more of a flow to them, "Bass Kick" stops playing games and brings the heat. It immediately stirs up memories of the early days where North American dubstep began to really exhibit those metal band influences and will have you yearning for that nosebleed from a mosh pit.
We can't wait to hear more from Secret Recipe and Xotix, in the meantime, stream or download the Rabbithole EP on your favorite platform, and let us know what you think in the comments!
Stream Secret Recipe & Xotix – Rabbithole on Spotify:
---
Secret Recipe & Xotix – Rabbithole – Tracklist:
Rabbithole
Carnival
Bass Kick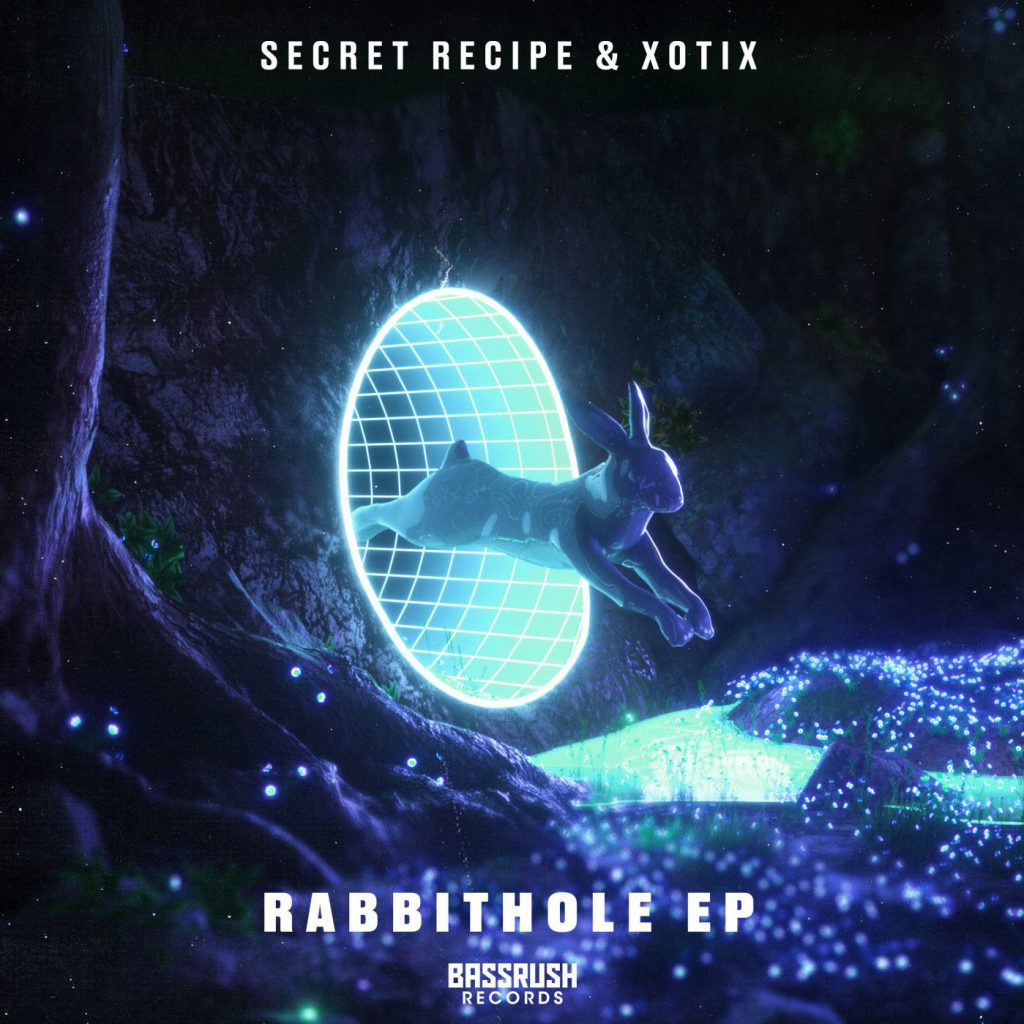 ---
Follow Secret Recipe on Social Media:
Facebook | Twitter | Instagram | SoundCloud | Twitch
Follow Xotix on Social Media:
Facebook | Twitter | Instagram | SoundCloud | YouTube | Bandcamp