Rising artist Dalfin launches listeners to bass heaven and injects some gravity to Star Monster's wonky, space-infused tune "Milky Way."
---
Oakland-based artist Dalfin is quickly becoming an artist to watch in the bass music scene with his dominating bass-fueled tracks and work as one-half of dynamic duo RaidBoss. Throwing down some serious heat on last year's Coral Cove EP, he's emerged from the depths of dubstep and hybrid trap sounds in the new decade with a flurry of releases to captivate his fans.
Now, having already released stunners like "Atom Bomb" with Dwelm and "Dolla Signz" with BLAOW!, Dalfin has put his abilities to twist tracks on full display with a cut of Star Monster's massive tune "Milky Way." As the first seconds of this remix tick away it becomes clear that he's priming the engines for blast off. Then, he layers in some signature dolphin noises (get it… Dalfin) and launches listeners on a bass ride that will have them holding on for dear life as they fight against the gravity of the planet.
"At first I was really struggling to make something that really stuck with me. I made five different versions before finally feeling this one," Dalfin said about the remix. "I took a step back, stopped trying to make something specific but also took it a little less serious and things started really coming together." Sometimes, taking a step back is all that producers who are stuck in a rut need for a stroke of brilliance, and that's exactly what happened with this fantastic remix of "Milky Way," you won't regret pressing play.
Are you ready to blast off and be among the stars? Get an exclusive listen of Dalfin's remix of Star Monster's "Milky Way" on SoundCloud below and make sure to catch him throw down an epic set during LoFreq Events' Sonic Convergence 002 livestream on Saturday, August 1!
Stream Star Monster – Milky Way (Dalfin Remix) on SoundCloud:
---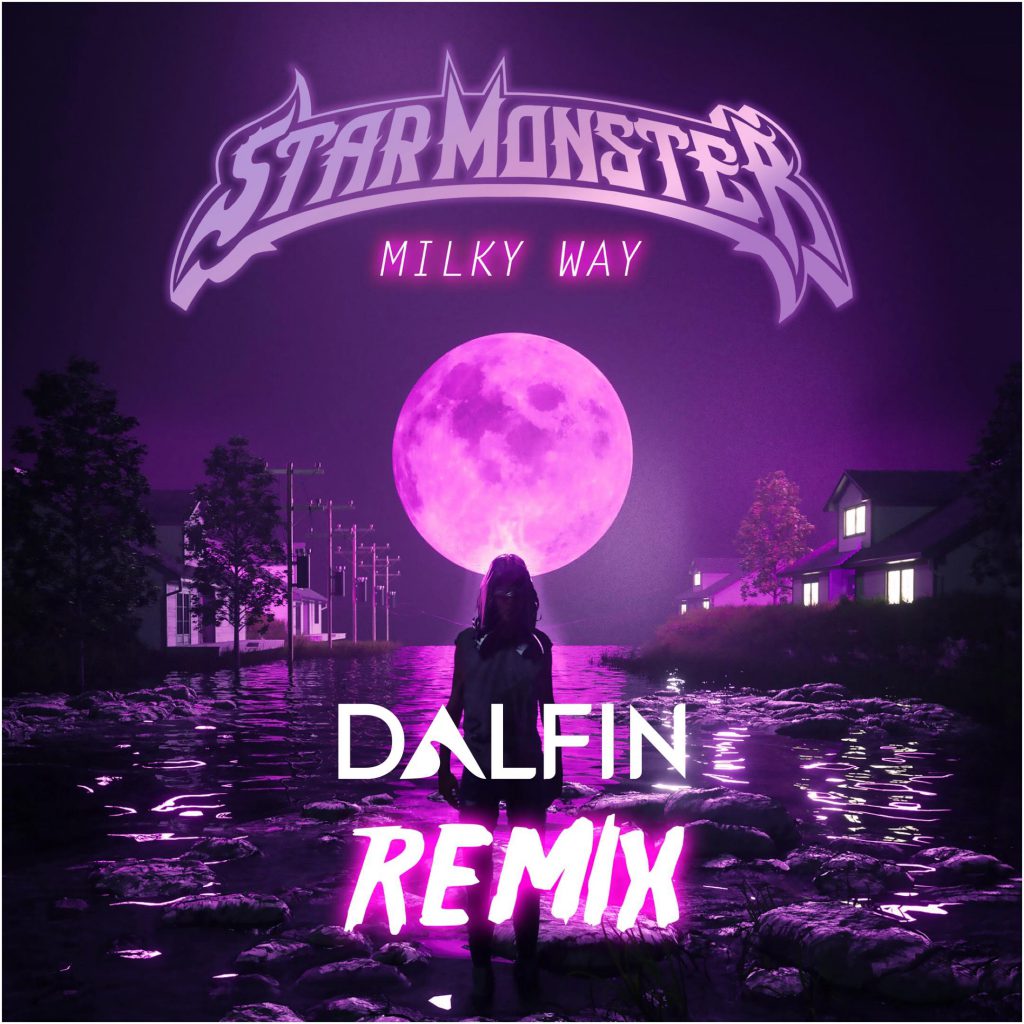 ---
Follow Dalfin on Social Media:
Website | Facebook | Twitter | Instagram | SoundCloud | Twitch