Weska is giving the world a much-needed break from the information overload with his edit of The Chemical Brothers' hit tune "Don't Think"!
---
If you been paying close attention to artists who have been making waves in the techno scene as of late then there's no doubt that Weska should be an artist who you've come across. Born in Canada but now based out of Germany, he's been gaining some serious support over the past few years with releases on labels like Drumcode and Octopus Recordings.
This year has already seen Weska embark on a new journey as well with his self-released Waves series picking up momentum with his recent third edition. But that wasn't enough to satiate his cravings for releasing absolute tunes as today, he's gifted us all with a free download of his "Don't Think" edit.
Originally crafted by renowned The Chemical Brothers, Weska reworked the tune so that it would fit seamlessly in his own sets. The result? Pure techno goodness. His spin has been perfect to listen to in nearly any setting whether it be your own living room or a massive stage at Creamfields where Adam Beyer and Cirez D played it out for a crowd of thousands.
Take a listen to Weska's edit of "Don't Think" on SoundCloud below, smash that download button to grab a copy for yourself, and read on as we chat about the track and plenty more!
Stream The Chemical Brothers – Don't Think (Weska Edit) on SoundCloud:
---
Hi Weska, thanks for taking the time to chat with us today. First of all, congratulations on this edit of The Chemical Brothers' "Don't Think," it's an absolute stunner. What drew you to put your spin on the original and how do you approach edits like this from a production standpoint?
Thanks a lot, I'm happy you guys enjoy the edit as much as I do. It's crazy, I just got the idea out of nowhere one day. I was going through some chem bro's YouTube videos from their live act one day. I was seeing them in LA in a few weeks and I had how insane their live show was. I've loved their music for almost 15 years now, but I was never really familiar with "Don't Think." It came up during the YouTube session and immediately fell in love and had to make a playable version.
I literally started to work on it that second, sitting on the edge of my bed. It was fast and smooth and I finished it later that day. When I approach edits I like to keep the main fundamentals they have that are unique to them and almost just rework the best parts. Each edit and remix is different though, sometimes with a remix it's best when your product sounds like a completely different piece of work.
At the end of last year, you launched the Waves series that is entirely self-released and recently reached its third edition earlier this month. What led to your decision to self-release this edit and the series as well?
It's honestly really simple – I have a lot of music that I want to get out there and share with the world and this was the best and fastest way to do so. I get questions about starting a label and how it's going and congrats, etc. On paper, yeah sure, it's a label, but to me, and at the end of the day, it's sole purpose is just for me to put music out when I want. I can make a track one day and a month later it can be on Spotify and Beatport. It's nice to have this freedom.
Your mixes have been absolute stunners that have kept me enthralled the entire time. What's your approach to track selection when putting together a mix? Where do you hunt for fresh tunes to play?
My favorite way to make a mix is to just take a portion from a live recording from a show, as it's the most authentic way to represent my sound. But if this isn't an option I'll record a new one, and I'll check through promos and Beatport quick to see if anything brand new catches my ears.
I spend a lot of time on Beatport digging through charts and labels and finding new artists I've never heard of. So I'll check what I've downloaded in the weeks before. I also like to put in something fresh that I've made from either that week or in the weeks before to see what people think about it when they listen to the mix. It's a nice way to get feedback. So it's a combo of all the above that goes into creating mixes.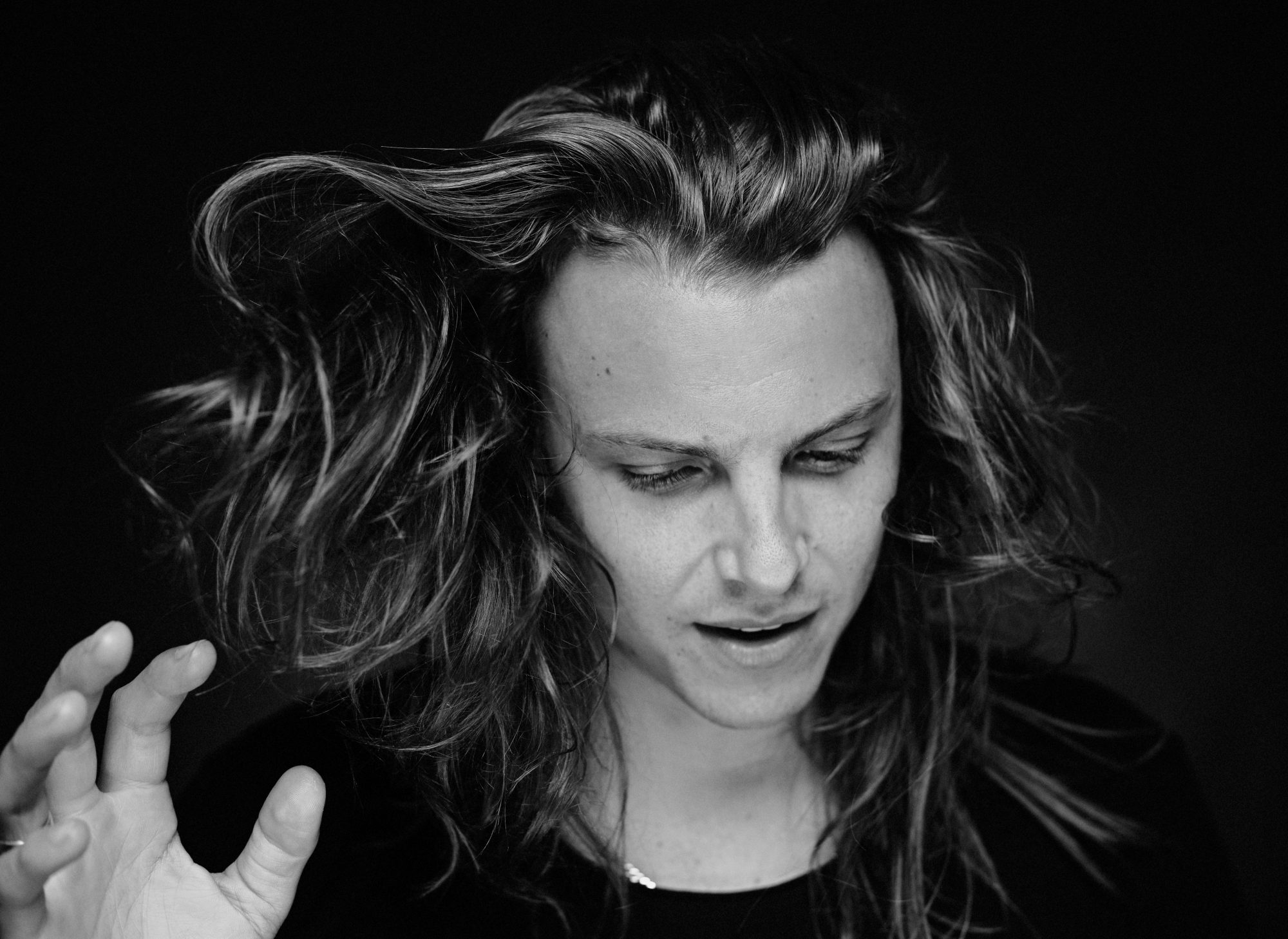 One of the struggles you face that you've been very open about has been your battle with ADHD. What effect has this had on your ability to produce music in the studio and perform in live settings?
I guess I am pretty open about it, but I don't see it as a struggle. It defines me, it's who I am, so it's more of a characteristic or quality to me. Funnily enough, I think it helps during performances as my brain naturally jumps all over the place, so it's easy to quickly alternate between FX and transitions and track selections and button-pushing haha. I get super zoned in though when playing live, the ADHD almost gives me this hyper-focus. This also occurs in the studio when I'm making music.
The coronavirus pandemic has changed the world as we know it for the foreseeable future. How has this affected you on a personal level, and have you shifted your focus at all?
Well, I don't have any shows for a while, I miss playing and it's a bummer to have had a bunch cancelled. It's a tough time for everyone right now, in this industry but more important the world as a whole.
I've been social distancing a lot and maybe going for a quick walk with my girlfriend but that's about it. I'm doing more yoga and home workouts now, these are really helping my balance both mentally and physically, and I've honestly been making music as much as possible otherwise. I'm trying things I've never done before, using new plugins and synths I've bought, different techniques and sounds, and just going with it.
It's a tense and uneasy time right now but I'm trying my best to focus on the now and each day at a time. I've also bought a few more plants that I've been caring for and giving a lot of attention to. It's nice to be surrounded by other living things, I just wish they could talk.
Finally, if you could offer up an uplifting message to your fans around the world currently dealing with this pandemic. What would it be?
Listen to music always, different types, as much as you can. Keep yourself busy in your homes and keep your energy and spirits high. Video chat your family and friends all the time, read that book you've always wanted to read, learn how to do a handstand. I'm just listing things off here, but for real, keep your brain and your body active, wash your hands and don't touch your face. We're going to be ok, we just need to get through this.
---
Connect with Weska on Social Media:
Website | Facebook | Twitter | Instagram | SoundCloud