On their newest, three-track EP, Slayer, bass trio Teddy Killerz bring their signature headbanging heat to Bassrush Records.
---
Teddy Killerz, a fierce trio that has blazed trails in the neurofunk DnB and heavy dubstep scenes, have leveled themselves up once again on the Slayer EP, which is out now on Bassrush Records. Made up of the Russian-born Grigory Cherkaev, Anton Mashevsky, and Oleg Cholovskii, Teddy Killerz have been shattering dancefloors with their ground-wobbling sound design and forceful basslines for the last decade.
With the three-track Slayer, the group makes sure you go from rave to bass in 60 seconds or less. PSA: If you're looking for some sonic courage, bump this during your next listening session. If you had to use one word to describe the tracks on this EP, it's bangers. Or, more accurately, headbangers. Headbanging and rail-riding are a signature part of North American bass music culture, and this EP is an homage to that practice.
"Fallen Angel," the first track on the EP, begins with a cute, melodic, opening phrase that goes into a light liquid DnB section; purposefully lulling you into a false sense of security before they drop you into a frying pan of heat. The intensity generated in the first drop on this EP pervades the entirety of the project. While you can hear the Teddy Killerz' DnB influence on the way their drums are arranged in the build-up, breakdown, and filler sections in the tracks, the style of this EP is distinctly Dubstep and Riddim. "Slayer" the titular second track, is particularly relentless, and the last, "Happening," offers little reprieve.
With EDC Las Vegas officially rescheduled for October 2021, bassheads everywhere can enjoy these deadly dubstep anthems to get amped up for their epic return to the bassPOD stage in the fall. If, like many of us, you're channeling that Ricky Bobby "I don't know what to do with my hands" energy after a year of being a COVID shut-in, Slayer offers the perfect practice ground to shake the dust off those shufflin' shoes. We can't wait to see what will come next from the Teddy Killerz and from Bassrush Records!
Listen to Teddy Killerz' Slayer EP on Spotify below, stream or purchase it from your favorite platform, and let us know what you think the comments below!
Stream Teddy Killerz – Slayer on Spotify:
---
Teddy Killerz – Slayer – Tracklist:
Fallen Angel
Slayer
Happening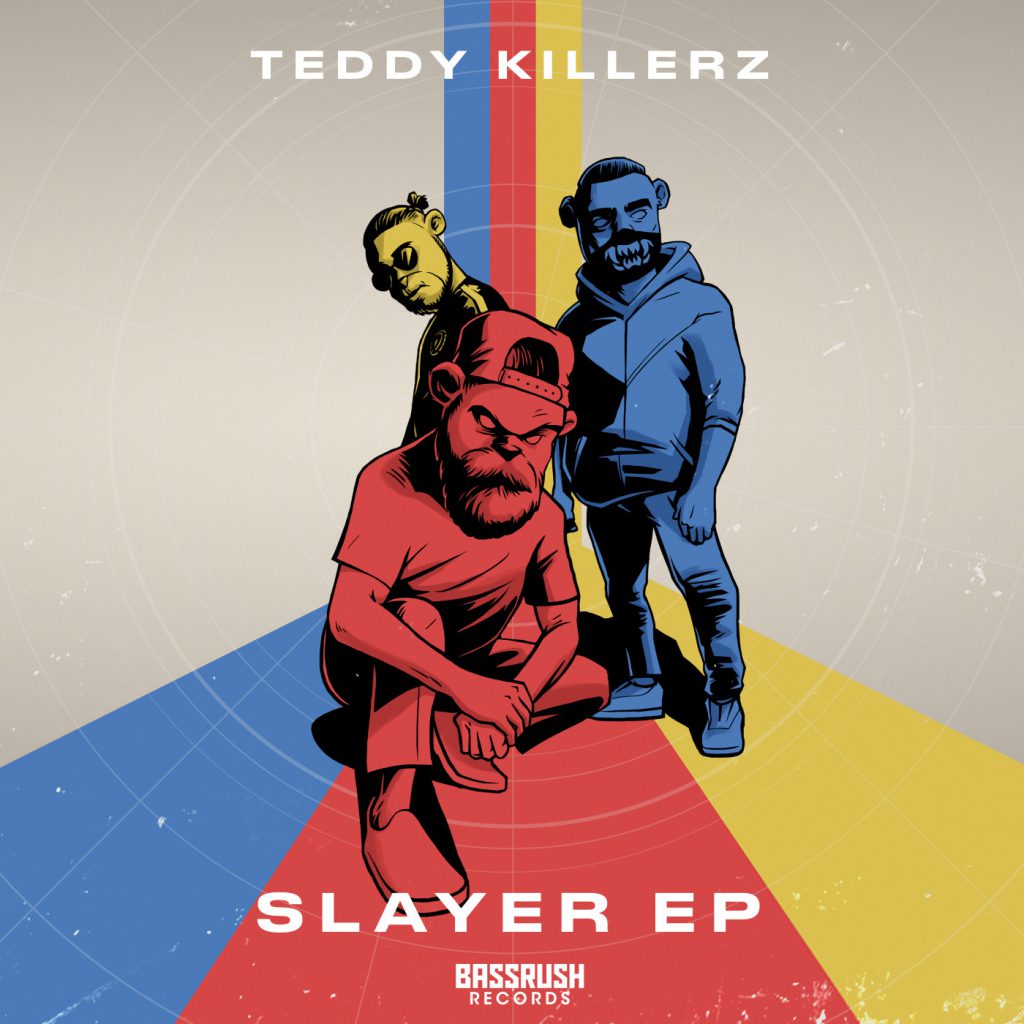 ---
Follow Teddy Killerz on Social Media:
Facebook | Twitter | Instagram | SoundCloud
Follow Bassrush on Social Media:
Facebook | Twitter | Instagram | SoundCloud