Insomniac's dedicated bass music brand, Bassrush, has introduced its brand new label Bassrush Records.
---
As a leader in the North American bass music scene, Bassrush will continue to expand into new territories and feature free releases on Bassrush.com and the official Bassrush Soundcloud. Expect tracks from a stacked roster of fresh faces and established artists in the drum 'n' bass, dubstep, glitch, trap and bass genres.
"Bassrush has always been at the forefront of discovering and nurturing the best in bass music," said Pasquale Rotella, Founder and CEO of Insomniac. "The launch of Bassrush Records is a long-awaited project that will enhance all forms of bass music and I'm looking forward to launching the label with LUMBERJVCK's new EP."
The first release from Bassrush Records, the 'Dendrology' EP from breakout artist LUMBERJVCK, will be available today, November 9th via SoundCloud.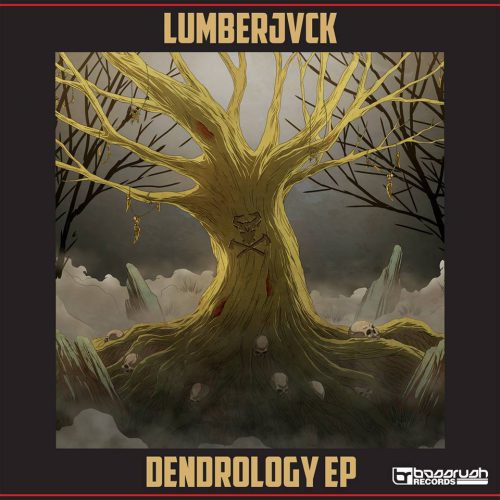 LUMBERJVCK is known for his genre-bending musicality and free releases that fans love. Appearing at events like EDC Las Vegas and Beyond Wonderland SoCal this year, it is evident that his fanbase is growing at high levels. Seeing success with his track "Click Clvck" in 2014, and his collaboration with legendary dubstep producer 12th Planet "Name Bran" this year, it is no surprise to see him become the first release on this new label. 'Dendrology' features solo work alongside collaborations with artists like Evol Intent, Twin Moons and MineSweepa. The five-track EP follows two years of heavy touring that spanned the U.S. and Canada, while also touching down in Australia and Europe.
Listen to LUMBERJVCK – Dendrology EP on SoundCloud:
---
About Bassrush Records
From drawing massive crowds at major festival stages and sold-out concerts, to completely redefining bass culture on the West Coast, Bassrush has been at the forefront of bass music in North America since its inception in 2002. In recent years the brand has expanded its reach, grown its portfolio of national shows, launched a dedicated website (www.bassrush.com), and moved into new markets. In their mission to continually break new ground, Team Bassrush has just announced the launch of Bassrush Records, which will feature free releases from both established and up-and-coming talent in the drum 'n' bass, dubstep, glitch, trap, and ever-evolving bass music genres.
---
Connect with Bassrush Records on Social Media
Website | Facebook | SoundCloud | Twitter