HEYZ is making his smashing debut on Zeds Dead's imprint Deadbeats with a fantastic, five-track EP that answers the question, Who Is HEYZ?
---
One artist who has made a name for himself in the scene over the past few years is HEYZ. First releasing tunes on labels like mau5trap, Bite This!, and Circus Records, he also found success on TikTok and built a deeper connection with his growing fanbase by putting his eccentric personality on display. While many might know him for his videos with funny dance moves and comedic aspects, one question that's been circling around is "Who Is HEYZ?." Now, that has finally been answered with his debut release on Deadbeats.
As well as being an all-around funny human, HEYZ also knows his way around a production studio, and his debut EP on Zeds Dead's imprint showcases that in full. Who Is HEYZ is a giant leap forward for him as it features a colorful mix of full-fledged, dubstep bangers and vocals that intertwine seamlessly while he also throws down chilled-out sounds with darker undertones across its five tracks.
Who Is HEYZ feels like unlocking the next level in a video game and advancing on to win it all. His creative mind shines through in this EP, just like his personality does in his TikToks. And after listening to the five tracks on this release you'll quickly come to realize that this man means business when it comes to his productions.
Stream Who Is HEYZ? on your preferred music platform and read on for a more in-depth look at HEYZ debut on Deadbeats below.
Stream HEYZ – Who Is HEYZ? on Spotify:
---
HEYZ is making one hell of an impression with "Anyway," the first track off Who Is HEYZ.
The first thing you hear when "Anyway" begins is the sound of chimes and out of nowhere, a loud scream comes in. From there you know things are about to get real. A fat drop comes in and immediately we become immersed in aggressive dubstep noises that are sure to have listeners getting rowdy. It seems like there is no chance to catch our breath during "Anyway," but that's not necessarily a bad thing, especially when it comes to dubstep.
"Fleeting" eases you in from the get-go, but after the last track, you know those calm feelings won't last long. Thick and heavy bass makes up a majority of this tune, along with gut-punching kicks. While we do hear more melodic melodies in parts, those are just leading us to the nitty-gritty. "Body Language" featuring vocals from darkDARK gives listeners a little break from the more aggressive parts of Who Is HEYZ. There are still distorted and wobbly synths that HEYZ weaves in and out of the deeper beat, but listening to it felt meditative.
For anyone with a "Wildheart" the next track is truly going to tickle your fancy before he wraps it up with "Just Friends."
"Wildheart" feels like running through a grassy field with the sun shining down on your skin. While HEYZ still managed to add that tough bass into the mix, something about it just felt almost lighthearted. I could imagine this one getting rinsed out at a festival midday when the sun is at its highest and hottest.
Then, "Just Friends" brings things to a close on an emotional note, especially with Taylor Ravenna on vocals. The line "technicolor dreams" is the perfect way to describe this track, it's vibrant and full of effervescent emotions and sounds. This was the perfect way to tie together Who Is HEYZ and solidifies that he belongs in this scene. That question has certainly been answered and now we simply can't wait for more from this rising star in the scene.
---
HEYZ – Who Is HEYZ – Tracklist:
Anyway
Fleeting
Body Language ft. darkDARK
Wildheart
Just Friends ft. Taylor Ravenna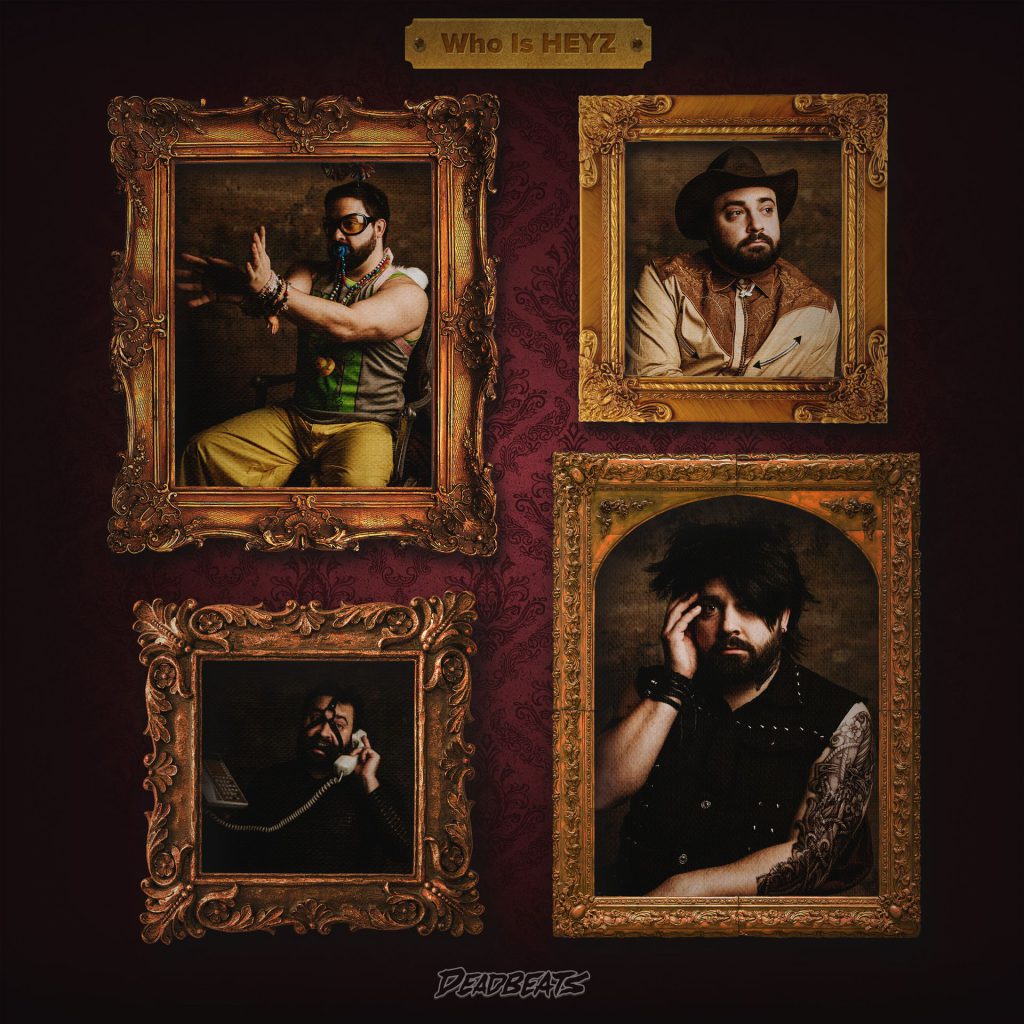 ---
Follow HEYZ on Social Media:
Facebook | Twitter | Instagram | SoundCloud | Twitch