There is nothing like that killa killa, old-school Zeds Dead sound, and The Lost Tapes will have you feeling some serious nostalgia.
---
While Zeds Dead has still been putting out fire music over the past decade, the songs that made so many of us fall in love with their music in the first place still hold a special place in the hearts of their thriving fanbase. In fact, it's the OG tracks like the "Eyes On Fire" remix, "Bassmentality" and "Adrenaline" that helped DC and Hooks become the artists they are today. While the duo continues to slay the scene, their die-hard fans have craved any morsel of their early days and they've delivered just that with The Lost Tapes, Vol. 1.
An early holiday gift for any true Zeds Dead fan, The Lost Tapes, Vol. 1 is a collection of ten unreleased gems that were never released and recently unearthed in the studio. The first offering from the duo is a "collection of old school dubs and misplaced ID's from 2008-2009," and quite frankly, there's just something special about these tracks that will immediately take you back to an entirely different era of the bass music scene.
Listening to The Lost Tapes is like hearing Zeds Dead's music again for the very first time. It acts as a reminder as to why so many people begin listening to them in the first place and how they made the scene feel during their earliest days. Every track on the release brings its own unique flair along with it, with some having listeners going wild while others will find them grooving away with a smile on their face.
Let the boys take you on a trip back in time with The Lost Tapes on SoundCloud or your favorite platform. Make sure you tell us what you think about it in the comments below and read on for my review of these unreleased tunes!
Stream Zeds Dead – The Lost Tapes Vol. 1 on SoundCloud:
---
As soon as I clicked play on The Lost Tapes and the first song started, I knew I was in for a treat.
Zeds Dead was the first show I ever went to and hearing "Voltage" and "Lost In Space" took me back to that night. Don't get me wrong, I like what they have been releasing as of late, but this is what so many of us have been waiting for from the duo. There is no denying that DC and Hooks are two of the most talented sound designers out there with those bouncy, distorted sounds in "Voltage" and the slow, deep wubs that "Lost In Space" brings along with it.
"Ice Crack" made me want to slow dance in the rain at a festival. Honestly, it really made me miss Electric Forest where I would be dancing the night away with the most amazing group of people with this as the soundtrack. If you get emotional easy have some tissues with you when you listen to it.
Then, Zeds Dead gets right back into the nasty dubstep with "Gorilla." This track is gritty and grimey and will turn anyone who listens into a noodle instantly. This was hands down my favorite track off The Lost Tapes, and I can only hope to hear it get played on a proper system when festivals come back. It deserves to be played loud.
DC and Hooks slow things down again and let us take a breather with "Zeer." The mellow drums, mixed with water droplets will have listeners' souls feeling at ease. But don't you worry, they came right back swinging with "Goon" that actually reminded me a bit like "Adrenaline" with that scratchy and loud bass that pulls back and shoots you back out again. "Thinkin" and "Trouble In Paradise" are also welcome additions on The Lost Tapes as their synths and drawn-out bass really hit the spot.
"Scientist" is another stunner from the duo and it brings with it a bouncy beat filled with plenty of bass to satiate cravings. From the moment I started listening to this track, I could only picture all the Zeds Dead family getting super wiggly to this at one of their sets. Last but not least, the boys wrap things up with "Nostalgia" which brings a lovely lo-fi vibe. If you enjoy starting the day off with a nice cup of coffee and a mellow vibe then put this one on your playlist because it's dripping with their chilled-out sounds.
---
Zeds Dead – The Lost Tapes Vol. 1 – Tracklist:
Voltage
Lost In Space
Ice Crack
Gorilla
Zeer
Goon
Thinking
Scientist
Trouble In Paradise
Nostalgia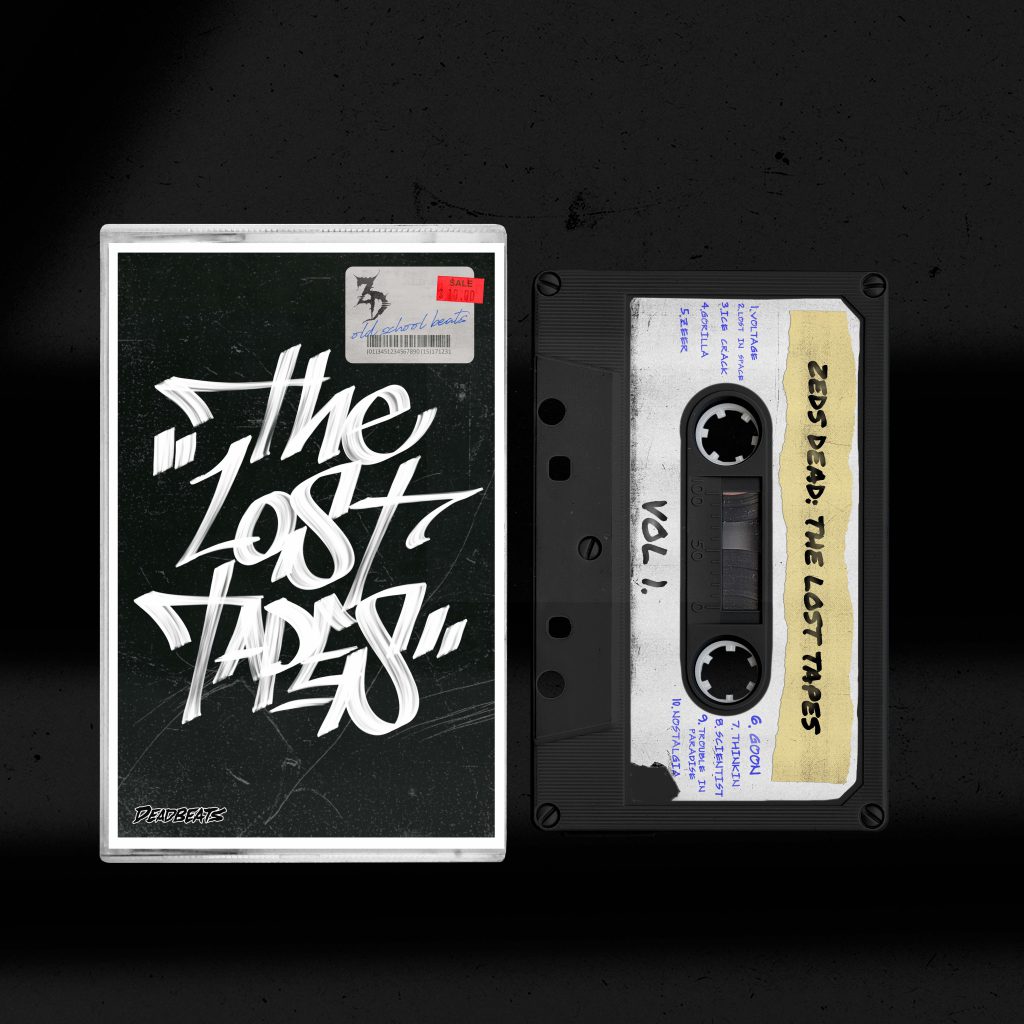 ---
Follow Zeds Dead on Social Media:
Facebook | Twitter | Instagram | SoundCloud | YouTube | Twitch