MitiS created a masterpiece on Lost that's filled with unique soundscapes and will have the hearts of listeners fluttering with emotions throughout.
---
Music is one of the most powerful things in the world and one artist that proves that strength within his sound is MitiS. This producer has become renowned for creating the most beautiful soundscapes that convey every sort of feeling – whether you're craving happiness or healing he seems to have a song for the occasion. The emotion and energy he puts into his productions makes the connection between listeners and his music that much deeper. Now, after a number of fantastic releases, he's released his second album Lost on Ophelia Records and it's some of his best work yet.
Lost consists of 12 tracks that tell a story of holding on and healing when listening to the album from start to finish. This project shows off his piano roots intertwined with his melodic bass sounds, while he also looks to vocalists such as Zack Gray, SOUNDR, and RØRY to help add further layers to the mix. Even in the songs that don't have lyrics they are still so powerful and packed full of feelings.
In fact, there was no better time than now for MitiS to release this album. With all the emotion and uncertainty in the world, Lost is just what we needed – it's raw, real, and something we can all relate to. So listen to the album on your preferred music platform, read on for a more in-depth take, and let us know which track you were feeling the most in the comment section.
Stream MitiS – Lost on Spotify:
---
Lost begins with the sweet-sounding intro track "Searching" and leads listeners into the rest of the album.
"Try" features the beautiful vocal skills from RØRY and starts off Lost on a super emotional note. The song tells a story of still trying and pushing forward, even through hard times, and is full of fast-paced build-ups that drop into powerful melodic bass. "Homesick" with SOUNDR is on the lighter side of things and is a nice reminder of that special someone we may have waiting for us. The sounds in this one are heartfelt and had me bobbing my head around with a big smile on my face. But things quickly switch up for "Hurt" with Zack Gray – you can almost feel the pain in each note and in the powerful vocals.
Danni Carra graces listeners with her gorgeous vocals for "Without Me," a sad yet beautiful song about letting go. It is full of heartbreaking lyrics, MitiS' wonderful piano skills, and a captivating melody. Up next is "Bloom," one of the few songs on the album without lyrics, but have no fear as it is sure to hypnotize listeners with the chilling sounds. Soon after, "Follow You" enters the fray and nearly had me in tears. Between the lyrics from Rico and Miella and the stunning soundscapes, this is one emotional track.
Luma and Notelle lend their vocals to "When I Say You're Mine" to help pull listeners in and paint pictures in their minds when blended with the gorgeous melodies. MitiS ends this track with his impressive talent on the piano and seamlessly carries that to the next track as well. You'll want to strap yourself in for a roller coaster of emotion on "Forgotten" as he then teams up with Crystal Skies. The melodic bass and smooth, slower parts created such a beautiful tune that makes for the perfect example of music not needing lyrics to draw listeners in and pack a punch.
Ashley Apollodor's vocals on "Running Away" gave me goosebumps, especially when it was layered of the melody.
MitiS and SubLion crafted up gorgeous sounds for "Running Away" and Ashley Apollodor's vocals seemed to echo through each and every note. The track had parts that would slow down and quickly build back up to drop everyone into a daze. As we approach the finish line, "Back To Me" appears on the horizon with a lighthearted, yet sad, undertone to it. Every piece of this track works so perfectly together – from the voice of Belle Renee to the focus on the piano that builds up to the last bit of the tune.
Then, Lost comes to a close with its outro, "Found," which is short but so sweet and once again shows off MitiS' incredible ability to play the piano. It acts as the perfect way to tie in every emotion felt throughout the album together and leave listeners feeling warm on the inside.
---
MitiS – Lost – Tracklist:
Searching (Intro)
Try feat. RØRY
Homsick feat. SOUNDR
Hurt feat. Zack Gray
Without Me feat. Danni Carra
Bloom
Follow You feat. Rico & Miella
When I Say You're Mine feat. Luma & Notelle
Forgotten – MitiS and Crystal Skies
Running Away feat. Ashley Apollo – MitiS and SubLion
Back To Me feat. Bella Renee
Found (Outro)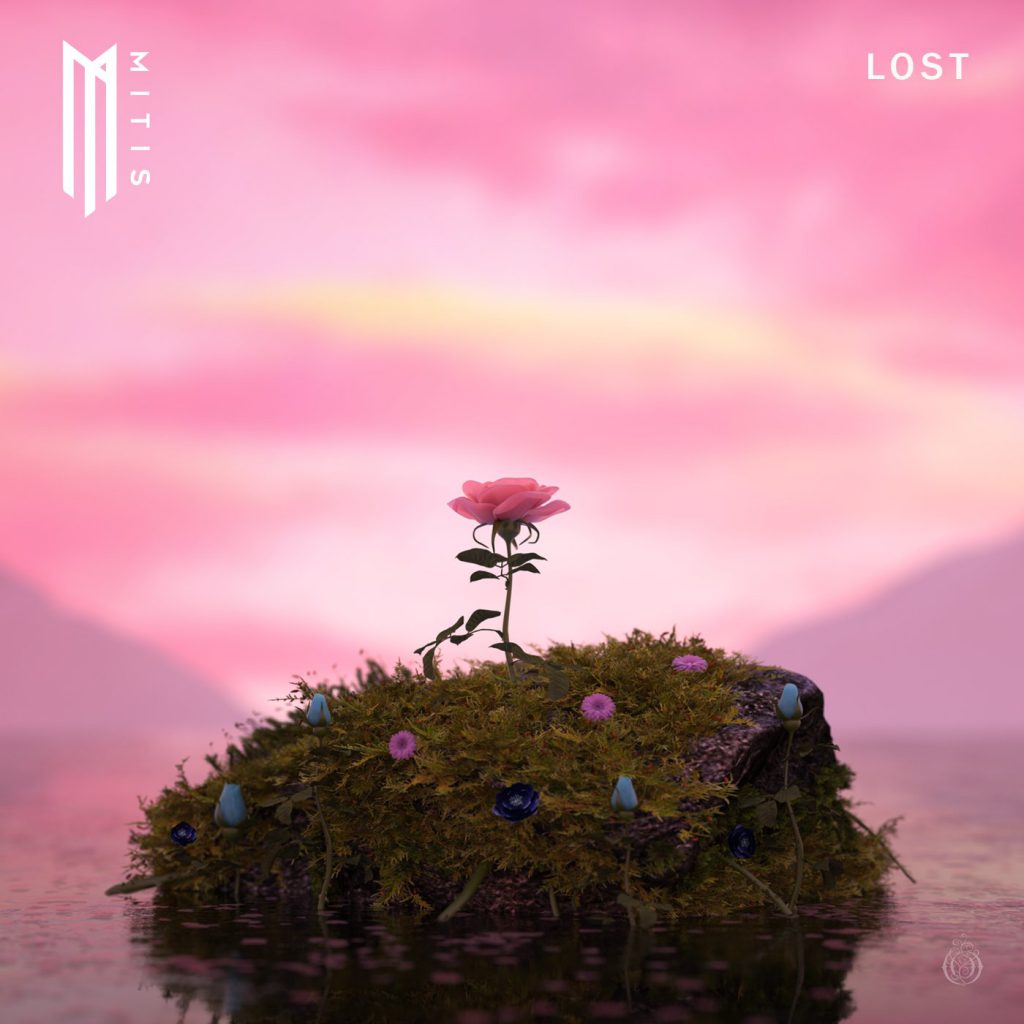 ---
Follow MitiS on Social Media:
Facebook | Twitter | Instagram | SoundCloud | YouTube