Artists like Manila Killa, Jai Wolf, Big Gigantic and more come together to remix tracks from Petit Biscuit's latest album Parachute.
---
Last October, Petit Biscuit dropped a massive album that showed off another side to his mesmerizing sound, Parachute. Listening to this album felt like watching a movie unfold, each song creating different emotions and painting color pictures in listeners' minds. In fact, many pieces of the album perfectly represented the emotions some might have felt during everything that happened last year through songs like "Driving Thru The Night," "Parachute" and "Constellation."
After captivating the hearts of his fans around the world, Petit Biscuit has now released an entire remix album of Parachute that's packed with even more emotion and incredible twists on the beloved tracks. Parachute Remixes consists of 12 tracks from artists all across the board in the dance music scene. Some remixes will have you wanting to move and groove while others will have your eyes filling up with tears.
For the release, Petit Biscuit looked to the likes of Tony Romera, Big Gigantic, Jerro, Slow Magic, and Duskus but that's just the tip of the iceberg of the star-studded dozen. Artists such as Malaa had us wishing we were dancing in a small dark room while Manila Killa took us to places high above the clouds. And true to form, Jai Wolf added his signature sounds on his remix of "Drivin Thru The Night" and made it feel like a slice of heaven in our ears.
Listen to the Parachute Remixes on your preferred music platform, and read on for a more in-depth review of the album.
Stream Petit Biscuit – Parachute Remixes on Spotify:
---
Big Gigantic kick off the Parachute Remixes with their version of "Parachute."
Big Gigantic creates some of the most fun and feel-good music with beats that you can't help but get lost in. Their remix of "Parachute" features funky band sounds that had me smiling the entire time as they added a really nice, upbeat twist on the original emotional track. Khamsin's "Burnin" remix had a deep bassline filled with lighthearted sounds that will make anyone feel like a feather floating down from the sky, but soon after Malaa swings in with a super dark and groovy cut of "Pick Your Battle," adding an even more intense twist to the original.
Manila Killa's "Take Cover" remix feels like summertime, jumping up and dancing around to sweet sounds in the sunshine. Sticking to those good feels is Duskus' remix of "Constellation." I couldn't help but close my eyes and lose myself in this gorgeous, slowed-down remix, letting each note wash over me.
Jai Wolf was up next with his remix of "Driving Thru The Night" and before I listened I knew I would be overwhelmed with emotions. There's something about his music that feels like home and this remix was nothing short of incredible. I was bobbing my head and imagining being at a festival getting lost in one of his sets.
For anyone who loves to shake their tail feather and shuffle around to a groovy beat, Koos "Gwana" remix will be right up your alley. Meanwhile, Japanese Wallpaper's remix of "I Leave Again" warmed me up from my head to my toes. Even though the song itself has sad connotations within the lyrics, this remix is anything but sad. I felt like I should have been driving through the mountains with the windows down blasting it.
Manu Dia had me jumping around with his remix of "Hang On" as did Tony Romera with his version of "Parachute." Both of these remixes were packed with poppy and upbeat sounds. Slow Magic swept me away with his emotional and smooth remix of "Pick Your Battles" and it was indeed a magic take on the original. Speaking about that remix, in particular, Petit Biscuit said, "Slow Magic and I are both coming from that SoundCloud scene, at a time when every artist knew each other and talked. It's just so good to have him remixing Pick Your Battles, bringing me back those memories of this beautiful era."
Closing out the Parachute Remixes was Jerro with a melodic house twist on "Driving Thru The Night." His version is absolutely serene and leaves listeners feeling like they've been given a nice, warm hug
---
Petit Biscuit – Parachute Remixes – Tracklist:
Parachute – Big Gigantic Remix
Burnin – Khamsin Remix
Pick Your Battles – Malaa Remix
Take Cover – Manila Killa Remix
Constellation – Duskus Remix
Driving Thru The Night – Jai Wolf Remix
Gwana – Koos Remix
I Leave Again – Japanese Wallpaper Remix
Hang On – Manu Dia Remix
Parachute – Tony Romera Remix
Pick Your Battles – Slow Magic Remix
Drivin Thru The Night – Jerro Remix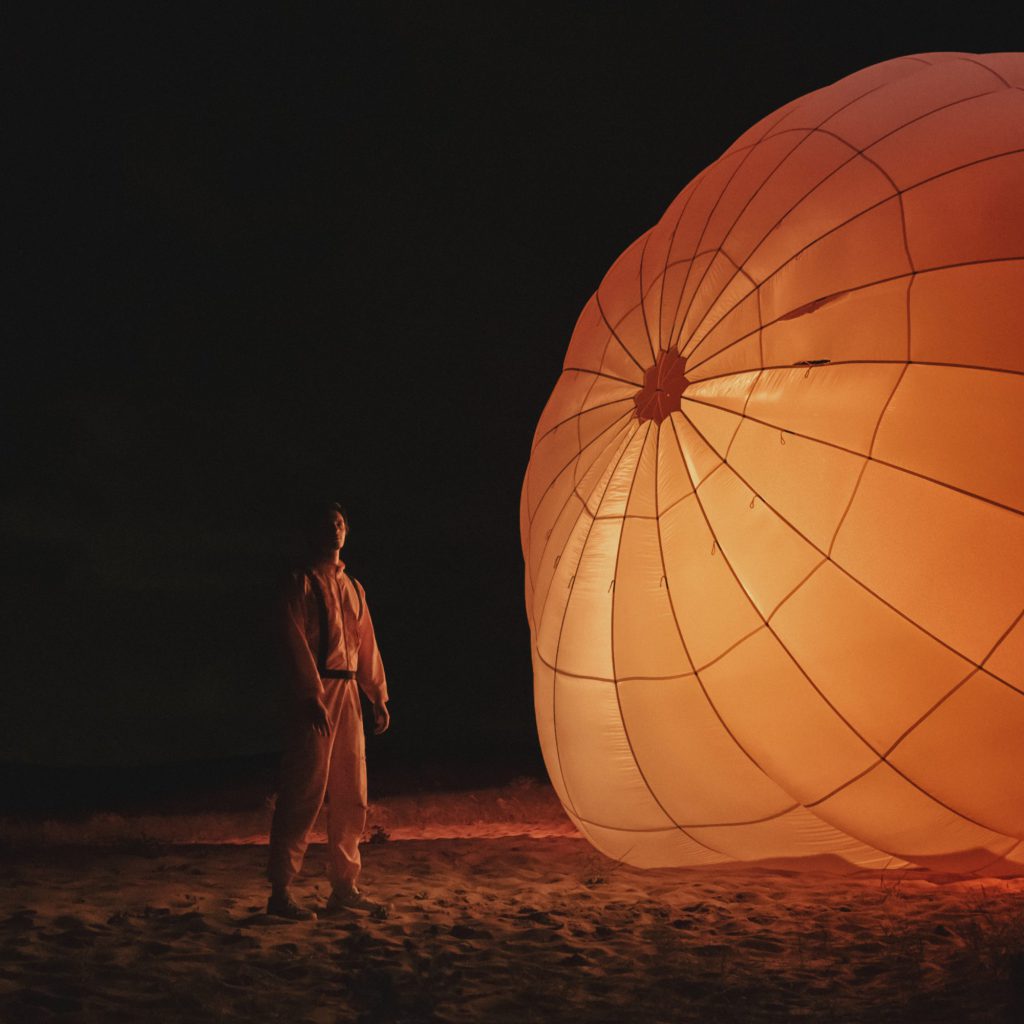 ---
Connect with Petit Biscuit on Social Media:
Website | Facebook | Twitter | Instagram | SoundCloud | YouTube | Spotify