Slow Magic drops his fourth studio album, it's the end of the world, but it's ok, on Moving Castle to bring us magic, hope, and comfort.
---
Our favorite imaginary, otherworldly friend, Slow Magic, has released his newest album, it's the end of the world, but it's ok, proving that even in trying times, we can still find comfort and sanctuary through the power and magic that is music. His fourth studio album via artist collective Moving Castle, it boasts of 12 feel-good, mesmerizing tracks to put us into a better headspace and to allow us to slip away from the crazy, day-to-day reality for a bit.
Slow Magic dropped the album at such a perfect time when people need to hear that message the most, considering how the pandemic has impacted so many people from all walks of life. The music-made-for-now album consists of a collection of songs that he's had in the works for years. Although its original concept was a "sci-fi apocalyptic, but make it optimistic" kind of a vibe, it seems as though universal synchronicity played a part in its assembly. It's nice to hear music that rings loudly with constant themes of hopefulness, perseverance, resilience, and unity, which is something that we all could use right now.
Including fellow Moving Castle mainstay Manila Killa on "Closer 2 You" along with other incredible artists such as Woven in Hiatus, Paperwhite, and more, the album is a must-listen if you need a dose of positive vibes to get you through the day. So keep on keeping on, put some headphones on and tune in to the sounds on it's the end of the world, but it's ok.
Make sure to download and stream it's the end of the world, but it's ok on your favorite platform, and read on to hear more about what we thought about the individual tracks on the album.
Stream Slow Magic – it's the end of the world, but it's ok on Spotify:
---
Right after pressing play, listeners are drawn into Slow Magic's imaginative world that radiates so much love, power, positivity and light.
The opening track off the album titled "begin_" sets an ethereal tone with a majestic buildup that ties seamlessly into the next track, "All I Need," featuring the signature Slow Magic style of swelling kicks and upbeat synths that set the stage for what is yet to come off the album.
Slow Magic's decision to team up with fellow Moving Castle family members Manila Killa and Shallou shows how well he pairs with others on collaborations.
"Closer 2 U" ft. Manila Killa is a hauntingly beautiful track that shows off both of the artists' music styles: Manila Killa's tropical vibes compliment Slow Magic's magical production, which inspires connectivity despite the distance and isolation. It was featured previously on a four-track EP bearing the same name that also included other tracks found on the album such as "Somewhere" with lyrical genius Woven in Hiatus. It's a hypnotic, well-executed track co-produced by none other than Shallou – who contributed his musical genius to make it a track that definitely stands out in the best way possible.
Other tracks on the previously released EP included "Heartbeat / Helicopter," a mystical track that makes you feel like you're floating among the fluttering beats that give you one heck of a positive boost, and "Wild," which gave me some emotion-driven, almost anthemic vibes. Both tracks are the perfect music to play in the background while you're working or on a drive, or really anywhere you need to listen to it to give you some hopefulness throughout your day.
Speaking of anthems: "Breathless" with Runn is another stunning track that reminds listeners to take a step back and embrace our humanity.
"Breathless" features Runn and the track ended up being a favorite of mine off the album. The lyrics hit so hard, reminding us to slow down and realize that our moments of anxiety, overthinking, and uncertainty are emotional components that make us human, and being human is okay! It's important to allow yourself to have those feelings, to be patient with yourself, and to realize, more importantly, that these moments will pass. But in the meantime, there are powerful tracks like this one to help you center yourself until the chaos subsides. Music really is a powerful tool that will always be there for you.
Another favorite off the album that reminds us never to stop holding out for hope is "Cary On," with Paperwhite's powerful vocals and lyrics.
Having tracks like this with impactful lyrics is so important to have when you're feeling a little bit lost and out of place, and "Carry On" with Paperwhite fills that need. It's a warm reminder that amongst a galaxy full of stars, and grains of sands on the beach, that you exist. You are here and you belong. Never, ever forget that, and if you do: Turn this song on, dance, bop your head and sing your heart out.
This entire album has so many more feel-good tracks to offer, but you should listen to it from beginning-to-end and discover it for yourself.
You truly can never go wrong with Slow Magic's music, it has a way of connecting to your emotions in the way that he can. We can only hope that he'll continue to bring his listeners so much joy with his music for years to come. Give this album a listen to get immersed in his wonderful world of music, you won't regret it.
---
Slow Magic – it's the end of the world, but it's ok – Tracklist:
(begin_)
All I Need
Closer 2 U ft. Manila Killa
Breathless ft. Runn
Heartbeat / Helicopter
Carry On ft. Paperwhite
Somewhere ft. Woven In Hiatus
Stars ft. Mariya Stoeva
Home
Wild
Bleed
(_end)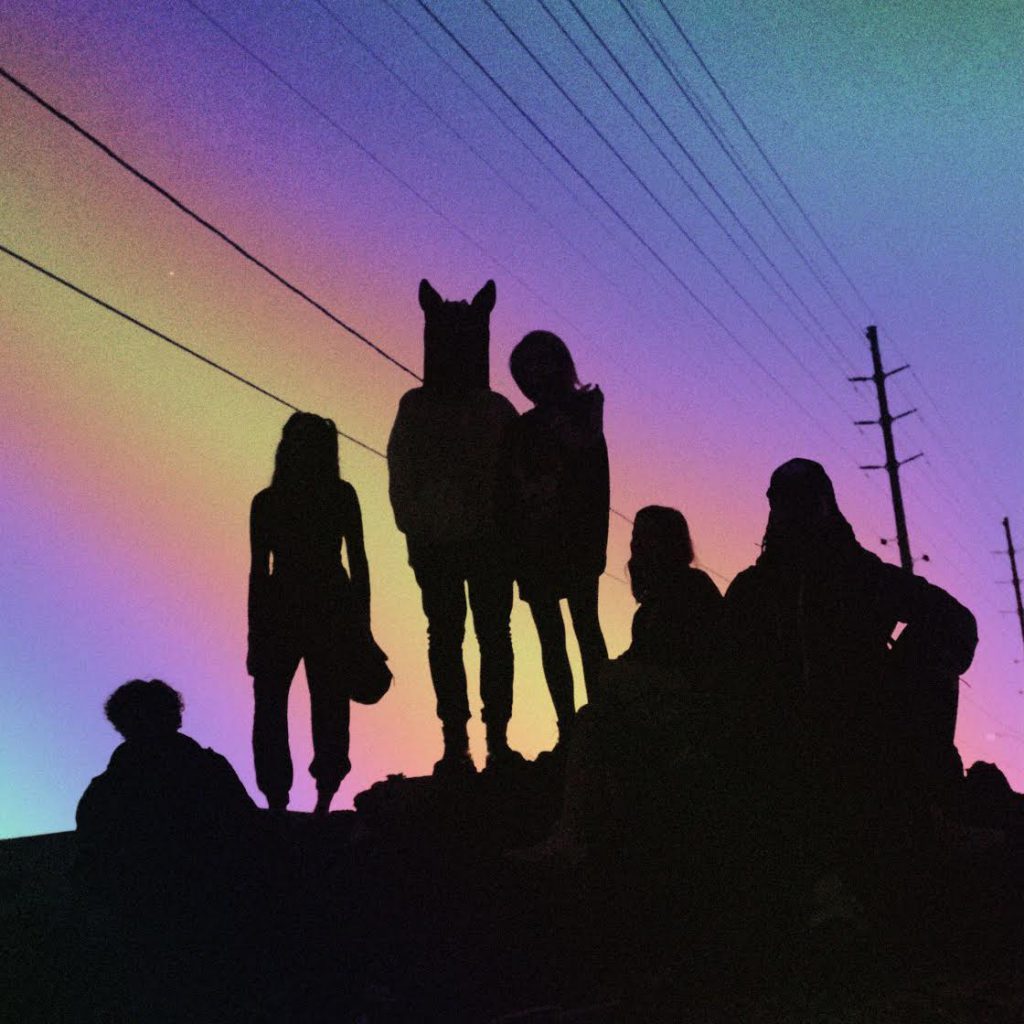 ---
Follow Slow Magic on Social Media:
Website | Facebook | Twitter | Instagram | SoundCloud | YouTube