Parachute is an emotional journey from start to finish and Petit Biscuit will have you "Hanging On" to every second of its runtime.
---
It's been quite a while since fans got an album from the melodic producer Petit Biscuit. Back in 2017, he dropped his album Presence and instantly pulled people in and his fans have craved a new album with songs that make you feel alive ever since. In October he announced a brand new album and stated it was "Time for a new chapter," and now, he's unveiled Parachute to show off a new style to his sound.
Out now for your listening pleasure, Parachute consists of nine new tracks, including some serious stunners such as "Hang On" and "I Leave Again" with Shallou. Petit Biscuit has grown so much as a producer over the last three years, pushing himself to new places with his sound and this album fans a raw and real look into his mind as an artist. This album is some of the producer's best work yet as each song tells a story that many will be able to relate to their own experiences in life.
Stream Parachute on your preferred platform to fill your ears with these beautiful new Petit Biscuit tracks and read on for my take on the latest from Petit Biscuit!
Stream Petit Biscuit – Parachute on Spotifty:
---
We dive right into the emotions with the title track "Parachute."
Petit Biscuit recently mentioned that this was the first song on the album to really get fans a context for what was to come. It's a deeper look into what he was going through during his world tour and everything that happened in his life during those years post-Presence. You can really feel the emotion that was poured into this song. He'll have you feeling like you are free-falling out of the sky with each lyric that he sings along with the gorgeous melody. Watch the official lyric video for the song, with stunning visuals that make you connect with him even more.
The energy in "Burnin" was hot! Even though the story behind the song is a little sad, the bassline is so groovy. I couldn't help but smile and wiggle to it.
"Burnin" is a song that Petit Biscuit teamed up with Chromesparks to bring to life and their styles meshed so well for this one. Creating a smooth house track you can't help but sing along and dance to, it tells the story of two friends with benefits: one fell in love while the other simply did not.
Following it was a collaboration with Diplo, "Pick Your Battles." I feel like this track went along with the backstory to "Burnin" with lyrics like "You gotta pick your battles, choose your war, everything we have is gone." This song had a mellow and funky beat to it and the video shows him struggling to drag a parachute along the beach while the wind dragged it back. This is a feeling that everyone can relate to as we all go through experiences in our lives and we have to choose which ones to put energy into.
"Take Cover" pulled me in from the moment the song started. The gorgeous array of emotional beats and its lyrics almost brought tears to my eyes.
I am not too sure what Petit Biscuit was going through in this song, but it seemed to tell the story of a war going on in his mind with lyrics like "I'm tryna take cover. No, I'd better stay sober. It's hostile outside, we're living in a wartime." The song goes on to talk about not being able to escape life and feeling like the future is bleak. "Take Cover" showed such a vulnerable side to him and I'm blown away at this producer's ability to pour his emotions into his music as he does.
"Constellation" was the song I connected most with on Parachute.
To me, "Constellation" is a song about finding someone you really cared for but having to let go of that. This also showed off just how talented of a producer Petit Biscuit is. In this one, you hear him ripping it up on the guitar, with riffs that will make your heartache. Every song I listened to on here just showed everything that was poured into this album. You can hear the new styles that Petit Biscuit is starting to experiment with.
"Drivin Thru the Night" is a funky track with a beautiful story to match.
I have had "Drivin Thru the Night" playing rent-free in my head since it dropped back in September. This was really the first little taste we got of the new sounds Petit Biscuit was starting to experiment with. I could imagine this one getting dropped in a dark little club, people shuffling around and living their best life. So many of us crave that love and connection, but we tend to forget we are already enough on our own. Petit Biscuit also offered up the meaning behind the track as well for some added insight.
This next track made me feel very calm. I could just take a deep breath and let my worries go for a moment.
"Gwana" started off really slow and calming, with drums lightly being played in the background. Eventually, the song began to slowly build up and drop into a house track, making for a nice little break from the more emotional sounds on the album. I could imagine myself playing this one while snowboarding through fresh powder, mountains all around me, and not a worry in the world. I love how many different styles and sounds were put into this album with each one standing out in its own way.
Even before I listened to "I Leave Again" I knew it would be my favorite song. This collaboration with Shallou stole my heart.
I was overjoyed seeing that Petit Biscuit made a song with Shallou. He makes such calming and beautiful music, I could only imagine the magic they created together. The moment the song started and the lyrics came in I had goosebumps. "I Leave Again" is a reminder that there is beauty in things ending and new things beginning. This was a song I connected with the most out of all the songs on the album.
Parachute comes to an end with "Hang On." This was the perfect track to tie up this album as it had some lo-fi sounds to it along with piano notes playing in the background. Petit Biscuit has such a gorgeous voice and I absolutely loved it in this, especially at the end. What a fantastic way to bring the album to a close. I am so excited to see what is next for Petit Biscuit and the new things he is doing with this music. I will definitely be hanging on until the next release.
---
Petit Biscuit – Parachute – Tracklist:
Parachute
Burnin
Pick Your Battle feat Diplo
Take Cover
Constellation
Drivin Thru The Night
Gwana
I Leave Again feat Shallou
Hang On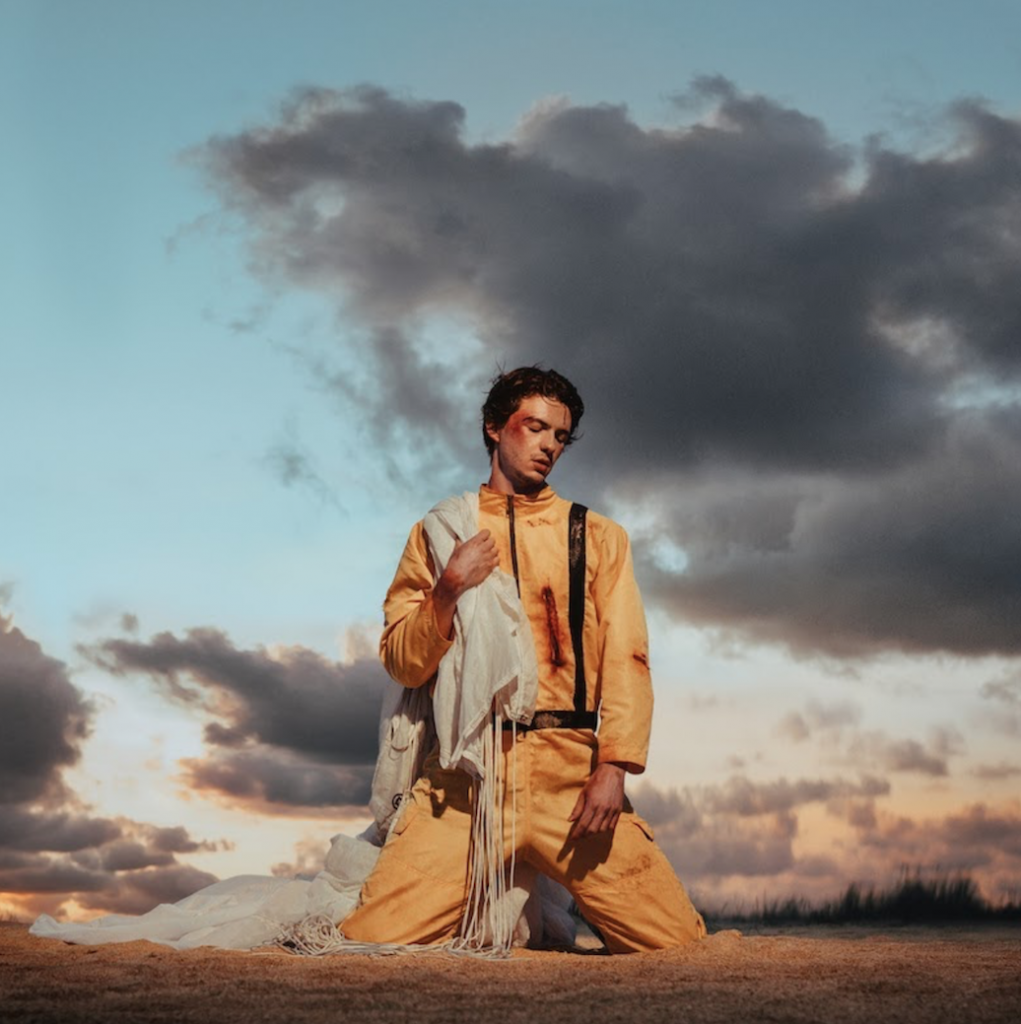 ---
Connect with Petit Biscuit on Social Media:
Website | Facebook | Twitter | Instagram | SoundCloud | YouTube | Spotify