Crosstown Rebels' sister imprint releases Rebellion Presents SOULS Vol. 1 featuring Tim Engelhardt, Senzala, Cancellieri, and Asevenes!
---
Damian Lazarus has been knocking it out of the park as head honcho for flagship Crosstown Rebels and when it comes to his sub-label Rebellion, things are heating up in fantastic fashion! How? Well, it looks as if we have a brand new various artist series to feast our ears upon as Rebellion Presents SOULS Vol. 1 has officially arrived! Of course, the inaugural release has to come with some serious fire, and with Tim Engelhardt, Senzala, Cancellieri, and Asevenes on production duty you already know that this package is going to light up the dance floor!
Before we get into the beats, let's get to know a little bit about the talent. Tim Engelhardt is a popular name out of Cologne, Germany. Trained on piano as a young boy he moved on to master all facets of electronic dance music production while focusing on the sounds of the underground found on albums like Moments Of Truth, Transmission 27, and Idiosynkrasia. Senzala is a house/techno producer and vinyl enthusiast who received an artist-to-watch nod from Pete Tong just a few years ago. His club anthem "Take Me Away," and his groove igniter Illusions represent his festive flavor. Don't sleep on "100%" either, because that track will lift you straight up to house heaven.
When it comes to Cancellieri, this trained sound engineer has worked under multiple pseudonyms and what he has to offer is drenched in interesting detail and vivid creativity. A perfect example comes in the form of Moss, a four-track EP released back in 2013, offering up moments of classic flair and trippy vibes before dropping us down deep. Finally, Asevenes arrives with a nearly clean slate, strapped with his previous release, Now Now Now 03, showing off his love for deep house. But, what you may not have known is that he was actually producing under another alias in earlier years, releasing Evals on Abstract Theory Records under the name Assonances.
Now that we have a bit of history out of the way, let's get into the good stuff. Purchase your copy of Rebellion Presents SOULS Vol. 1 on Beatport, stream the EP below, and continue on for my take on the tracks!
Stream Rebellion Presents SOULS Vol. 1 on Spotify:
---
Let's turn our attention to the opening track on SOULS Vol. 1, Tim Engelhardt's "Ionized."
Tim Engelhardt has called upon Hannah Noelle for vocal attention on "Ionized" and as the maraca puts us in the mood to jump on a plane and head off on an island escape, the moody undertone keeps us feverishly grounded. The tone of Hannah's voice is so incredibly seductive that it's impossible to focus on anything else when she claims the airwaves. As the synths and orchestral details harmoniously intermingle with the snappy rhythm, I begin to melt into the floor.
Molding myself back together after that phenomenal kickoff, I have to admit, Senzala has a lot to live up to. I can honestly say that he has come through! But, what's titled "Slow Burn" has the opposite effect, rolling in fast-paced and smoldering with attitude. At first, it's all about the drums, and just as we settle in, a tribal chant pings our spirit to attention. Paying close attention, the bassline begins to unveil a rolling synth that playfully morphs and crescendos. Out of nowhere, the tribal chant punches us straight in the gut with a joyous shout. From here it's absolute mayhem as the synth reaches its peak form, vibrating me straight through the roof.
Two tracks down and I feel wonderfully free, loose, and animated – so much so that I want to blast my speakers for my neighbors down the street!
Ok, Cancellieri, let's see what you've cooked up for us! "Relayion" is the type of track that will flip your world on its head. Between the creepy lyrics and mechanical auditory details, things get weird in the best way possible. But beyond the quirkiness, there's a festive edge that keeps in line with the general vibe of this album. The top-end melodics change form about halfway in and the way it enters my headspace I can only respond by moving my hips in tandem with the swirling sound.
I'm so sad that we've reached the end but lucky for us Asevenes delivers one hell of a mic drop! "Blue Ride" takes psychedelic to the next level and I'm at the mercy of the insane sound blips. From start to finish it's hellishly dark and I'm LIVING for the thrill. When the lyrics drop in, it's almost too much for me to handle. I have to drop what I'm doing and dance like my life depends on it. With eyes closed and my hair standing on end, my body lurches and winds to the twisted beat.
Rebellion Presents SOULS Vol. 1 certainly offered up one hell of a unique experience. Each artist came with their very best and it paid off because, with each tick of the tempo, the surprises kept flooding in. From sexy tribal conotations to mind bending body movers, I leave this listening session ready and feening for Volume 2!
---
Rebellion Presents SOULS Vol. 1 – Tracklist:
Tim Engelhardt – Ionized (feat. Hannah Noelle)
Senzala – Slow Burn
Cancellieri – Relayion
Asevenes – Blue Ride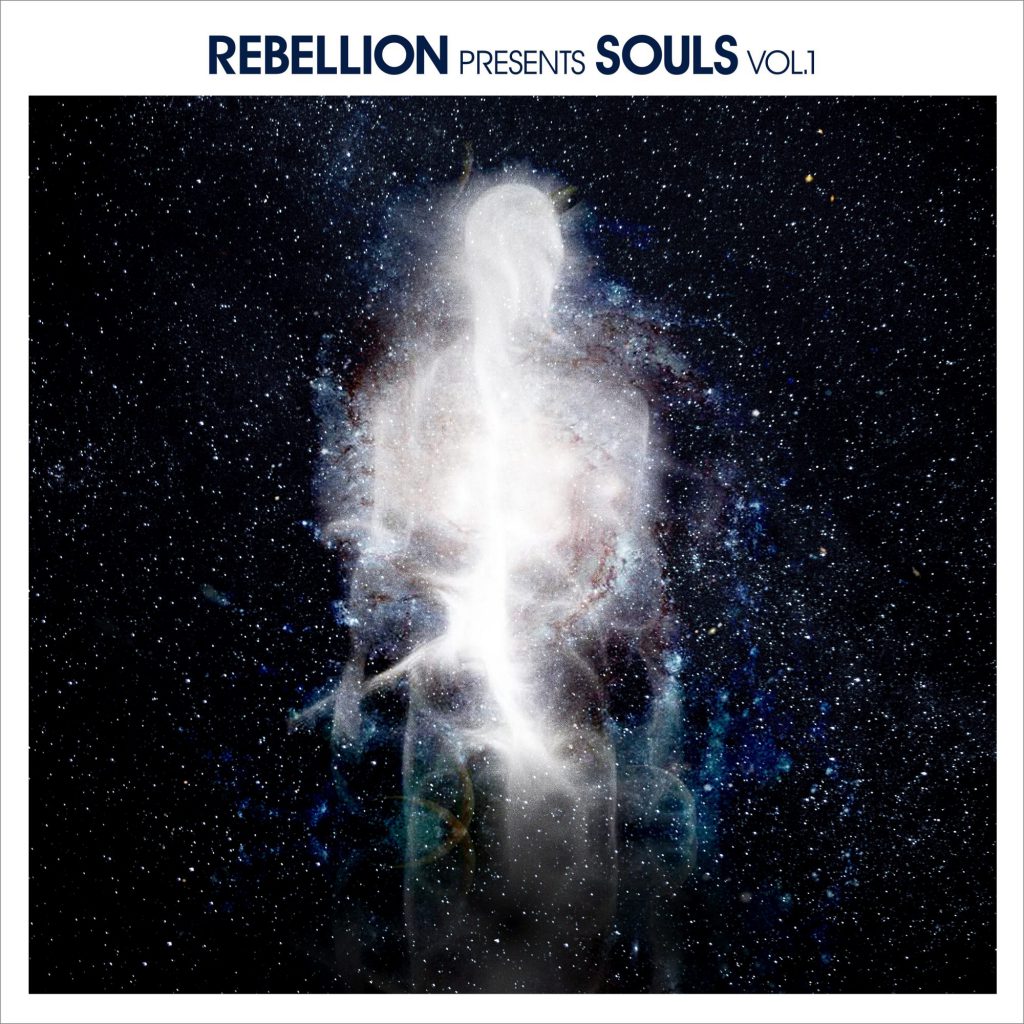 ---
Follow Crosstown Rebels on Social Media:
Website | Facebook | Twitter | Instagram | SoundCloud | YouTube | Bandcamp