Senzala heads to NONSTOP with his debut, groove soaked EP 100% featuring a remix from label boss Piero Pirupa!
---
Back in 2018, Senzala made a massive impression on the industry. What began with a feature on Pete Tong's New Names For 2018 would lead the vinyl enthusiast to record a mix for the FOUR THIRTY TWO showcase on Rinse FM, showing us just what this bright and brilliant artist could do.
Fast forward to today, and Senzala has truly transformed into a sensational artist with the release of his debut EP on NONSTOP Records, 100%, on the horizon. Officially out on July 10, the title track is dripping in his signature tech-house flavor and will have your body moving to the beat immediately.
Falling in love with the tune, we secured an exclusive listen ahead of tomorrow's release, and what's a premiere without a little something extra special? Feeling a connection to the beat, label boss Piero Pirupa has tapped into his bag of tricks to serve up a firey remix that ties the package together perfectly.
So without further ado, stream "100%" and the remix by Piero Pirupa below, pre-save the EP on your favorite platform, and then continue on for my take on the tracks!
Stream Senzala – "100%" on SoundCloud:
---
What I love most about this package is that no matter the mood or situation, "100%" has just the vibe you are looking for! 
Festive and spirited are two words that could easily describe the essence of Senzala's "100%." A feeling of weightlessness permeates every inch of this track, inspiring both feet and soul to be lifted straight off the ground.
Maybe it's the fun-loving tribal drums that get my heart pumping in appreciation or the groovy vocal tone that whisks all of my cares away. Either way it is simply impossible not to feel pure joy as the unpretentious booty bouncing rhythm grabs my focus, not 80 or 90 but 100%!
Just when I find myself floating high as a kite, Piero Pirupa pulls me deep down to the underground.
On Piero Pirupa's remix, I feel like my dance drive kicks into high gear as my brain gets hit with laser-like sound frequencies. You are not going to make it out of this one without breaking the ultimate sweat as the enhanced drum and re-arranged vocal expression pay homage to the original while finding a lush new character. I am charmed with the way both renditions refuse to overshadow the other and I am anticipating my pleasure will be pushed to the max when the full EP is unleashed tomorrow!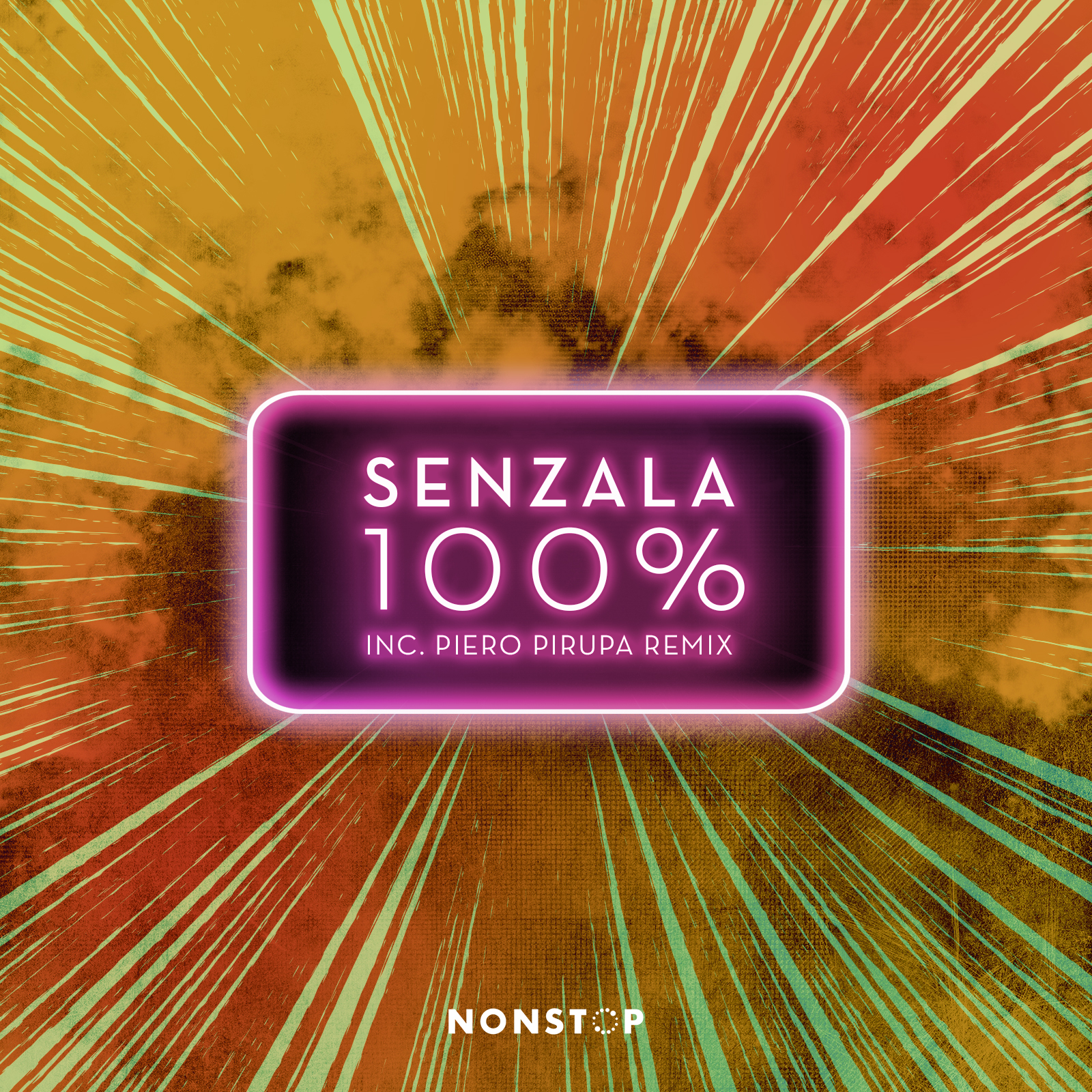 ---
Connect with Senzala on Social Media:
Facebook | Twitter | Instagram | SoundCloud