Lycoriscoris continues on his Anjunadeep journey with the awe-inspiring concept album Chiyu that will help put your mind at ease.
---
Multi-instrumental Japanese artist Yunosuke Senoo, known in the dance music industry as Lycoriscoris, has stolen hearts with compositions armed with boundless depth and beauty. He's been producing electronic music since 2009, specializing in intricate, pop-infused instrumentals with an organic vibe. In 2016 he delivered a serene soundscape on Transient and the following year, he was welcomed into the Anjuna family as he officially stepped under the Anjunadeep limelight. From Drop to Flight, and his multiple compilation invites, Lycoriscoris has impressed and now he's brought us his latest LP, Chiyu, to enjoy!
Chiyu, which in English translates to healing, features nine brilliant offerings with previously released tracks "Shizumu" and "Utsurou" setting the stage for a trip deep into the genius mind of Lycoriscoris. The album was created along his journey of reflection and recovery and he has kept his chosen name at the forefront of inspiration. It's the Lycoris flower that holds both dark and light connotations, so he wanted this album to represent the same type of duality. To accomplish this he keeps the flow incredibly dreamy and modern allowing the listener to let their imagination run wild.
In addition, no stone has been left unturned on this release as Lycoriscoris is responsible for the imagery used as the album artwork, shot in Japan. It only makes sense for a man who's also known for composing music for TV and Web commercials. If it allows him to stretch his creative legs then you can expect to see Yunosuke Senoo on the job. So, let's celebrate his expanding discography on Anjunadeep and press play on this platter of melodic magic!
Grab your copy of Chiyu on your favorite music platform, stream the album below, and continue on for my take on the tracks!
Stream Lycoriscoris – Chiyu on Spotify:
---
As Lycoriscoris has chosen to focus on reflection and recovery, this opens up the mind to paint a musical picture of our own design.
With a title that translates to turning, "Senkai" stays true to the task. It begins soft and subtle yet quickly begins to pick up steam as the chugging bassline helps warm up our dancing feet. The energy makes me feel like I'm floating down a cool river, the current keeps our trajectory pushing forward while the rapids splash playfully into our vessel. With imagination firing on all cylinders, the excitement and anticipation for what's to come begins to overwhelm my mind.
Offering up a bit of familiarity, the sounds of "Shizumu" come flooding in. As this word means sinking I can't help but picture our aquatic vessel suddenly taking in more water than it can handle while the track dishes out the perfect vibe in accompaniment. "Shizumu" is cloaked in somber shadows and designed to make you feel like you are sinking straight to the bottom of a deep ocean trench. But, within the heavy connotation, I am inundated by a sense of peace.
It's now time for the title track to push our imagination even further. As noted before, "Chiyu" means healing and so I can't help but expect this track to pull us back up to the surface. As we catch our first breath, free from the bottomless pool that had once surrounded us, the uplifting ping of the piano key competes with bouncy top-end sound structures. This event makes way for futuristic sound bytes to take over the airwaves, closing out the tune with immense amounts of fascination.
In the blink of an eye, the experience shifts.
"Omokage," or remnants, presents itself in a form wildly different from the first three offerings. It's almost as if the album has stripped away its former self, leaving just memories of the experience. We enter the next chapter with a tribal slap of the drum as the scintillating soundwaves make me envision a grand butterfly migration through a lush forest full of color. I've never felt so alive.
Now fully restored, I feel the urge to fall into prayer, or "Inori." As the intensity builds, I clear my thoughts. I feel my conscious state becoming one with the universe. A powerful sense of belonging rages through my heart as the track explodes with rhythmic groove. The glorious ebb and flow pulls out a vast array of emotions. All I can think of doing is reaching my hands straight up to the heavens, a spiritual act that I'm sure most can relate to, as we've practiced it countless times on the dance floor.
This brings us straight into "Seimei," meaning life. I've never felt more alive, listening to the type of music that on more than one occasion has lifted me from deep despair. This track is full of effervescent tranquility and I proceed along the welcoming path of the forest floor at dusk. My surroundings come to life as nocturnal creatures begin to respond to the glowing sound atmosphere. The details that Lycoriscoris uses feel wonderfully surreal, almost like I'm witnessing life stirring on another planet.
Up for an investigation, or "Shirabe," I move off the beaten path, led by a plethora of magnificent sound bursts like a storm brewing off in the distance. As the critters of the night retreat, I am left to weather it alone, and as I look up at the cloud-ridden sky sheets of rain slam down covering the forest in a steamy grey fog. The droplets can be heard throughout the track and the senses ignite in response.
Up to this point, Lycoriscoris has hit us with incredible emotional force and now he simply wants us to move!
There are just two tracks left and since "Utsurou" translates to let's move, I say we follow his lead before we say, sayōnara. This track is fueled with a mystical vibe and as the storm clears, the psychedelic synth shows us the way back to the path that will lead us home. The wind chimes add a lovely flair, inspiring us to appreciate the beauty that surrounds us as we skip and dance to the encouraging beat.
As much as I would love to say that this adventure was reality, "Yume" proves it to be just a dream. This track ties everything together with moments that feel like listening to a song on reverse. That in itself makes "Yume" brilliantly unique, as my brain locks on for the turbulent ride. This is a dream sequence that I want to relive time and time again as diving into the imagination is one of the most freeing experiences to ever exist.
We are truly blessed to have Lycoriscoris as part of our dance music family because his music just makes us feel so darn good! Just as the title suggests, I hope that after listening you achieve the emotional recovery you need to put one foot in front of the other. Keep on dancing, my friends!
---
Lycoriscoris – Chiyu – Tracklist:
Senkai
Shizumu
Chiyu
Omokage
Inori
Seimei
Shirabe
Utsurou
Yume
Shizumu (Extended Mix)
Utsurou (Extended Mix)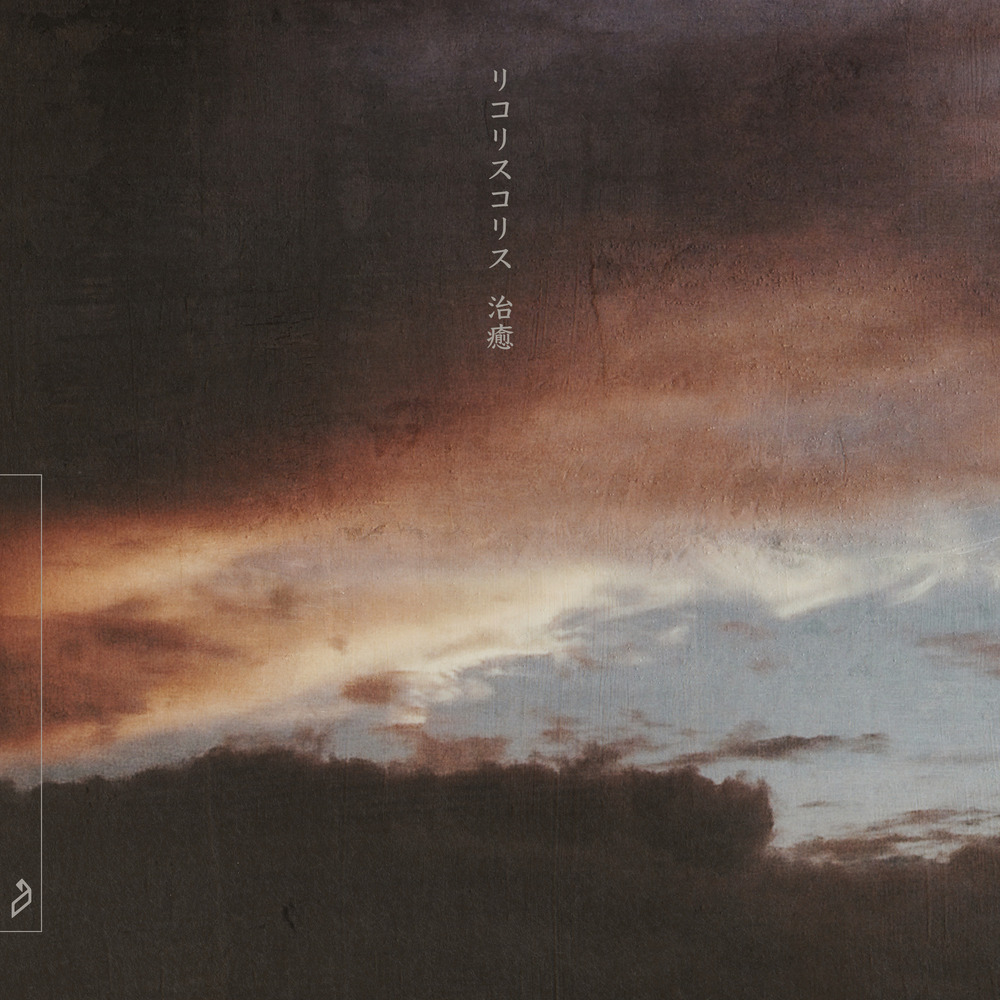 ---
Connect with Lycoriscoris on Social Media:
Website | Facebook | Instagram | SoundCloud