Dirt Monkey enlists TYNAN, Boogie T, and more to churn up some wonky beats on his new Dirt Monkey & Friends EP, out now on 19K!
---
Colorado-based producer Dirt Monkey has been around in the bass scene for some time now, yet his tunes never seem to get old. The producer has made a name for himself over the years with his signature wonky sound that, quite frankly, could be a genre in and of itself. Anytime one of his tracks is dropped in a set it's immediately identifiable as a Dirt Monkey track – something that not every producer can say for themselves.
The producer gave us the first taste of what he has in store for 2021 with his recent single "Time" with Kala, a vibrant DnB-inspired tune that showcased a new creative direction in terms of production. Now, Dirt Monkey is back to deliver his latest EP on 19K, Dirt Monkey & Friends, which finds the producer honing in on his iconic sound while rallying up some of bass music's favorite names to add their own individual flavors to the release.
The EP is absolutely bonkers from start to finish, kicking off with the high-energy "Blaze" featuring TYNAN to welcome us into the madness. The midtempo-driven intro track merges both artists' production styles flawlessly, bringing together Dirt Monkey's experimental wubs with TYNAN's massive basslines. Following up, Boogie T brings his signature reggae-inspired sound on "First Try" to result in a track that is the ultimate chill vibe. This isn't the first time Dirt Monkey and Boogie T have joined forces, and fingers crossed that it won't be the last as their sounds bring out the best in each other.
Next on the EP is "Rumble" featuring Wolf-e-Wolf, which translates as a stellar pump-up track. It beckons us in with the iconic line "let's get ready to rumble" before erupting into a flurry of adrenaline-induced wubs and thick bass. To close it all out, Dirt Monkey recruits sfam on the mind-altering "Delirious" which brings forth the deepest and darkest bass on the EP.
If Dirt Monkey's upcoming releases are anything like the Dirt Monkey & Friends EP, they're sure to be phenomenal. Keep a lookout for the next to come from the legend himself, download or stream it on your preferred streaming platform, and let us know in the comments which of these collabs is your favorite!
Stream the Dirt Monkey & Friends EP on Spotify:
---
Dirt Monkey – Dirt Monkey and Friends – Tracklist:
First Try w/ Boogie T
Delirious w/ sfam
Blaze w/ TYNAN
Rumble w/ Wolf-e-Wolf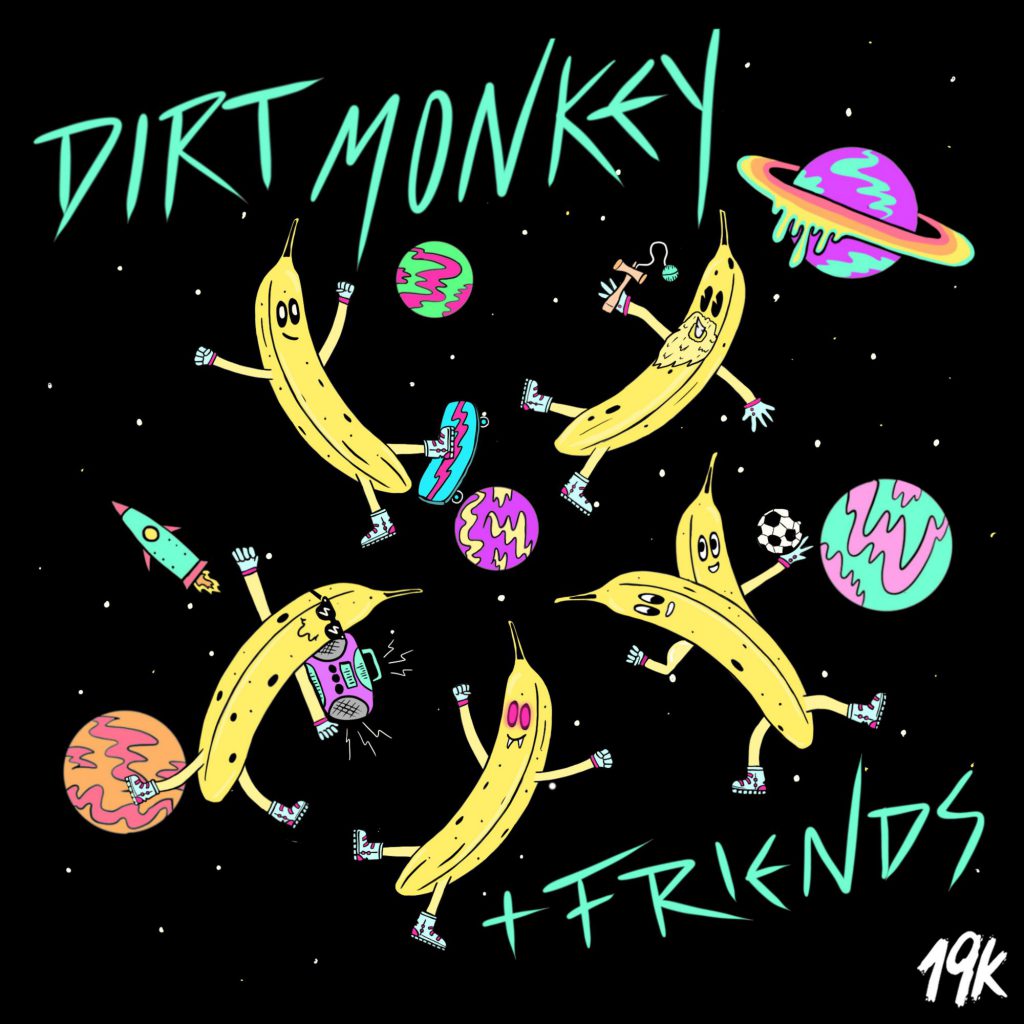 ---
Follow Dirt Monkey on Social Media:
Website | Facebook | Twitter | Instagram | SoundCloud | Twitch