TYNAN took the time to sit down with us and give us the lowdown about his new EP Pandora's Box, his production process, and more. 
---
It's been a great year for bass music lovers with producers putting out some of their best work yet and massive events such as Lost Lands, Wobbleland, and Bassrush dominating the festival space. The impressive amount of young talent that is coming out of the bass scene right now is seriously overwhelming. For example, take Oklahoma City-native TYNAN.
TYNAN's breakthrough year includes frequently released quality music throughout the year. His tracks have garnered hundreds of thousands of plays across streaming services, received support from the biggest names, and he's had massive releases on Never Say Die, Bite This!, and Kannibalen. His trapped out production is truly distinctive and has set him above the rest.
Looking to gain some insight into his latest EP Pandora's Box, how he approached the production process, we sat down with TYNAN so he could give us the lowdown. Listen to the EP below and read on for our chat with him!
Stream TYNAN's Pandora's Box EP on Spotify:
---
Congratulations on the release of your EP Pandora's Box that dropped on Never Say Die this month. What was the production process like throughout this EP and how long did it take to get together?
Thank you! For most of these songs, I tried focusing on pushing what I could do sound design-wise. I feel like it's pretty easy as an artist in this day to find what you do well and repeat it but I've never liked that. I always like making songs and styles that I haven't done before, and approach what I have done before in a new light. And I like to think that shows on this EP.
For the second part of your question, almost all of these songs were finished or at least written within the span of a few months early this year. The only exception being the Wooli track, but that's a different story haha.
Aside from your solo releases, you've also collaborated on tracks with artists like Ekali, 1788-L, Wooli, and plenty of others. Do you approach these tracks in a different way, and is there a certain type of energy that is present in the studio when you're making a collaboration?
I absolutely love collaborating with other artists. What I love the most about it is that each time it's a fresh situation that forces me out of my comfort zone, which is always good for an artist. The beauty of collaborating is that each one is approached differently. Whether it be writing a song similar to them because I love their style (1788-L), or someone else finding an older song that they want to expand on (Ekali), or just a friend coming over and forcing me to make a riddim track (Wooli). It's always different and always an adventure.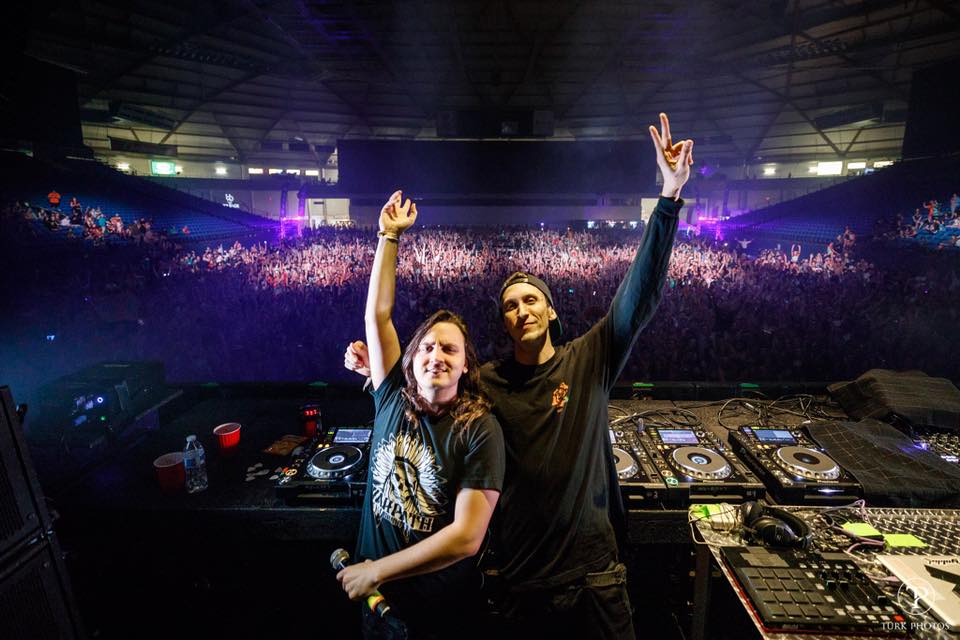 The remixes you've released also have left us stunned. Is there a deciding factor when picking a certain track to put that signature TYNAN touch on and do you have any new ones in the work?
When I think about doing remixes, I try to take one of a few directions. One would be keeping the same vibe of the original and re-imagine the drop (Example: "Throwin Elbows" by Excision & Space Laces). The other, and my favorite, is to re-contextualize elements of the original to make something new out of something notable (example: "Bloccd" by DMVU, "Core" by RL Grime, or "Deep Down Low" by Valentino Khan). The last, least exciting one, is the popish song with a hype build and hard drop. I know it's hated on by a lot of people, but god damn is it fun to make! [Laughs]
When you're about to sit down and make a track, are there any specific do you get in the "groove" of making these consistent hits? Do you have specific space you create in?
For starters, I always make sure to have a clean desk and studio space before I start to write from scratch. I've best described my writing process as: "Throwing shit at the wall until something sticks." So much of what I write has come from the simple question, "What would happen if I do this?" At least for making sounds. Everything else is usually just finding a way to make those sounds shine.
Aside from your work in the studio you've also played plenty of epic sets. How does it feel to see thousands of people react to your tracks when you drop them?
Oh, I still have trouble with it! [Laughs] I have horrible stage fright so I usually don't even look at the crowd directly; usually just through side glances. [Laughs]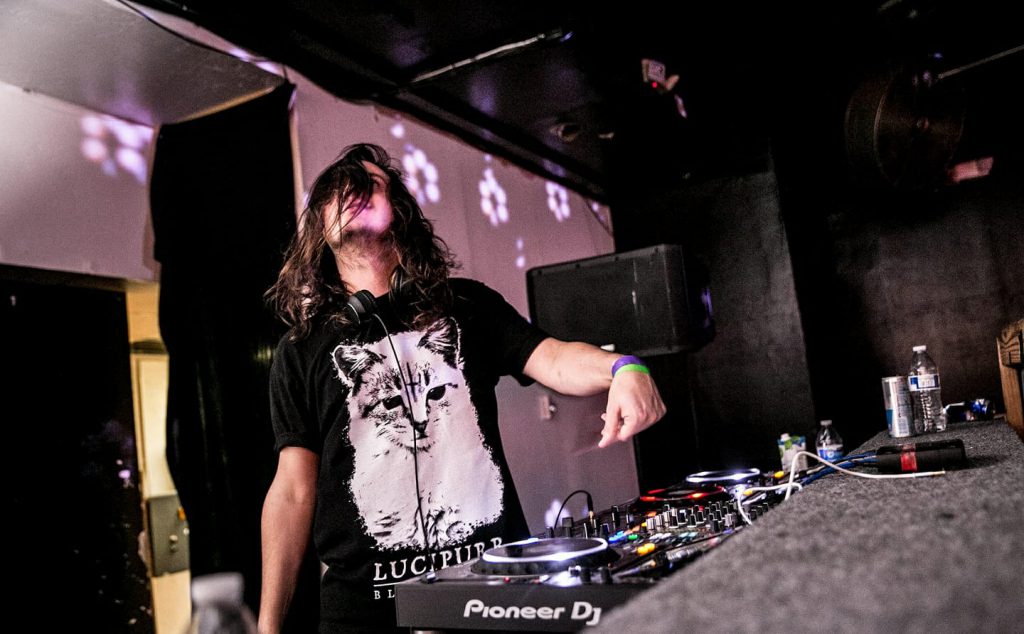 As a growing artist in the scene, can you share a moment that has been a "wow" moment for you so far in your career that has left you personally stunned?
I think it would have to be playing in Hamilton, New Zealand, and seeing this tiny venue go absolutely apeshit over my set. That was part of my first run outside of America, and to see people halfway across the world sing along to drops I made. It was a special moment for me.
What has been one piece of advice some more experienced producers/DJs has given you that's had an impact on your career?
Stay true to yourself and what you think is the best for your music. This is more for writing club music but always think of your song from the audience's point of view.
Is there a hobby, talent, or passion that you have that your fans might not know about you and would be surprised to find out?
I'm a huge wrestling fan. I grew up with WWE. Whenever I can, my best friend and I go to the live shows whenever they're in town. We also get together every year to watch Wrestlemania and Summerslam.
With 2018 nearly over, what has been one of your favorite moments from the year that stuck out as special?
Definitely playing international shows. That has been so surreal.
Finally, what is next for the TYNAN project? What are some goals you want to tackle in the rest of the year and beyond?
I've always wanted to make a cohesive album. Not just an album of bangers but one that's planned out and uses overarching motifs and all that fun stuff. Also – touring; I want to start touring more.
---
Connect with TYNAN on Social Media:
Facebook | Twitter | Instagram | SoundCloud