PR!CE, Fox'd, and Avenue have embarked on an adventure to The Bromuda Triangle and delivered three quality tunes as the soundtrack.
---
When three artists from three different places hit a stride together when making music there's some serious magic that can happen. That's exactly what just went down with PR!CE, Fox'd, and Avenue when they concocted The Bromuda Triangle, their latest release which just dropped on 40oz Cult.
While each of these artists has continued to hone their craft over the past few years, they've proven that some of their best work can come from collaborating with each other – even if there's some distance between them. Kicking off the EP is "No Way" which sees the Phoenix-based PR!CE and Seattle-based Avenue get everyone in a groove with a solid house heater injected with a touch of bass for good measure. Its solid bassline builds up into an explosion of energy that will have anyone's head bobbing to the beat.
PR!CE looks to Orange County's own Fox'd for the next tune on the release as they find a way to bring "The Balance" back into everyone's lives. Balance is something that many of us have been sorely missing during the pandemic and this tune does the trick to reclaim that with its thudding beat that will make your heart jump and perfect vocal samples layered in for good measure. It's one of those tunes you wish you could hear on a full system at a dark warehouse, we can only hope that will be soon!
Then, Fox'd and Avenue close out the trifecta of tracks in style with "Limo." This one is a scorcher of a track that will put your mind in a tailspin as your feet shuffle along to the beat in a matter of moments after pressing play. The funky groove on this one plays off the vocals so well, so if you're on the hunt for a track to energize your house-loving soul heading into the weekend put this on to catch the right vibe.
Listen to The Bromuda Triangle on Spotify or your preferred platform, and let us know what you think of this collaborative EP in the comments!
Stream PR!CE, Fox'd, and Avenue – The Bromuda Triangle EP on Spotify:
---
PR!CE, Fox'd, and Avenue – The Bromuda Triangle EP – Tracklist:
PR!CE, Avenue – No Way
PR!CE, Fox'd – The Balance
Fox'd, Avenue – Limo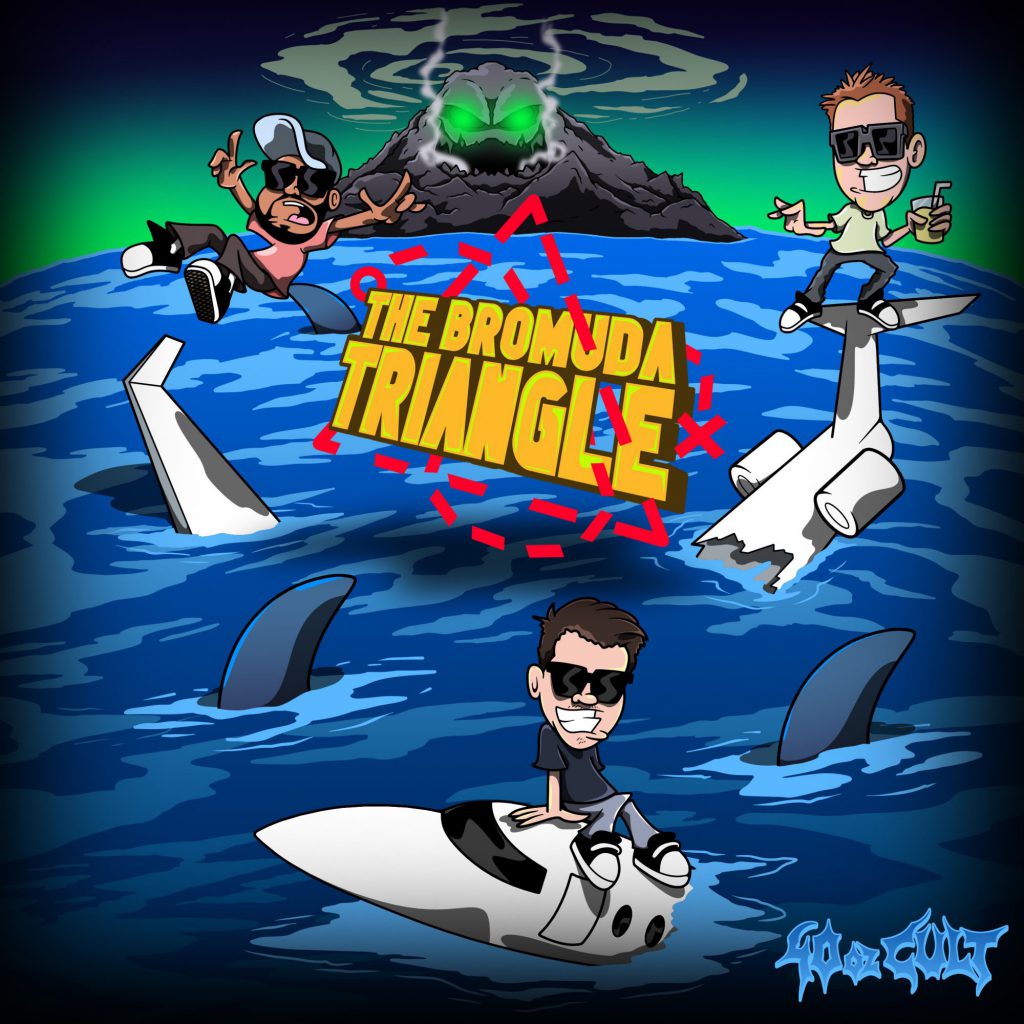 ---
Follow PR!CE on Social Media:
Facebook | Twitter | Instagram | SoundCloud
Follow Fox'd on Social Media:
Website | Facebook | Twitter | Instagram | SoundCloud | Twitch
Follow Avenue on Social Media:
Facebook | Twitter | Instagram | SoundCloud