Luttrell kicks off his new trilogy of EPs with the release of the first five tracks on Music For My Memories Pt. 1, out now on Anjunadeep!
---
Whenever Luttrell hits the studio, you can be assured that what comes out on the other side is going to leave you in awe. He has a way of taking life's inspirational moments and using them to produce music that enriches the spirit. For proof, all we have to do is look at his debut album, Into Clouds, and immediately we're filled with reflective whimsy. His follow-up, Lucky Ones, took it even further, shining a bright light on personal influence and gratitude. For his latest project, Luttrell continues on this theme, celebrating our existence with Music For My Memories Pt. 1!
This five-track package comes packed with both brand new tunes and previously released gems, poised to get your amygdala firing. Two tracks you may be familiar with are "October Song" which was featured on Reflections Vol. 2 and "Just A Dream" which hit the airwaves a short month ago, featuring vocals by Delta Underground. As you already figured out, Music For My Memories Pt. 1 is the first of three EPs in a series that will help get you through 2021. But before we get all wound up with anticipation, it's time to honor the here and now.
Grab your copy of Music For My Memories Pt. 1 on your favorite music platform, stream the EP below, and continue on for my take on the tracks. Let us know what you think about the music in the comment section!
Stream Luttrell – Music For My Memories Pt. 1 – on Spotify:
---
As Luttrell kicks off the journey with cinematic fervor, we allow the world to fade from our peripheral vision.
"Ex Nihilo," meaning out of nothing, does exactly what it was meant to do. A striking melody materializes out of thin air, beginning with a touch of white noise that settles into a lovely orchestral atmosphere. Like a kiss to the soul, a serene hymn lightens the mood, resting easy among the distinct piano stabs. It's easy to float away, deep in thought, as Luttrell opens up the mind's eye.
Suddenly, lyrics pierce through the quiet. "Our voices say it's just a dream (repeat). I heard them say it's just a dream (repeat). But not for me." BAM! the bassline drops in and we're instantly flying high on the sounds of "Just A Dream." This track has me shimmy shaking all over the house, living for the high octane rhythmic fuel that pumps in tandem with the eccentric synth line. I need to scoop my jaw up from the floor before moving on.
"Snoop Dawk" allows for just a second of respite as the sound of clicking heels grabs my attention. This effect makes way for the siren's song to take over, altering my conscious state as I fall in love with her sweet inflection. In the beginning, there are moments of bubbly determination that fill the heart with so much joy, but the latter half sweeps in like a thief in the night, flipping the switch from light to dark. I find it incredibly pleasing as it's the unexpected that always keeps us on our toes.
Luttrell must have known how much he was going to work us all up so he brings us back down to earth with "Music For My Memories."
This track is calm, cool, and collected, featuring lyrics that make you think back on the sweet memories you've accumulated along life's path. For me, I sit back and reflect on the nights I stood shoulder to shoulder with my beloved festival family, eyes closed, feeling the unity and spiritual energy as it sweeps through the crowd. Oh, how I miss those moments. With my eyes welling up with tears, Luttrell helps me explore a full emotional release with "October Song."
Short and sweet, the auditory combination between piano and chime allows my contentment to pierce through the darkness like a ray of sunshine. Holding onto the soft progression, I'm reminded that our journey is not ending and like a spring blossom, the scene will be reborn. On top of that, we have two more incredible volumes of Music For My Memories to enjoy this year. So, make sure to stay locked in with Luttrell as we embrace the journey.
---
Lutrrell – Music For My Memories Pt. 1 – Tracklist:
Ex Nihilo
Just A Dream
Snoop Dawk
Music For My Memories
October Song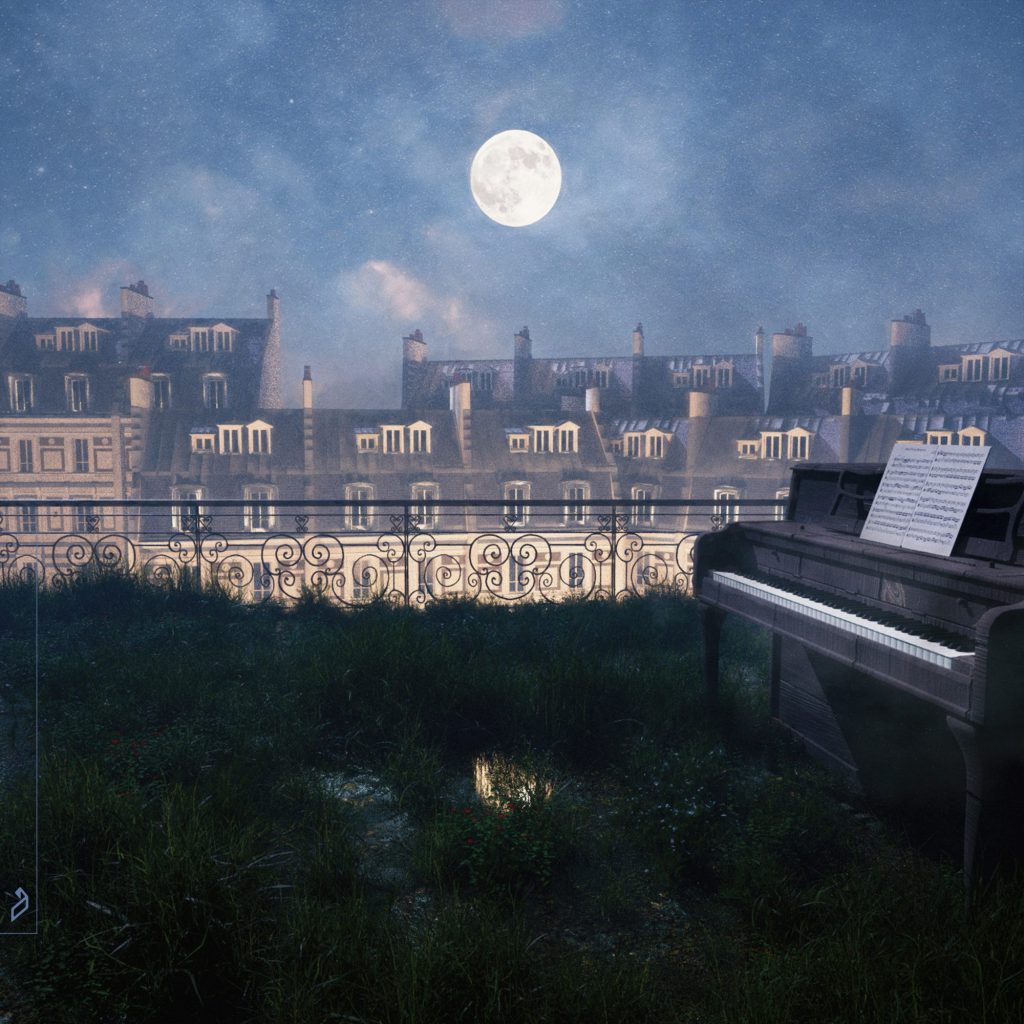 ---
Connect with Luttrell on Social Media:
Facebook | Twitter | Instagram | SoundCloud