Anjunadeep mainstay Luttrell continues to impress with each passing release on the label and his most recent tune is just a dream.
---
Luttrell is one of the most beloved members of the growing Anjunadeep family and has only further proven he has the finger on the pulse of the house music scene. Whether taking the stage at iconic venues or producing remarkable tunes in the studio, this San Francisco-based artist has left a lasting impression on his fervent fanbase while donning his iconic mustache and beanie.
Last year, Luttrell wowed house lovers with the release of Lucky Ones and tracks like "Twin Souls." He didn't slow down during the pandemic either with a number of sensational livestreams throughout the course of the year to keep members of the Anjunafamily grooving to the beat. But now, he's returned to the label with his latest release that's filled with serene tones, "Just A Dream."
Out now across all platforms, "Just A Dream" is, well, just as its name implies – a dream. It starts with driving percussion that instantly evokes nostalgia with '80s-infused sounds before Delta Underground's vocals enter into the fray. The backing breakbeat meshes well with the spacey synths to make the track feel like it would fit into the soundtrack of Stranger Things or a sci-fi flick seamlessly.
Taking to Instagram, Luttrell expressed his excitement surrounding the release, "Today I'm happy to announce my new single 'Just A Dream' is out across all platforms. It's a song that I'm extremely proud of and excited to play out soon. Vocals were provided by Delta Underground and I think they fit the track/and the times perfectly."
But he didn't stop there with the importance of this fresh track, as he announced that "Just A Dream" is the lead single off his forthcoming EP Music For My Memories. This series of three EPs will arrive in the future with cover artwork from James Tralie, so make sure to keep your eyes peeled for the latest updates from Luttrell in the future.
Listen to "Just A Dream" on Spotify or your preferred platform, and stay tuned for the release of the three-part Music For My Memories EP series by following Luttrell on social media!
Stream Luttrell feat. Delta Underground – Just A Dream on Spotify:
---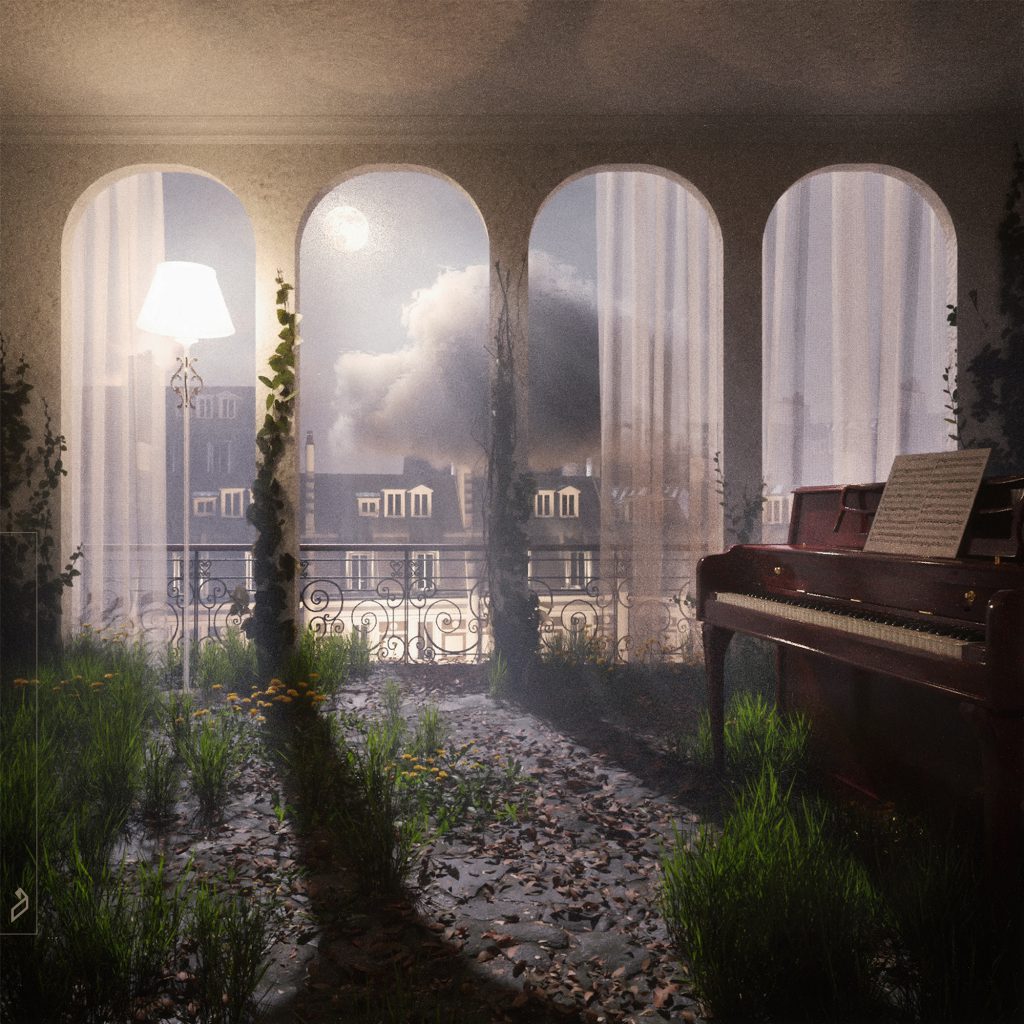 ---
Connect with Luttrell on Social Media:
Facebook | Twitter | Instagram | SoundCloud