Oh Balboa cultivates his journey in the progressive house scene with his debut EP on Le Youth's PRGRSSN Records, I Got Ya.
---
LA-based musician, songwriter, and producer Oh Balboa is a fresh face in the scene, appearing in 2020 strapped with beautiful tunes including "Like Lava" and "On and on And" which had listeners swooning for his sounds. Now, the sweet treats continue to arrive in 2021 as he unveiled his latest studio project, I Got Ya, his four-track, debut EP on Le Youth's PRGRSSN Records!
Oh Balboa gets right into it from the jump on this fantastic release. If you're looking for a track to send you off into the clouds then "I Got Ya" has got ya! In between the soft melodics, a super-strong synth tone emerges to steal the show, but it's the mystic vocal that appears faintly in the background that makes the world fade away. It will make you want to fall back and live deep inside this breathtaking moment.
"Far Away" holds listeners in a pocket of warmth as the vitality begins to rise. The encouraging lyrics urge everyone to follow along on the journey and leave all their worries behind with nothing but a carefree rhythm and twinkling sound details guiding us all along to the final destination. It's a pure delight and the perfect segue into the next track that instantly pulls at the heartstrings.
The expression, "I'm not crying, you're crying" comes to mind on "Wish It Was Your Heart" because within moments the tune has officially opened the floodgates. This track is incredibly somber, yet brilliantly it finds a way to glow within even the darkest of moments. There's a lot of back and forth between heart-wrenching and wistfully inspirational emotion and for that, I am obsessively drawn to it.
"The Way" keeps us locked in deep thought with a tranquil tone and the echoing lyrics help navigate us back home. But out of nowhere, the tempo picks up and the curtain falls on this wonderous EP – it is impossible to walk away without cracking a massive smile. I want to offer up a round of applause for Oh Balboa, we can't wait to see where he takes us all next.
Grab your copy of I Got Ya on your favorite music platform, stream the full EP below, and let us know what you think about the music in the comment section!
Stream Oh Balboa – I Got Ya on Spotify:
---
Oh Balboa – I Got Ya – Tracklist:
I Got Ya
Far Away
Wish It Was Your Heart
The Way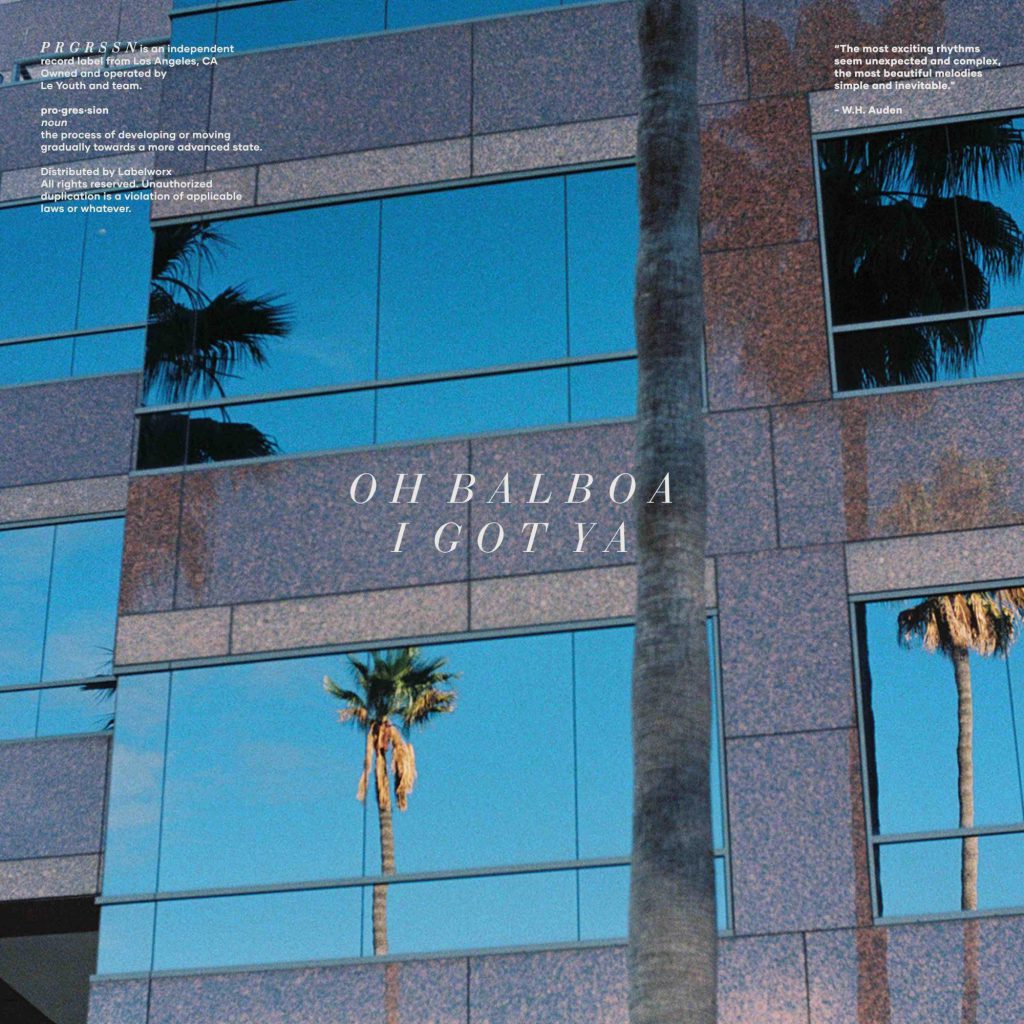 ---
Connect with Oh Balboa on Social Media: