Fresh Canadian duo Leossa makes their debut on Le Youth's PRGRSSN with their two-track progressive house EP, L Minus / Alouette 1.
---
Manny Goossen and BETKR, aka Leossa, might be new to the scene, but this duo is already beginning to make an impact in the progressive house realm. Hailing from Winnipeg, Canada, their darker style and synth work caught the ear of Le Youth, and the result? Their debut, two-track EP, L Minus / Alouette 1, getting the nod of approval to land on his label PRGRSSN.
Both "L Minus" and "Alouette 1" demonstrate the somber style Leossa creates in the studio when the duo puts their minds together to create immersive soundscapes. The first track, "L Minus," is backed by a powerful tempo, rich synths, and haunting vocals that echo through the mind. The powerful build-up leads to a progressive drop with an immense, dark essence that consumes the soul of listeners.
"Allouette 1" follows with a similarly dark soundscape and steady rhythm. Leossa creates a series of surreal sounds to enhance the mood of the tune as they guide listeners through its four-minute runtime filled with unforgettable synths. It's one of the tunes that will run through your mind well after the final seconds tick away, so strap yourself in and take the ride.
Leossa brings a refreshing take on progressive house and will quickly have listeners yearning for more of their sound, making them a welcome addition to the PRGRSSN family. "Every time I listen to these tracks I pick up on something I didn't notice before," Le Youth said on Twitter. "These guys aren't just producers or DJs they're electronic musicians & that's what I want to sign to PRGRSSN."
Make sure to check out Leossa's debut on PRGRSSN with their latest tracks on Spotify below or your favorite streaming platform. Let us know what you think in the comments below!
Stream Leossa – L Minus / Alouette 1 on Spotify:
---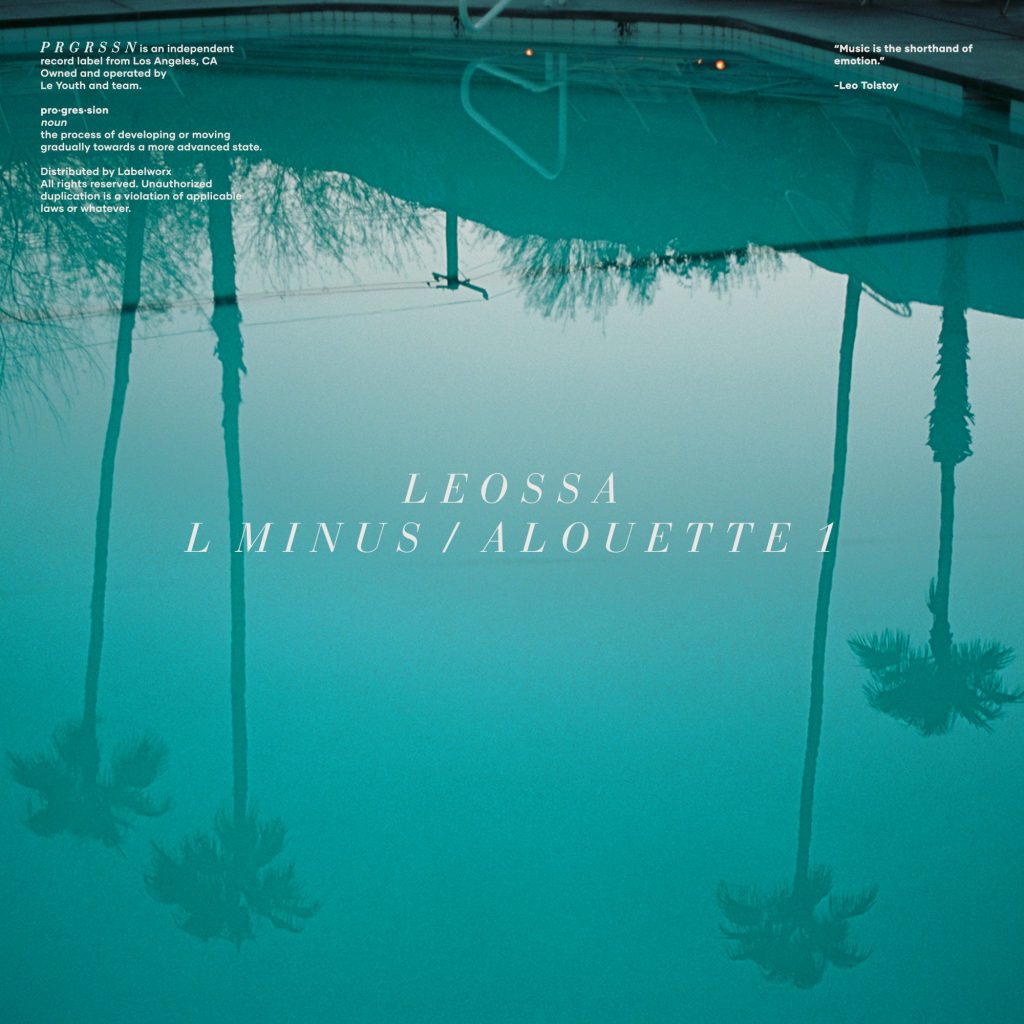 ---
Follow Leossa on Social Media:
Facebook | Twitter | Instagram | SoundCloud