Explore the boundary and foundation of the Crosstown Rebels brand built by Damian Lazarus on the brand new Spirits IV compilation!
---
Settling in is not something Crosstown Rebels founder Damian Lazarus is known for. With dance floors around the world quieted owing to the COVID-19 pandemic, it would be simple to rest on one's creativity and hang up the headphones. But Lazarus is not that kind of creative. After seventeen years, Damian grew his musical strength by establishing Crosstown Rebels and constructing core identities – just like the Spirits series of compilations.
Now four iterations deep, the compilation series continues to slowly mature. Talented producers from around the world grace each release – some known, but many new talents as well. Requirements for inclusion remain elusive except one: quality productions. Therefore, expect the depth and darkness of Damian's style of house and techno music. Here, the mood permeates all and the emphasis lies in the capture of the mind's eye – and the hope that the feet shuffle and move in time with sounds that come from the speaker.
Listen to Spirits IV on Spotify or your preferred platform and read on to dive into the latest compilation from Crosstown Rebels track-by-track!
Stream Crosstown Rebels presents Spirits IV on Spotify:
---
Twelve tracks break through the wellspring of the sonic sea on Spirits IV.
Damian's first two selections include two very big names: Pete Tong and Francesco Lombarda. Pete Tong teams up with Italian and 2018 Best Newcomer DJ winner Alex Kennon for "Apache." Deep grooves permeate the membrane, and the melody percolates over that darkness. Toss in an ethereal vocal and you know what you will hear on this one. Flip to track two, "Freak on Sea" by Francesca Lombardo, and the deeper sounds continue. There is a moment of fun with the random vocal sample in the track so expect a little surprise peppered throughout.
Martin Badder teams up with Pablo:Rita for "Phase" – a vocal house track that glides on the warmer air. The vocal performance recalls some hits from years ago, but the track embodies more than its vocal – standing for those daytime rooftop parties that feel so long ago. Andrea Oliva follows up with "Rawman" – a tech house tune that drives along well but suffers from an empty first half before landing on some fun synths for one segment before the outro.
Russia's Artur Nikolaev brings the longest track to the mix at nearly twelve (yes, a whopping twelve) minutes long. Titled "Alma," this minimal track feels like a Jackson Pollock soundscape – artistic yet all over the place. The Spanish vocal that greets early in the track keeps listeners engaged throughout the ebbs and flow of this sonic tide. There is also a touch of Arabic inspired melody here that enchants the ears.
The Crosstown Rebels journey continues with sounds from Lubelski, Luke Brancaccio and Cypherpunx, and more.
Californian artist Lubelski teams up with vocalist Xkylar for "Passion Fruits" which explores a blend of organic techno synthesizer melodies with house back beats. The vocal plays a few times throughout, and perhaps in a set it would be more noticeable, but as part of this compilation it feels slightly underutilized.
Luke Brancaccio and Cypherpunx team up again on "I See Color" which brings back the dark warehouse mood to the compilation. Brooding low slung melodies join a pumping kick and some almost organ-like upper melodies. The breakdown lifts the track to another level, and post-break, the dystopian cyberpunk aesthetic of a world like Blade Runner shines. The vocal "I see color – in your eyes" both haunts and warms the soul.
Made by Pete keeps us grooving with the tubular rhythms of "Harar" – another standout production that helps pull Spirits higher. Fans of ethnic chanting in dance music will love this one. Dark hours of the desert landscape ooze from this one. Turkey's Ali Kuru teams up with Ilhan Ershain for the jazz-infused "Eplos." Plucked melody elements and clapping percussion drive the track while a free-form saxophone performance lays on the upper arms of the track.
Everything sails towards the horizon with the final three songs from Muur and Rosina, DJ Linus, and Matador.
The dance floor formula returns on "Super Natural" by Muur featuring Rosina. This is a tune designed for the dark dance-floors of the early lift towards peak hour – fast mid-percussion, driving bass line, and a haunting vocal all combine for goodness. DJ Linus takes us on a stellar journey – progressive house full of soft warmth from a moving melody and a stab out of the 1980s.
Finally, Matador joins the fray with "Vulture" – a stylized track that'd be as home on his label Rukus as it is here. Deep techno stabs join claps, a deep filtered kick drum, and numerous rhythm shakers. Filtering on the various elements provides a strong movement in the track. It showcases the best of the long-hour dancefloors: grooves that do not stop, an energy that pulls you in, and a reason to remember why we love to dance.
After listening, one thing is for sure, Spirits IV combines talent with ideology.
Without a doubt, Damian Lazarus has to be very happy with the diverse range of house, techno, and tech house on this twelve-track compilation. Spirits IV stands strong with established and budding names throughout and offers a glimpse at the mind's eye of the label head. Creative works blur the lines between the norm and the unexpected. And while the series may be about club music first, it showcases the depth that clubs offer in the genres that surround house and techno.
---
Crosstown Rebels presents Spirits IV – Tracklist:
Alex Kennon & Pete Tong – Apache
Francesca Lombardo – Freak On Sea
Martin Badder ft. Pablo:Rita – Phase
Andrea Oliva – Rawman
Artur Nikolaev – Alma
Lubelski ft. Xkylar – Passion Fruits
Luke Brancaccio & Cypherpunx – I See Colour
Made by Pete – Harar
Ali Kuru ft. Ilhan Ersahin – Eplos
Murr ft. Rosina – Super Natural
DJ Linus – Vibes In Space
Matador – Vulture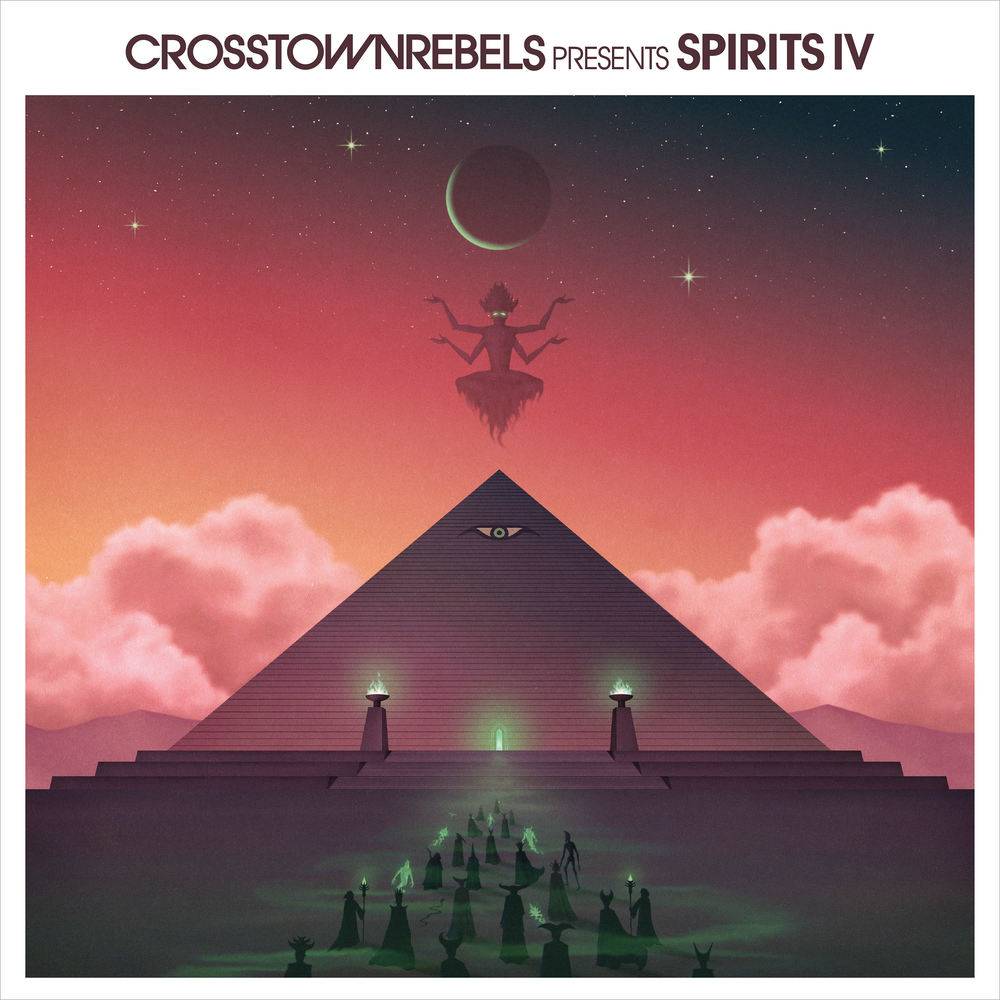 ---
Follow Crosstown Rebels on Social Media:
Website | Facebook | Twitter | Instagram | SoundCloud | YouTube | Bandcamp