Shizz Lo lands on Boogie T's label Drama Club with some of his best tunes yet on the Power Trip EP that's sure to get your body moving.
---
Shizz Lo is an artist that any bass music lover should become acquainted with soon if they haven't yet already. Riding the wave of releases that have graced labels such as Dim Mak and Subsidia, the producer is solidifying his place in the electronic music scene with his unique blend of dubstep, trap, and feel-good vibes. As he continues to find his niche in the more experimental/heavier sounds, his latest release, the Power Trip EP shows how much growth he's made over the past few years.
Due out on February 26 via Boogie T's imprint Drama Club, Power Trip is just like the name implies – an energetic ride with Shizz Lo at the helm taking everyone on a journey into the depths of the bass realm. While some parts of the EP are high speed and aggressive, others lean more towards the experimental side as Shizz Lo switches things up for a pleasant surprise.
"Power Trip" begins with a hypnotic intro before Shizz Lo and Sihk blast everyone with a booming bass beat with a twinge of the harder styles that will immediately put a stank face on anyone who listens. "Drippy" sees him join forces with Gundam Kid as he switches things up and shows off the more trappy side of his style.
Closing out the EP is "Down Lo" which sees Shizz Lo team up with GHOSTER for a tune that is all gas and no breaks. These two put their foot on the pedal and did not let off with this one, making it an absolute standout that stole the show without a doubt. Within seconds of the beat kicking in you'll be dropping it low, just as the name implies, before whipping your body around like a tornado just hit your makeshift dancefloor.
Every sound in this tune fits together like a puzzle and left us craving more when it was over. You know that feeling when you hear a tune and it immediately puts the biggest smile on your face? "Down Lo" does that in full with the energy that the two put into it and we can only hope that this is just the beginning of their collaborative efforts together.
Get an exclusive listen to Power Trip on SoundCloud below ahead of its full release tomorrow. Don't forget to pre-save the EP on your preferred platform and let us know which track you were really feeling in the comments below!
Stream Shizz Lo – Power Trip EP on SoundCloud:
---
Shizz Lo – Power Trip – Tracklist:
Power Trip w/ Sihk
Drippy (feat. Gundam Kid)
Down Lo w/ GHOSTER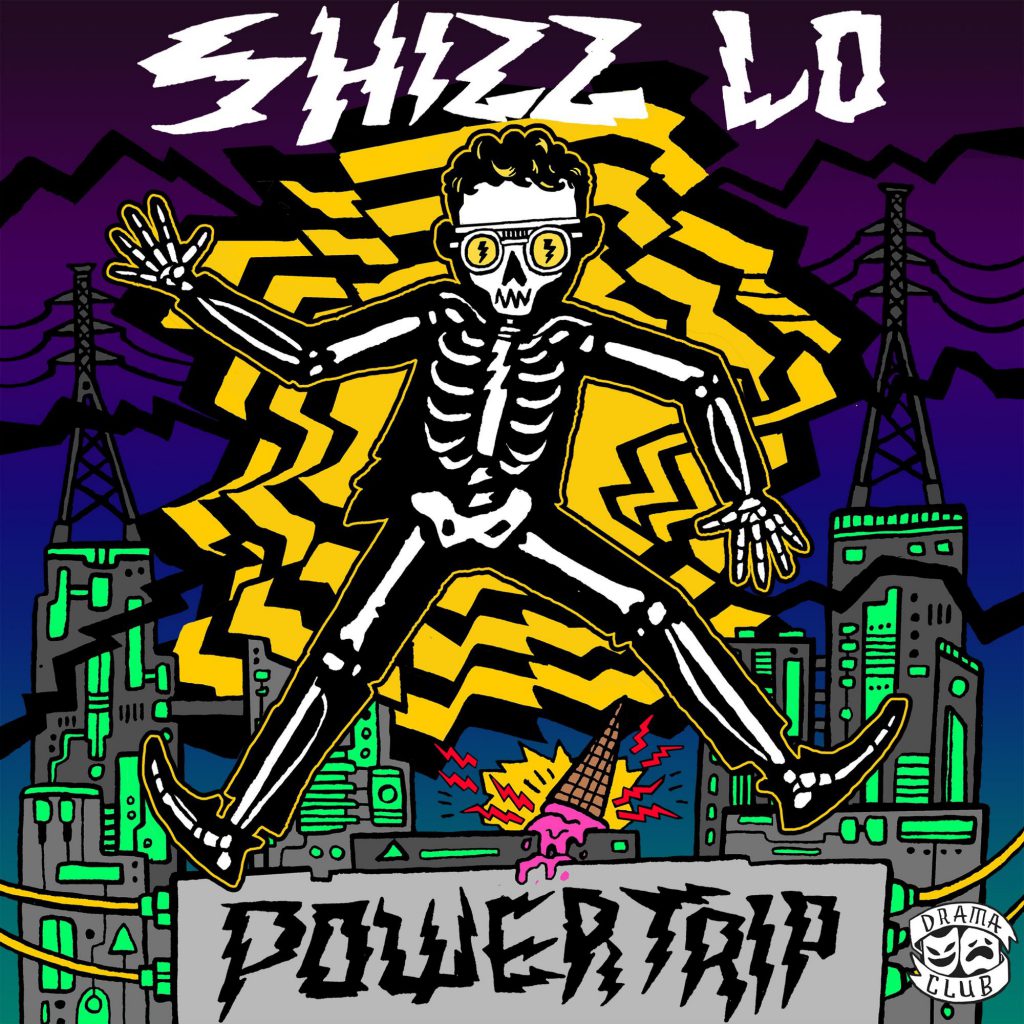 ---
Follow Shizz Lo on Social Media:
Website | Facebook | Twitter | Instagram | SoundCloud | Twitch