mau5trap continues to build up the hype around we are friends vol. 10 by sharing the official tracklist for the upcoming release! 
---
The mau5trap family is about to hit a major milestone as the we are friends compilation series is set to turn 10 this year. Naturally, excitement and happiness consumed our being because past editions of WAF have given us a plethora of tunes from some iconic artists and rising stars alike.
Today, after making the grand announcement that the compilation's arrival is on the horizon earlier this week, mau5trap shared the official tracklist for the tenth edition to add even more elation for what's to come. WAF X is stacked with endless talent including familiar faces who have graced the label in the past from Eekkoo and ATTLAS to No Mana and Rinzen.
Notable tracks that stick out immediately as ones to watch out for include "Be" by Tommy Trash, "Cosa Nostra" by Wolfgang Gartner, and "Ride Or Die" by Mr. Bill and M4NDY. Pig&Dan also make an appearance on WAF X with their track "Loving," along with Fehrplay with his tune "Wildcard." And of course, deadmau5 is set to make an appearance with "Arguru 2k19," offering up a new cut of the classic from his album, random album title.
It goes without saying that the bar is set pretty high for what's to come on WAF X when it drops on February 12. Like any compilation from world-renowned labels, this is the best way to discover new artists and widen your music arsenal, and we can't wait to dive into the tunes on this year's edition. 
Pre-save we are friends vol. 10 on your favorite streaming platform, and tell us which track you're the most excited about in the comments.
---
mau5trap – we are friends vol. 10 – Tracklist:
ATTLAS, Colleen D'Agostino – Feels Like
Black Gummy, .ATM – Trouble In Paradise
deadmau5 – ARGURU 2K19
EDDIE – Boondoggle
Eekkoo – Mando
Fehrplay – Wildcard
Grabbitz – Fly On The Wall
Matt Lange – Morbidly Obese ([Redacted] Mix)
Moguai – Flash
Mord Fustang – Better With Friends
Mr. Bill – Ride or Die (feat. M4NDY)
Notaker – Airlock
No Mana – Illegal Screenshots
Pig&Dan – Loving
Rinzen – 90s Child
Tommy Trash – Be
Wolfgang Gartner – Cosa Nostra
Zonderling – Spannend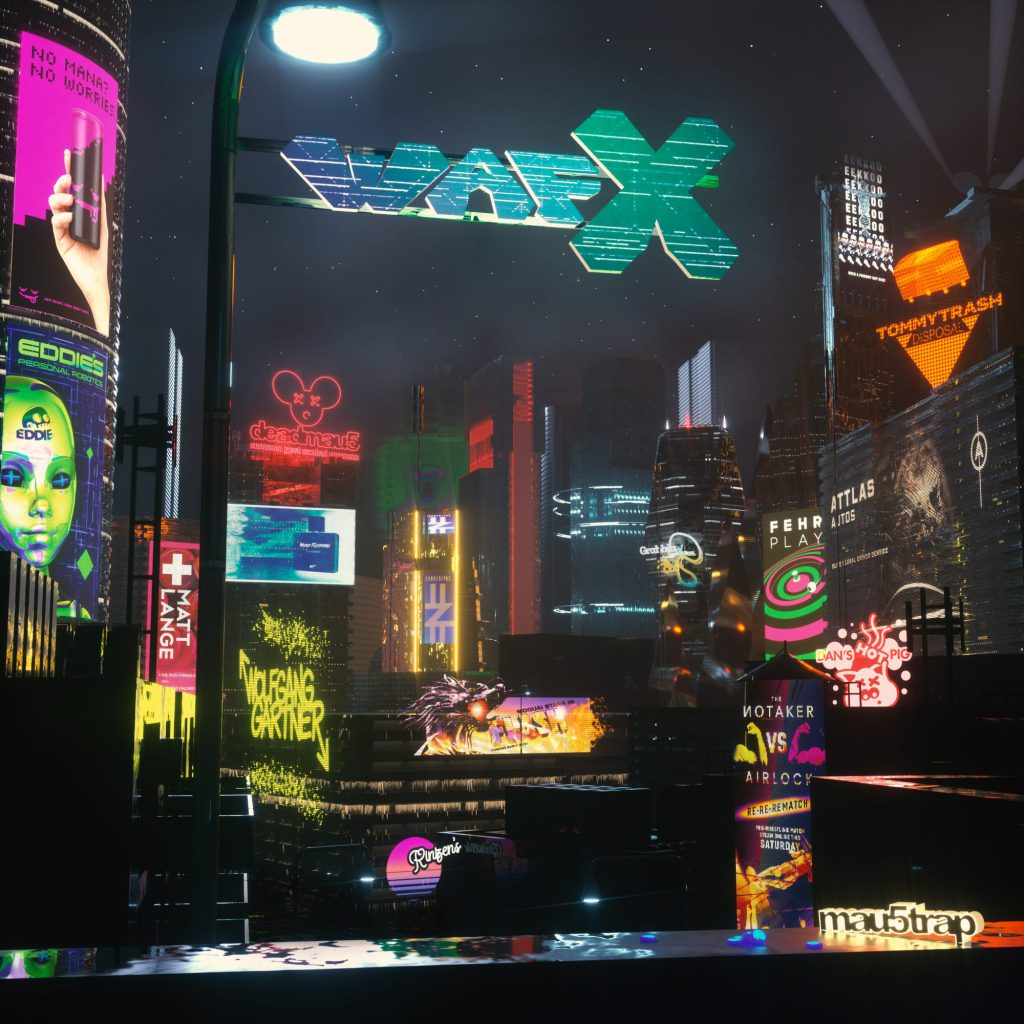 ---
Follow mau5trap on Social Media:
Website | Facebook | Twitter | Instagram | SoundCloud | YouTube