After the release of The 4th Season on mau5trap, Eekkoo swung by to chat about the album, his experience this year, and plenty more.
---
If you're someone who has been following mau5trap over the past decade then there's little doubt that the name Eekkoo will be unfamiliar. This Montreal-based artist caught the ear of deadmau5 back in 2012 and it's been off to the races ever since then as he graced speakers with a number of fantastic releases including the Hell Is Other People and Forever EPs. During this time he also continued to hone his sound that's stemmed from his eclectic tastes and dedication to bring analog sounds to the masses.
Even though 2020 may have not gone according to plan, one of the bright spots was Eekkoo returning with a roar as he delivered two, two-track EPs (Falling and The Game) back in September. He further proved his prowess in the studio before the end of the year by wrapping up those previous tunes and three fresh ones to gift his fans with The 4th Season that dropped at the beginning of this month. Showcasing the unique soundscapes he creates, it's an album that demonstrates his passion for dance music and his diverse range of influences.
The 4th Season also arrives as Eekkoo juggles a number of life roles as well as aside from his work as a DJ and producer he also is a teacher, sound engineer, and father to two children. Balancing life can be a tricky task, but this album proves that this electronic music maestro has found a way of doing just that and we're thankful he could carve out some time to chat with us as well to discuss the past, present, and future.
Stream The 4th Season on Spotify or your preferred platform and read on for our chat with Eekkoo to get a piece of his brilliant mind!
Listen to Eekkoo – The 4th Season on Spotify:
---
Hi Eekkoo, thank you so much for taking the time to chat with us today, and congratulations on the release of The 4th Season, it's absolutely enchanting. Starting off with a look at the album as a whole, what was your approach to the production process like for this one compared to your previous releases?
The two lead singles – "Falling" and "The Game" were a long-time work in progress. I had those demos sitting on my hard drive for a couple of months and never felt like they were getting enough attention from me. Instead of trying to merge them into the same sound and esthetic I decided to just embrace their differences and expand their own unique characters. Reunited as a 2 or 3-track EP it would have been a very strange fit but on a bigger project with the right pace it certainly works.
There's a span of genres throughout the album's runtime that ranges from techno and house to electronica and indie-dance. It really showcases the eclectic tastes we love about your sound. Did you have a certain mindset in the studio when making these tracks?
Yeah, I just wanted to embrace the inspiration flowing and not limit myself to the unwritten rules of a specific genre. Hence the reason it's so eclectic but still tied together like a colourful mosaic.
You teamed up with vocalists for two of the tracks on the album, "The Game" with Deji Siegert and "Falling" with Graham Baxter. What's the story behind how these two ended up working with you? Did working with them alter your style of production at all?
They're from my neighborhood. We've been working together on a couple of different projects and yes, working with an actual vocalist / songwriter is quite different from working on a straight-up instrumental. You gotta let those vocals and words shine through. They're at the center of attention.
Many artists have experienced swings of creativity this year as the pandemic decimated the scene as we knew it. What was your experience like this year? And if you felt down about the world, how did you overcome those feelings?
There has been lots of ups and downs. Nothing dramatic. But back in March, there was so much unknown variables, it got my head spinning to say the least. Producing music was really helpful to escape and dive into it at the same time. We're gonna get through this.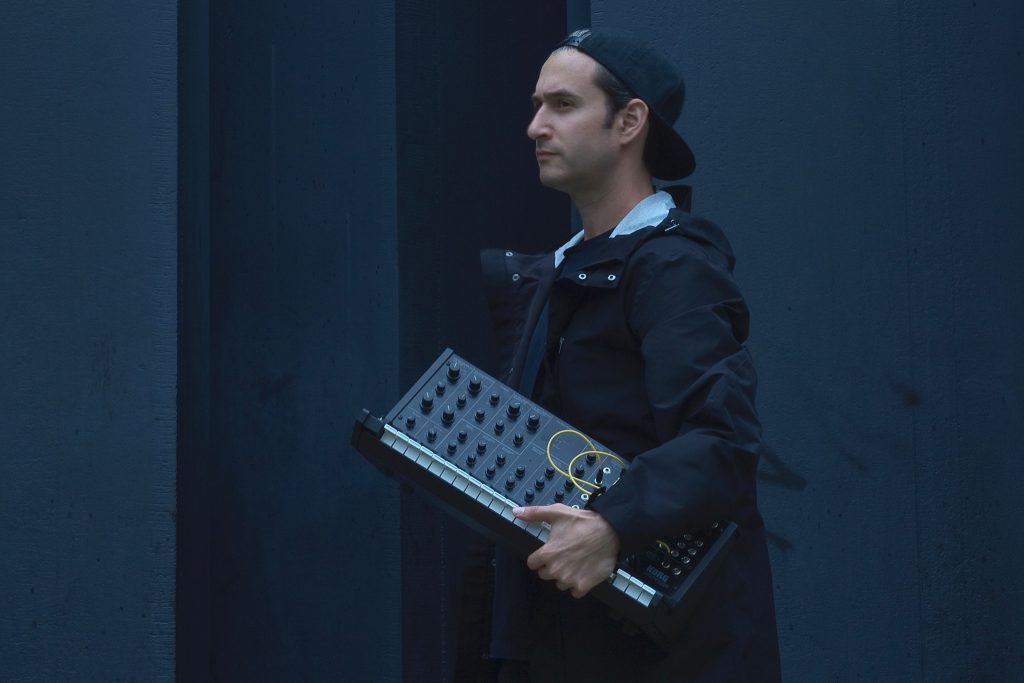 You've been apart of the mau5trap family since you dropped your self-titled EP on the label back in 2013. Reflecting on those years since then, what has it been like having their support and how do you feel you've grown as an artist over the past decade?
It's really great to feel home with a label as an artist. They got bigger, I got, let's say, different and it's still working out. As a music producer, my horizons have expanded and it's so cool to have a boss (deadmau5) who's not tied to only one recipe. It encourages us all, at mau5trap, to try different things.
If you could go back to the beginning of your career and give yourself one piece of advice, what would it be?
That's a tough one. So many things, I guess. But I did the very best that I could with the team and the knowledge I had at the time.
Aside from your work as Eekkoo, you also work as a sound engineer and a teacher as well. For those who are in a similar position of juggling different roles, how have you found a way to manage your time?
And most of all, a father of two. It ain't easy to manage everything. You realise how 24 hours a day aren't enough. You have to stay disciplined and follow your agenda.
Something that has dominated social media this past week was Spotify Wrapped. So we have to know, who were the five artists you listened to the most this year?
Billie Eilish, Tycho, Travis Scott, Miles Davis and Ólafur Arnalds.
Finally, as the year comes to a close, can you share what your favorite memory was from 2020 and what you hope to achieve in 2021?
Spending more time than ever with my family certainly was comforting, releasing music always feel like receiving a new trophy (there's so much work involved) and playing with Joel, in my city in Montreal, at the drive-in for two days in a row was a perfect happening to mark these very peculiar moments. I'm hoping for the best in 2021, the end of the lock-down and to release even more music on the most open-minded label. The one that as a "5" in his name, you know ?
---
Follow Eekkoo on Social Media:
Website | Facebook | Twitter | Instagram | SoundCloud | YouTube