Apashe curated five tasteful remixes of "Distance," including one from the legendary KOAN Sound, that are sure to please fan's ears.
---
Apashe has been blessing ears for years with tons of amazing tracks like "Skeleton Dance" and "Feeling Good," as well as his album Copter Boy. Last year he released Renaissance, which ended up being a huge milestone in the producer's career and consisted of 13 incredible tracks, including "Distance" featuring Geoffroy. The track was a mix of sweet symphonic sounds and vocals that could send chills up the spines of anyone who tuned in. Now fans of the track are getting blessed with five brand spanking new remixes with Distance (Remixes), which's out now on Kannibalen Records.
Distance (Remixes) features five incredibly talented artists, including the legendary KOAN Sound with their own melodic, almost future bass flip. Volac comes in swinging with a groovy, bass house remix while Buunshin drops one heater of a drum and bass remix. Macky Gee's remix is sure to have listeners getting up and shuffling around to his high energy speed house take on the track. And last, but certainly not least, Pushing Daizies adds their own chilled out style to the song as they intertwine their own feel-good sounds to the original. This one is sure to have listeners wanting to play it over and over.
Each track on the Distance (Remixes) was great in its own way, but the two that really stood out the most for me came from KOAN Sound and Pushing Daizies. I could listen to both of them both on repeat and be perfectly content. KOAN Sound has always been a duo I've loved for quite a while and their glitchy, bass-fueled ride on this remix satiated my cravings for new music from them. On the flip side, this was my first time listening to Pushing Daizies and they left me impressed with their deeper cut of the track that finds a way to pack even more emotion into the mix.
Distance (Remixes) is available to stream on an array of music platforms, so stream it now on whichever tickles your fancy. Let us know which remix was your favorite in the comments below.
Stream Apashe – Distance Remixes on Spotify:
---
Apashe – Distance (Remixes) – Tracklist:
Distance – Volac Remix
Distance – Koan Sound Remix
Distance – Buunshin Remix
Distance – Macky Gee Remix
Distance – Pushing Daizies Remix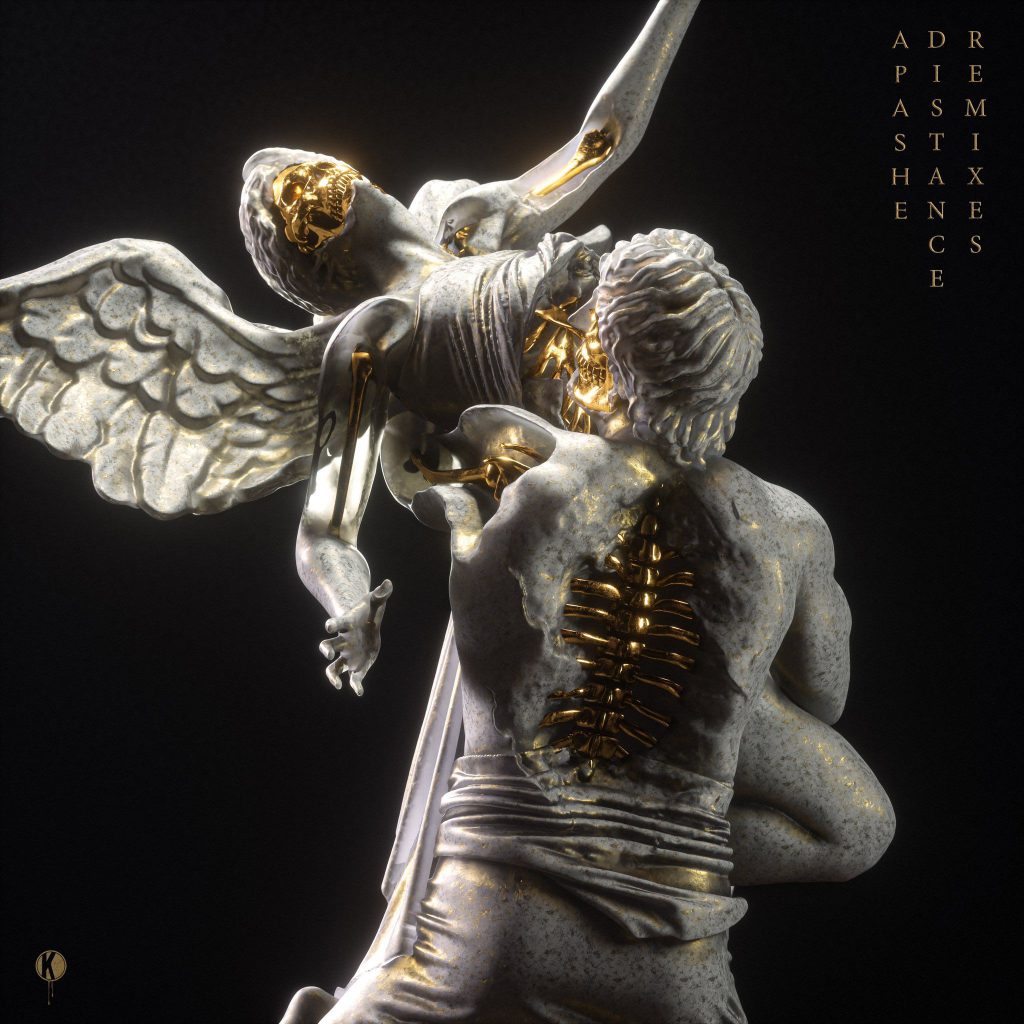 ---
Connect with Apashe on Social Media: 
Facebook | Twitter | Instagram | SoundCloud