We sat down with Phlegmatic Dogs and Volac in Chicago during their Russian Style North American tour and talked about their latest EP, visiting America, and favorite artists.
---
Some of the best artists on AC Slater's label Night Bass are Russian exports Phlegmatic Dogs and Volac. Often making stops at festivals around the world and frequently found at Night Bass hosted stages and themed parties, the two duos are now on a headlining tour of their own that reaches all the way to December.
Earlier this summer, Phlegmatic Dogs and Volac released Russian Style, a compilation EP on Night Bass that includes both original tracks and remixes. Phlegmatic Dogs put their spin on Volac's track "Russian Style," while Volac remixes the Dogs' "Cuatrocats". The original tracks include "Bastard" and "Tell You," with each respectively showing off the dark, bass-filled style that they're both known for.
The Russian Style North America Tour kicked off in August and included a stop at Electric Zoo along with club nights at cities like Montreal, Las Vegas, and Toronto. The tour also has several shows around the country throughout October and November before finishing in Phoenix on December 1. When they stopped through Chicago to deliver a house-filled night at Sound-Bar we were able to catch up with them for a quick chat about their recent EP and experience so far on tour.
Buy tickets to Volac and Phlegmatic Dogs' Russian Style North American tour now, listen to their EP on all platforms, and keep reading for our interview from Chicago!
Stream Volac & Phlegmatic Dogs – Russian Style EP on Spotify:
Hi guys, thanks for chatting with us today! Your most recent release on Night Bass was a joint EP, Russian Style. What led to you both coming together on the release?
Damian (Phlegmatic Dogs): We had been wanting to release something together for two or three years now.
Stas (Volac): We were with AC Slater about six months ago, and we were asking him what he thought of the idea of a Russian Style EP and releasing a compilation. He liked the idea, and told us to do whatever we want!
D: It's funny because it's two projects from Russia on one American label!
S: We first met AC Slater a few years ago at HARD Summer in LA. We'll be bringing him to a Russian Style party in St. Petersburg and Moscow, our two main cities.
D: For a long time, he was afraid of Russia. We asked him why and he said it was because of crazy videos of Russians he's seen online! We want to show him the real Russia and real Moscow.
You're wrapping up the first part of your Russian Style North America Tour! How was your experience at Electric Zoo?
D: Electric Zoo was one of our biggest shows! It was really crazy, and the crowd was dope.
S: The lineup was on another level. Chris Lake, Chris Lorenzo, Dombresky, and Born Dirty were all on the AMF stage. It was sick!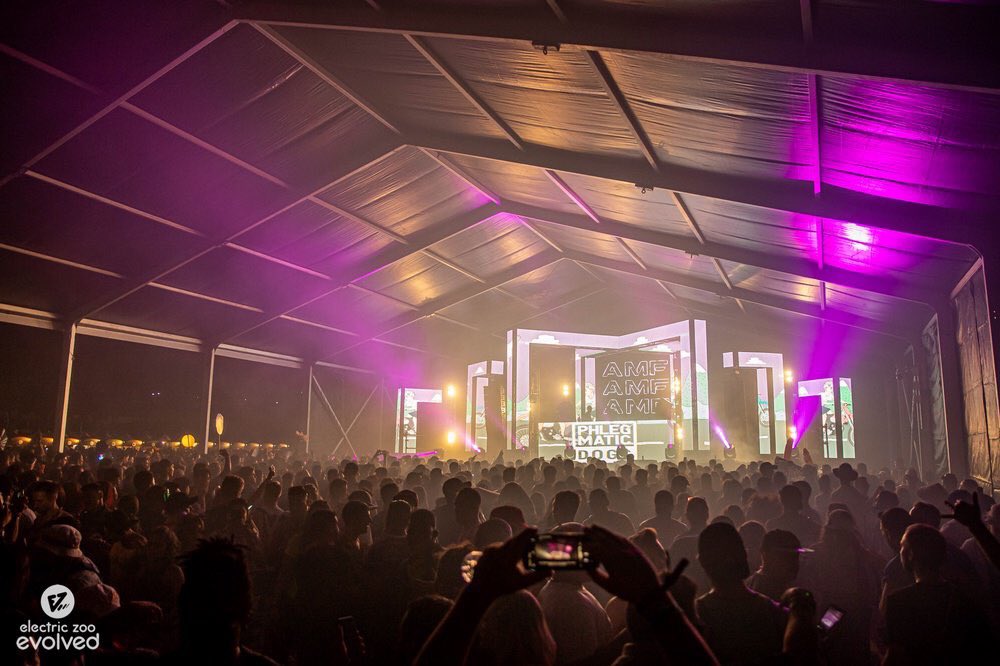 What's the vibe that you're going for at these "Russian Style" parties? What can fans expect if they stop by one of your future tour dates?
D: Our shows are a little different. A lot of guys play mostly vibey house music, but we prefer a harder style with more bass. During the tour stops we play for an hour, the guys play for an hour, and then we all play together for about thirty minutes together at the end.
S: It's been a really great experience for all of us. We like showing people our taste in music. Every night has been super dope, and we're loving the vibe at these Russian Style shows.
This tour started in August and goes all the way to December! You guys are busy over the weekends, but what does the average week look like for you here in America? Are you guys working on songs, sleeping, doing touristy things, or something else?
D: We do have a lot of days off. We've been renting a car, driving around, and visiting different places in each city. There are lots of interesting places that we've been finding on Google. We always explore new things. Days off are the best days on the tour!
How has Chicago been?
D: Chicago is really great. We're here for a few days and we've been spending a lot of time in the city. The style of the city and the buildings remind us of Gotham City from Batman.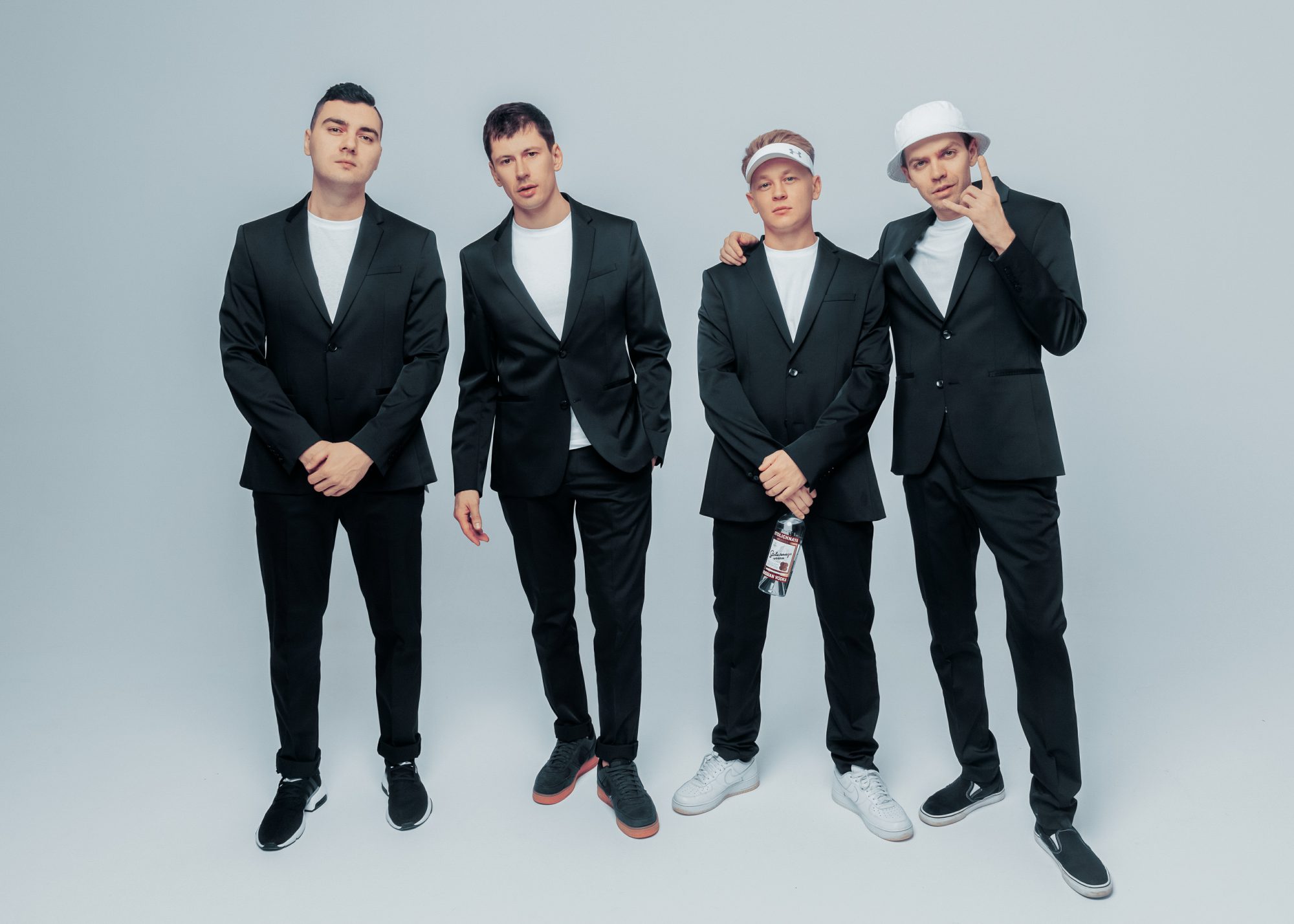 Looking ahead to future dates on your North American tour, what are some cities or events that you're particularly excited for?
S: Los Angeles and San Francisco! Also, El Paso, Texas. I love the vibe there. We're really excited to see a lot of venues and festivals on this tour.
You recently uploaded a b2b set from earlier this summer in Russia – what's it like playing back home?
Sasha (Volac): People back home are definitely starting to understand this kind of music. Russia really loves bass house and the Night Bass sound.
S: The electronic scene is growing. Back in the day, we had a hard time getting shows in Russia.
Sasha: Now, everyone back home is just waiting for the next party! We play there every two months.
Who are some artists that you've been listening to lately?
D: A lot of artists from the beginning of Night Bass, like AC Slater and Chris Lorenzo. We also really like Habstrakt, Distinkt, Corrupt, and HODA.
Both of you have played in Chicago multiple times before, and the sets are always amazing! Since we're in Chicago, what's your favorite kind of pizza, and have you tried Chicago deep dish?
D: I think we'll try it this morning. We just tried some pizza in New York, since everyone there said we need to try cheesecake and pizza. It was good, but now we need to try Chicago pizza!
Finally, do you have any other messages to the readers that you'd like to share?
Sasha: Go to the gym, drink less, and eat more healthy foods!
---
Connect with Volac on Social Media:
Website | Facebook | Twitter | Instagram | SoundCloud
Connect with Phlegmatic Dogs on Social Media:
Website | Facebook | Twitter | Instagram | SoundCloud