Beloved French producer CloZee has called upon incredible producers including Lane 8, Emancipator, and more to remix tracks on Neon Jungle.
---
CloZee is a name that truly needs no introduction as she is one of the most loved and talented producers in the scene today. Her kind spirit and love for music have made her a favorite of fans near and far, and the enchanting music she makes will take anyone who listens on a journey. Earlier this year she released the exceptional album Neon Jungle that was absolute perfection and led to her gaining even more notoriety.
Today, she's further enhanced the listening experience for her fans by gifting them with 10 new remixes of the songs found throughout the album with Neon Jungle Remixes. Out on her label Odyzey Music, the remix album is filled to the brim with talented artists who have reimagined her already stunning tracks including the likes of Lane 8, Of The Trees, Emancipator, LUZCID, il:lo, and more.
It's not even Christmas yet and I feel like CloZee just gave us all the greatest gift ever. There are so many different emotions and sounds that were put into this album and she did an impeccable job of choosing the artists to touch up her tunes. Remixing songs can be tricky when the originals are already so great, but it just feels like each one was meant to be.
Listen to the Neon Jungle Remixes on your preferred platform now! Let us know you favorite remix off the album, there were so many good ones it might be hard to choose! Read on for my take on all the incredible remixes from the album.
Stream CloZee – Neon Jungle Remixes on Spotify:
---
Fans already got a taste of two of the remixes from the album with OPIUO's remix of "Heya" and Lane 8's take on "Neon Jungle."
These two producers have such unique sounds they create and adding their own style to these songs gave them such a fun and refreshing twist. Lane 8 has been a force to be reckoned with this year after releasing a number of remarkable tunes and even having CloZee remix "Sunday Song," so his cut of "Neon Jungle" was a welcomed sight to see on this release.
I was blown away by what OPIUO did with his "Heya" remix. His funky and groovy sounds added such a nice little oomph to the original. Funny enough CloZee already imagined him remixing it, saying "When I was making 'Heya,' I directly thought about Opiuo remixing it. The epic horns, the chants, the good vibe of the tune matched with his style, and I knew he was going to murder it. I was blown away when I received his first version."
The sounds that trickle throughout Of The Trees' remix were "perfect" in every sense of the word.
Of The Trees has a very recognizable sound with synths and basslines that will have anyone dancing instantly when they hear his tunes, and he did such a killer job of remixing "Perfect." He added his signature nature sounds, subtle drums, and plenty of other tasty treats that had me grooving around immediately. This was definitely the right song for him to remix.
Hands down my favorite remix on the album came from LUZCID with his take on CloZee's fantastic track "Us." When listening to this remix I felt such a wave of emotions rush over me as my body was covered with chills from head to toe. The moment the drop hit it instantly filled my ears with a bouncy beat and kicks that hit just right.
Emancipator's remix of "Nuages" brought tears to my eyes. I was immediately transported to a lush green forest and I imagined light peeking through the treetops as I danced barefoot, with crunching leaves below my feet. What a beautiful remix that made me feel so safe and at ease. Another artist who had a chilling and beautiful remix was il:lo, who took on "Amazonia," and I will bet that when festivals return CloZee will be playing this remix at ones like Envision, it's the perfect fit for a tropical rainforest.
The remixes from Rome In Silver and Enamour are ones that any house and techno lover will quickly fall in love with.
"Winter is Coming" but Rome In Silver's remix of the song is sure to keep you warm during the colder months. He is such an incredible producer and always knows how to get people moving on the dancefloor. I can definitely picture people shuffling around and shaking their tail feathers to this one. Enamour's remix of "Air" is another one that will have people dancing away to the beat and getting wiggly to the sounds found within it.
Next up, is Tripp St.'s remix of "Long Live the Chill." The original was super slow and smooth, pulling listeners in with emotional vocals from Sir Bishop that say, "Long live the children, people need to feel something." Tripp St. did an incredible job of keeping the powerful energy from the original but adding his own energy into the track that will have listeners floating. I loved the kicks and trickling sounds that were added to make the remix even better.
Last, but certainly not least, the album wrapped things up with a gorgeous "Mirage" remix by FullyMaxxed.
The remix album comes to an end with FullyMaxxed's take on "Mirage" and I couldn't think of a better way to bring the new journey to a close. This remix had that "end of the set" energy to it with some guitar riffs added in that gave it such a sweet twist. I felt a little twinge of sadness listening to it because I wasn't ready for this journey to end, just like how I never want a CloZee set to end when I am dancing away to her wonderful sounds.
In all, every artist that CloZee looked to did an outstanding job remixing the tracks off Neon Jungle. Getting to hear these played out at a show or festival is going to be so amazing, and these songs give me something to look forward to in the future. My hat goes off to everyone that contributed to making this remix album the beautiful collection of art that it is. Thank you for making me smile and really feel something again.
---
CloZee – Neon Jungle Remixes – Tracklist:
Perfect (Of The Trees Remix)
Neon Jungle (Lane 8 Remix)
Us (LUZCID Remix)
Nuages (Emancipator Remix)
Heya (Opiuo Remix)
Amazonia (il:lo Remix)
Winter Is Coming (Rome In Silver Remix)
Air (Enamour Remix)
Long Live The Chill (Tripp St Remix)
Mirage (FullyMaxxed Remix)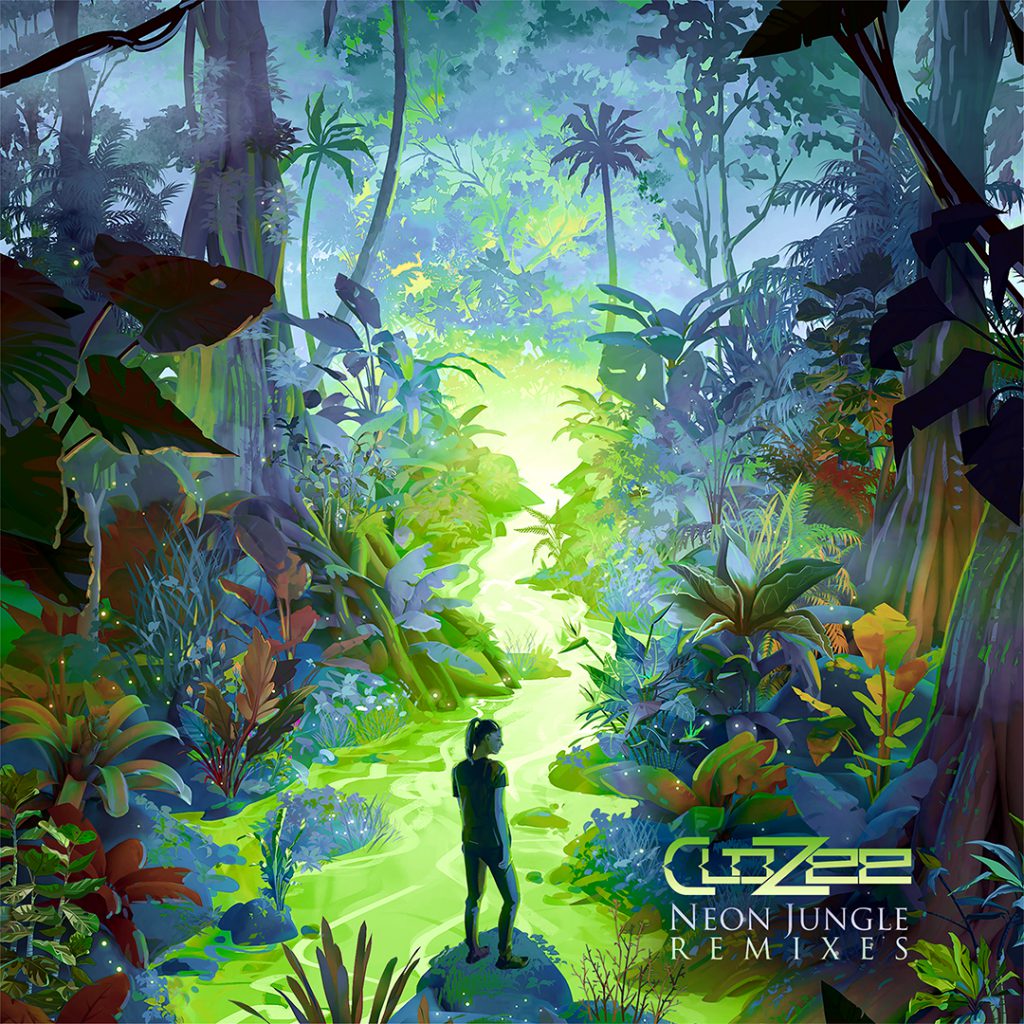 ---
Follow CloZee on Social Media:
Website | Facebook | Twitter | Instagram | SoundCloud | YouTube