LUZCID returns to WAKAAN for his latest EP, Luminescent, featuring five relentlessly heavy bass heaters to immerse yourself in.
---
Since first breaking onto the scene, bass music artist LUZCID has become known for incorporating the weirdest and wobbliest elements of experimental bass, tying them together to create blistering slashes of bone-crushing dubstep tunes. After catching my attention back in 2018 during his set at Electric Forest, I've been hooked on his diverse sound palate and he hasn't ceased to blow me away since.
Now, LUZCID has returned to his familiar home on WAKAAN for his latest release, a five-track EP dubbed Luminescent. And the EP is certainly no exception to his stunning sounds and the emotions felt from his previous releases. In fact, this is one of my favorite EPs I've had the pleasure of listening to this year.
Complete with five tunes that will summon the meanest of bass faces, Luminescent is a testament to LUZCID's complex sound design. Read on for a track-by-track review and stream Luminescent on your favorite platform today!
Listen to LUZCID – Luminescent on Spotify:
---
Instead of warming us up with an easy-going opener, LUZCID completely reconstructs our cognition with "Swamp Sorcery."
Syncopated wobbles wind through sludgy bass waves and alien trills in "Swamp Sorcery," transporting us through an unknown galaxy. With each hollowed knock and swampy whomp, this tune zaps the psyche and prepares it for total submission to LUZCID's hypnotizing wubs.
Then "The Jellyfish" will make you slap on your bass face. Much like its title suggests, this tune curls its grimy tendrils throughout every crevice of your mind and body. Impenetrable bass waves and robotic chirps slap you silly with frenzied energy while crunchy sonic pops build the intensity, making this tune a juicy force to be reckoned with.
Arguably my favorite track on Luminescent, "Gimme That," takes no prisoners with each shredded bass stomp.
As one of the most dance-worthy songs on the EP, headbangers and fans of experimental bass alike will succumb immediately to each fractured whomp and wobble, resulting in a total cerebral slaughter. Oozing grime and gnarl, "Gimme That" is an absolute hammer of a tune and is certain to get the party started
Up next is "Lines," a collaboration with Jaenga. Reminiscent of the beloved 2014 dubstep era, this tune features wave after wave of bouncy squelches and crackling bass waves. It's the perfect lead-in to the final track on the EP, "Sidewinder." With elements of midtempo, "Sidewinder" slithers its way through intergalactic deserts, waiting for its chance to strike.
Ultimately, Luminescent in its entirety transforms the fusion of dubstep and experimental bass music as we know it.
From beginning to end, Luminescent takes the listener on a wonderfully weird voyage through the cosmos. As bass music continues to flourish, it's so easy for quintessential bass tunes become a mass of muddled noise that all sounds the same. Thankfully, LUZCID continues to challenge the status quo and provide his listeners with a cutting-edge artillery of sound, and I am so excited to see where he goes from here.
---
LUZCID – Luminescent – Tracklist:
Swamp Sorcery
The Jellyfish
Gimme That
Lines
Sidewinder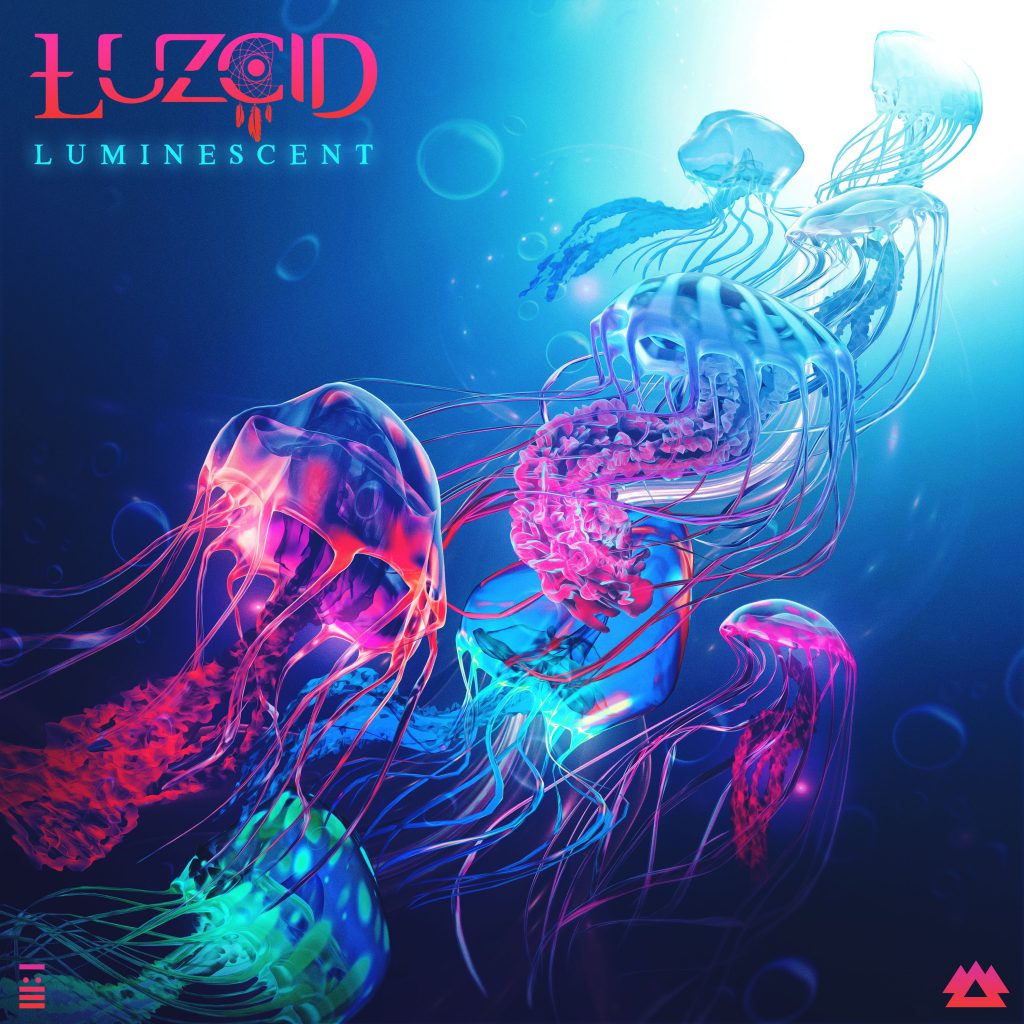 ---
Connect with LUZCID on Social Media:
Website | Facebook | Twitter | Instagram | SoundCloud