Westend cultivates a budding relationship with Insomniac Records and gives house music lovers exactly what they want with the Collide EP.
---
The house music game is running hot right now and New York-based artist Westend is adding to the heat! Jumping on the Insomniac Records roster last month with "Prickly Pear" was just a tasty snippet of things to come as the chart-topping head-turner had plans to add a cherry on top. Rest assured, he did not disappoint! Now, he's delivered Collide, a delectable four-track EP dripping with class and pizzazz.
Collide features two previously released tracks including the title track and the aforementioned "Prickly Pear," as well as two never before heard hip shakers, "La Musica" and "What I Want." The resulting musical journey proves wildly entertaining, no track equal to the last. His ability to flex between different moods and styles is why Westend has proven so valuable among brands like Dirtybird, Box of Cats, and Country Club Disco. Add Insomniac Records to the mix and it becomes even more clear that the sky is the limit for this shining star.
Purchase your copy of Collide on your favorite music platform, stream below, and then continue on for my take on the tracks!
Stream Westend – Collide on Spotify:
---
While many of us may already be privy to the first two tracks on Collide, they deserve to be enjoyed on repeat!
We begin with "Collide," a track that has the honor of getting us hype for the rest of the EP while retaining its own sparkle with nightlife approved swagger. I am happy to say that it achieves its purpose using crisp vocals and laser blips as an exhilarating focal point. Remember what I said earlier about class and pizzazz? This track has all of that and more. I love the even flow and determined attitude of this tune which makes me feel incredibly empowered while the rhythm retains a playful bounce, getting me all riled up for the dance floor.
"Prickly Pear" pushes the energy a little bit further and allows Westend to let go while he plows a fresh creative path. The lyrics… talk to me…swoop in welcoming and warm and the tempo kidnaps me for a cardio session I can actually enjoy. But, in honor of balance, I quickly noticed that there is something very edgy about the synth details chosen for this track. Kind of creepy, but always in step with the atmospheric waves that plunge my mind into crazy town. This track emits both light and dark vibes and I am living for it. 
The final two tracks pump up the intrigue, thrill my dancing feet, and leave me thirsty for more Westend music!
"La Musica" is the type of track that revs up the soul like a splash of water to the face on a hot summer day. It's festive, ferocious, and takes dance floor fantasies to rowdy new heights. When I close my eyes I envision a sea of bodies swaying to the sexy vocal expressions, fully surrendering to the infectious bassline kick. There is a level of smoldering intensity that holds tight from beginning to end. I have narrowed down my intrigue to the tone and tribal chant, both spread among the complimenting vocal. This combination dishes out one hell of a mood.
For the final offering, Westend reaches out to the dreamers among us with the cleverly titled, "What I Want." This track is designed with an uplifting spirit as we are encouraged to be all the things we want to be. Talk about musical motivation! Westend is here to remind us that our destiny is calling with the first steps woven in the punchy melodics and faithful lyric line. Suddenly, I feel incredibly motivated as the low octave bass line gives me the solid kick I need to get out there and chase my dreams! 
All in all, Collide turned out to be to the fresh breath of air I was searching for. While I can't honestly pick a favorite from this ear-pleasing package, I am curious to know what you think? Tell us your thoughts in the comment section!
---
Westend – Collide – Tracklist:
Collide
Prickly Pear
La Musica
What I Want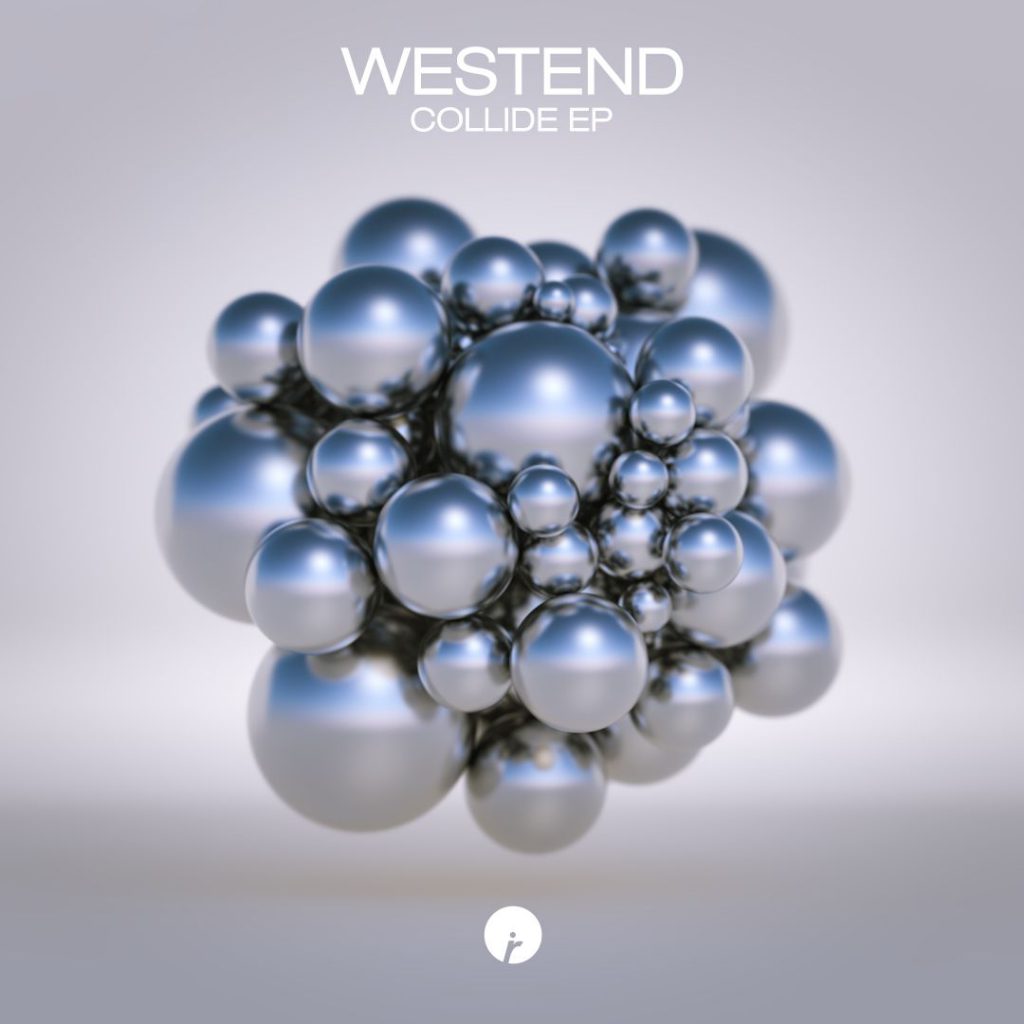 ---
Connect with Westend on Social Media:
Facebook | Twitter | Instagram | SoundCloud