Mat Zo's highly-anticipated, genre-bending album Illusion of Depth takes this musical genius back to his familiar home on Anjunabeats.
---
Very few artists in the dance music scene have covered as much ground as Mat Zo has throughout his career. This London-born, LA-based legend has proven time and time again that just when his fans think he couldn't possibly be more amazing, he hasn't even shown them his final form yet. Now, after gracing the Anjunafamily with a fantastic compilation honoring 20 Years of Anjunabeats, he's officially released his third album, Illusion of Depth, on the label for fans to explore.
Mat Zo is no stranger to Anjunabeats. In fact, it's the label that has helped him grow into the artist we've come to know and love today after first appearing on the imprint over a decade ago. His GRAMMY-nominated debut album Damage Control landed on the label in 2013 as well which helped catapult him into the spotlight with tracks such as "Pyramid Scheme," "Time Dilation," and "Easy" with fellow legend Porter Robinson.
Although he has ventured off into other projects over the years, including a deeper exploration of his DnB roots, establishing his own label Mad Zoo, or leaning into projects with other artists like Kill the Noise to form Kill the Zo, he's still remained close with the label. This year has put that bond on display with Illusion of Depth, which was teased with previously release singles gracing Anjunabeats such as "The Next Chapter," "Colours," "Love Songs," and "Problems" featuring Olan.
Today, Illusion of Depth has arrived and it boasts of 11 fresh tracks that cover so many different aspects of dance music. From 90's warehouse techno and french electro to drum & bass and cinematic rock, this love letter to electronic music is one that further proves how dynamic Mat Zo truly is in the studio.
Make sure to check out Mat Zo's Illusion of Depth on your favorite streaming platform and read on to take a deeper dive into the album.
Stream Mat Zo – Illusion of Depth on Spotify:
---
The album's first track, "In Media Res," is filled to the brim with upbeat tones that make for a perfect start to Illusion of Depth.
"In Media Res" had me bobbing my head to the fun, funky beats and made my feet want to find the nearest dancefloor right away. Just when you think it's build-up has reached its peak it just keeps going harder in an almost unrelenting manner! Mat Zo layers in some glitchy elements and punchy breakbeats to keep ears locked in for the ride, carrying them to the next track off the album, "Love Songs," which is fun, warm, and keeps the funky vibes going.
Moving on to the next stunning track off the album, "Problems," which is the power ballad of 2020 that we all need to hear.
"Problems" features Atlanta-based singer and producer Olan, who is also a highly skilled songwriter. This feel-good track is the perfect reminder that even though we may feel lost in the pandemonium of life, we will make it through to better times. With its emotion-fueled lyrics and energetic beat, it's fitting for anyone who is looking to keep their head above the water, especially during all the craziness that is 2020.
Olan also appears on previously released single "Colours" as well as "Paralysis," both of which showcase the dynamic nature that these two artists bring when working together as a team. We can only hope that they continue to work together on future releases because these three tracks truly stand out as something special.
The vocals on "Problems" blend seamlessly into "Bruxism" as Mat Zo showcases even more dynamism and puts on a production clinic.
Don't be fooled by its shorter runtime because even though it only clocks in at three minutes in length, "Bruxism" keeps the energy alive as its booming beat pivots and weaves throughout. Featuring cymbal crashes and massive drums, it's rock influences make this one stand out immediately and I love it.
The quick nature of the song and its upbeat tempo continue into "Fly While You're Still Free," with its glitched-out beat that's perfect for peak time atmospheres. Both tracks make me want to jump around like a weirdo in my room, but hey – being a weirdo is fun, and so is this track!
As the album crosses the halfway point Mat Zo brings darker techno vibes with "Petrushka."
I must warn you that "Petrushka" is the kind of track that will have you missing those nights at the clubs, dancing away with old friends and new (Darn you COVID!). The moment you close your eyes with this track on, you'll be instantly transported to a dark warehouse as the soundscape dominates your senses. This immense tune is one that I can't wait to catch live, but in the meantime dancing in my rave cave will have to do.
"Begin Again" sends off the album on a graceful note with beautiful chimes and ethereal chords.
If you thought Mat Zo was done after the two aforementioned tunes with Olan, you're in for a treat with "Begin Again." It's buildup is memorable before dropping you into a shuffle-induced frenzy filled with serene, spacey sounds taking anyone listening to another planet. While it might mark the end of the album, it also acts as a bridge to the future of his career and we can't wait to see what that will bring.
Mat Zo really is a genre-bending wizard and he absolutely killed it on his third album. Make sure you give it a listen for yourself, share it with your friends, and let us know what you think on our socials or in the comments below!
---
Mat Zo – Illusion of Depth – Tracklist:
In Media Res
Love Songs
The Next Chapter feat. GQ
Problems feat. Olan
Bruxism
Fly While You're Still Free
Petrushka
Dangerous Feeling
Colours feat. Olan
Paralysis feat. Olan
Begin Again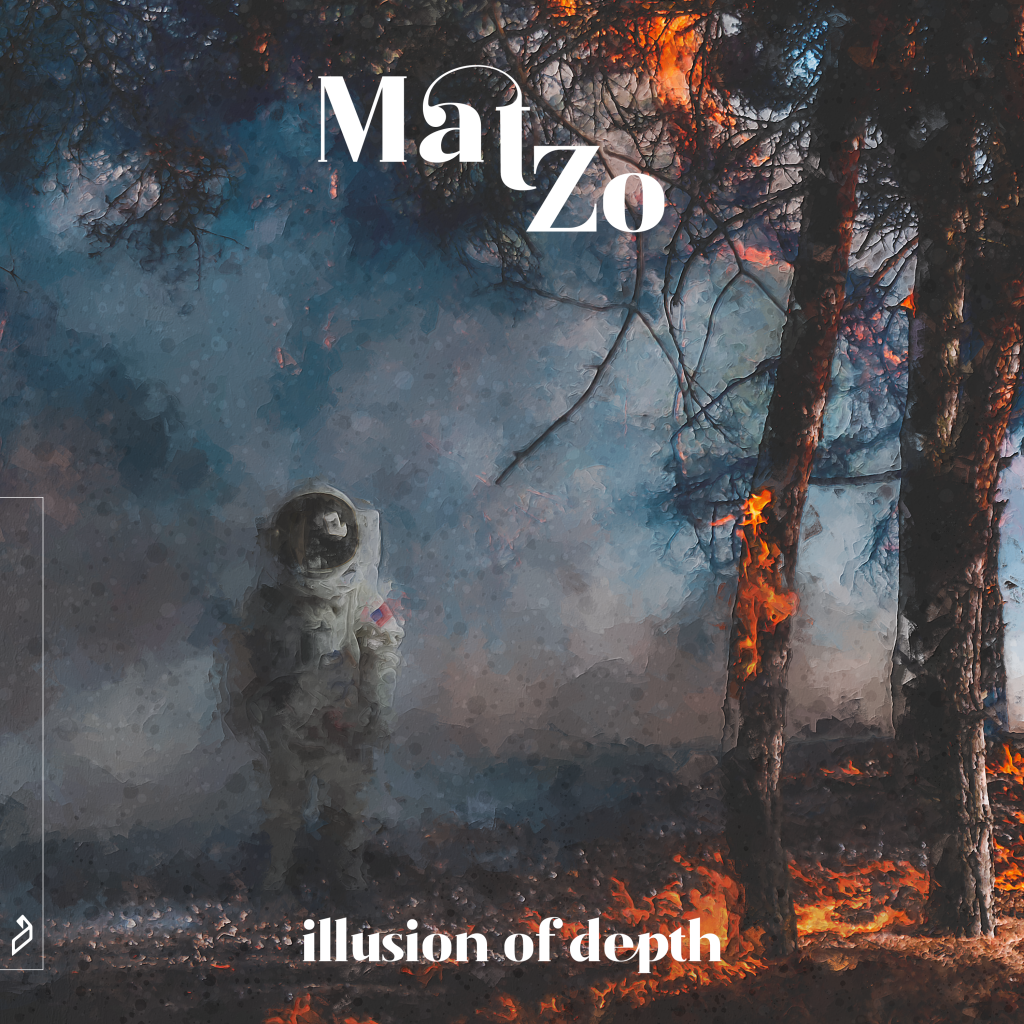 ---
Follow Mat Zo on Social Media:
Website | Facebook | Twitter | Instagram | SoundCloud | YouTube | Twitch