Dezza, Matt Fax, and PRAANA have taken on the curation duties for the second volume of Colorize's compilation series Colorscapes.
---
Since first launching as a sublabel in the Enhanced Music family, Colorize has become a welcome home for artists in the realm of progressive, deep, and melodic house. Over the years they've showcased a number of quality artists, but the label took it to the next level last year with the debut edition of the Colorscapes mix compilation series.
Now, just a year after the first volume that swept listeners off their feet, Colorize has unveiled the second volume of Colorscapes that is brimming with 50 tracks spread across three mixes from PRAANA, Dezza, and Matt Fax. Each mix doesn't just showcase the prowess that each artist has in the studio, it also puts their abilities as tastemakers on full display as well with some truly stunning tunes.
Kicking off the second volume of Colorscapes is a mix from PRAANA with "Ocean Of Loving Awareness" marking the intro as listeners set off into a bliss-infused journey in the progressive realm. Their mix carries on to include tracks from artists like Tommy Baynen, Klur, and Sound Quelle & Max Wexem among others across its runtime to create quite the sensual journey.
For the second mix, Dezza steps up to the plate and knocks one out of the park as he curates 14 immersive tunes to keep your mind occupied. Whether it's the sounds from Jackarta's "Hang Loose," Axis' "When The Night Falls," or Deeparture's "Ignition," each carefully placed track will have anyone who listens ascending to the clouds. Of course, Dezza has added a number of his own stunners as well, including "Settle" with Lauren L'aimant, "Close Your Eyes," and "Avenoir" that are well worth the listen.
Last, but certainly not least, is Matt Fax who flexes his creative muscle with a mix that is awe-inspiring and will invigorate the soul of listeners within moments. He carries Colorscapes to the finish line with his own originals such as "Atlas" and "Lyra," along with remixes of "Set Your Sails" and "Fallen" from OCULA and PROFF respectively. Estiva's "Rush Hour" is another fantastic addition to this mix that is oozing with emotion.
In all, Colorscapes Volume Two is a must-listen for anyone who loves the sound of progressive and melodic house music. Listen to the compilation on Spotify or your preferred platform, and let us know which mix you loved the most in the comments!
Stream Colorscapes Volume Two on Spotify:
---
Colorscapes Volume 2 – Tracklist:
PRAANA – Mix 1
PRAANA & Ram Dass – Ocean Of Loving Awareness (Intro)
Murtagh – Saturn (with Ram Dass) (Mixed)
Klur – Odysée (Mixed)
LEVV & Sj & Audrey Assad – Oceans (Where Feet May Fail) (Mixed)
Tommy Baynen – Tree Of Life (Mixed)
Murtagh, PRAANA – Sunbeam Asylum (PRAANA Mashup Mixed)
Bandēs – Light Years (with Ram Dass) (Mixed)
PRAANA – Samadhi (Mixed)
PRAANA & LEVV – I Am (Loving Awareness Mix) (Mixed)
Solanca – Feels Like Home (with Ram Dass) (Mixed)
Heard Right & OAI – Oceans (with Ram Dass) (Mixed)
Klur – Summit (Mixed)
Alex Breitling – Division (Instrumental Mix) (Mixed)
Sound Quelle & Max Wexem – Kinkajou (with Ram Dass) (Mixed)
djimboh – Undertow (Mixed)
PRAANA – Sun Sparks (Mixed)
Che-Yung – Rainy Sleep (with Ram Dass) (Mixed)
King & Early feat. Lauren L'aimant – Begin Again (with Ram Dass) (Mixed)
Tygris – Dark Sun (with Ram Dass) (Mixed)
PRAANA – Mojave (Boxer Remix) (Mixed)
PRAANA & Ram Dass – Ocean Of Loving Awareness (Outro)
Dezza – Mix 2
Jackarta – Hang Loose (Mixed)
Trilucid & Esque – Illuminant (Mixed)
Dezza & Lauren L'aimant – Settle (Mixed)
djimboh – Be Brave (Mixed)
ANUQRAM & Eugene Becker – Lavaredo (Mixed)
Morgin Madison & Meeting Molly – Step By Step (Mixed)
Axis – When The Night Falls (Mixed)
Cabriolet Paris – Cloudwalker (Klur Remix) (Mixed)
Deeparture – Ignition (Mixed)
Tommy Baynen – Bird Song (Mixed)
Dezza – Close Your Eyes (Mixed)
Dezza – Avenoir (Mixed)
Dezza & EMME – Getaway (djimboh Remix) (Mixed)
Dezza – Cosmos (Bryn Liedl Remix) (Mixed)
Matt Fax – Mix 3
Matt Fax feat. RBBTS – Set Your Sails (OCULA Remix) (Mixed)
Avoure – Pangea (Mixed)
Estiva & Diana Miro – All Of Me (Mixed)
Matt Fax – Atlas (Mixed)
Estiva – Rush Hour (Mixed)
Boxer feat. Kate Walsh – Feels (Mixed)
Matt Fax – Shuttle (Mixed)
Matt Fax – Lyra (Mixed)
Matt Fax – Fallen (PROFF Remix) (Mixed)
Matt Fax & Sound Quelle – Sunburst (Mixed)
Trilucid – Glimmer In The Dark (Mixed)
Bandēs – Borealis (Mixed)
Fløa & OAI – You Are (Mixed)
Matt Fax & Viiq – Run Away (Mixed)
Just Her – All We Have Is Now (Mixed)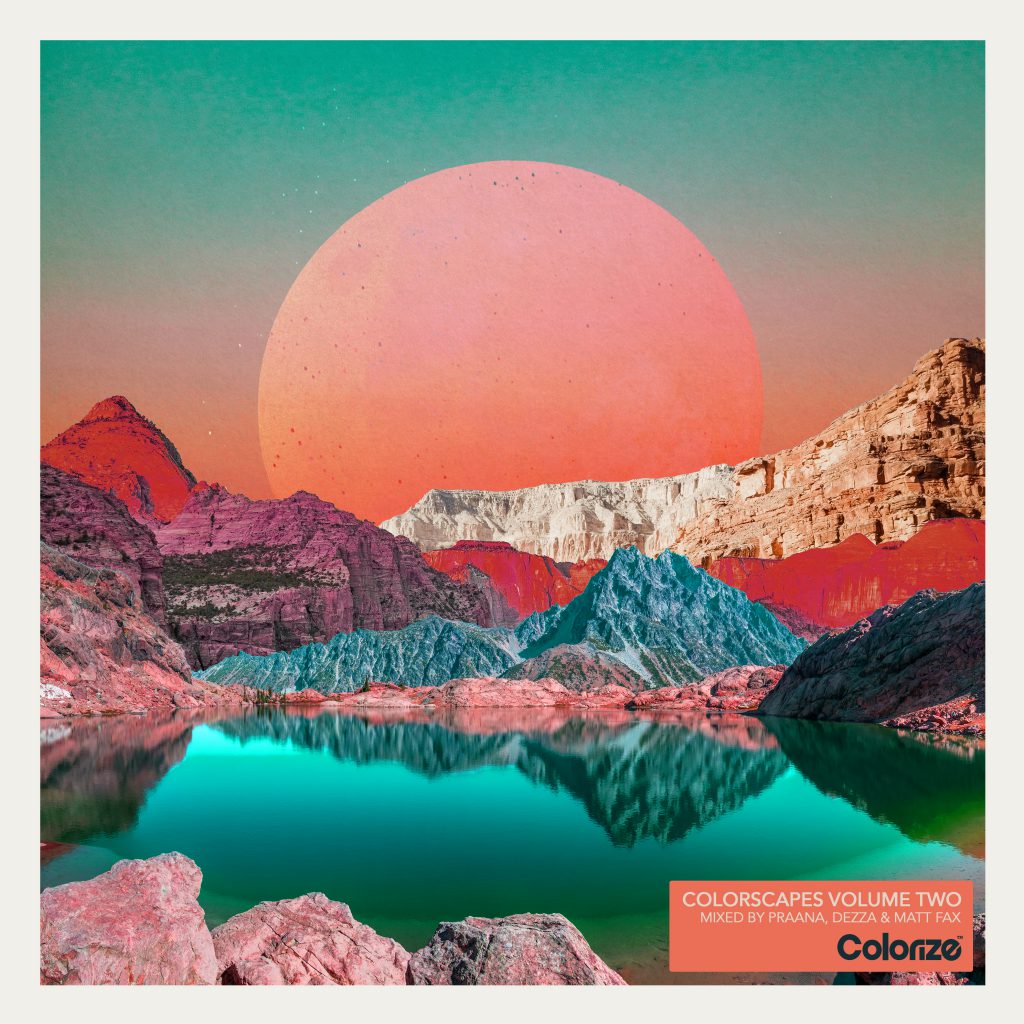 ---
Follow Colorize on Social Media:
Website | Facebook | Twitter | Instagram | SoundCloud | YouTube