Walker & Royce and VNSSA look to Chris Lorenzo, Black V Neck, Luke Andy, Eric Mark, and Worthy for new cuts of their hit track "Word."
---
There's some serious magic that happens when dynamic house duo Walker & Royce join forces with the brilliant mind of VNSSA in the studio, and their releases last year proved that in full. While many might fixate on their track "Rave Grave," it was "Word" that truly captivated souls in the beginning months of 2019 with its hypnotic beat and vocal hook.
Now, the day has finally come for some official remixes to breathe new life into the track that tech house lovers continue to dance to still today, and the artists they've selected are absolutely prime. Kicking off the remixes of "Word" is a cut from Chris Lorenzo that brings a groovier bassline and a unique twist on the vocals making it a perfect vibe for afterparties. Black V Neck takes a similar route by reworking the vocals and throwing down a fresh beat that you simply can't help but shake your booty to on the dancefloor.
The remix that truly turns the track upside down actually comes from VNSSA and Eric Mark, who twist the track and take it in a DnB direction that makes for quite an unexpected surprise. Kicking up the energy of the track a notch, it's a perfect addition for those peak time playlists when minds begin to unravel and the world begins to spin.
The final two remixes come from artists that have graced Dirtybird in different capacities with newcomer Luke Andy and legendary artist Worthy putting their touch on the track. Worthy's cut of "Word" will cause any dancefloor to stir as he commands with a dominating bassline that's any shuffler's dream. On the flip side, Luke Andy layers in chopped vocals over a beat that's absolutely booming to make the track even larger than life than before.
Listen to the remixes of "Word" on Spotify below, grab a copy or stream on on your favorite platform, and let us know which take on the track you love the most!
Stream Walker & Royce, VNSSA – "Word" (Remixes) on Spotify:
---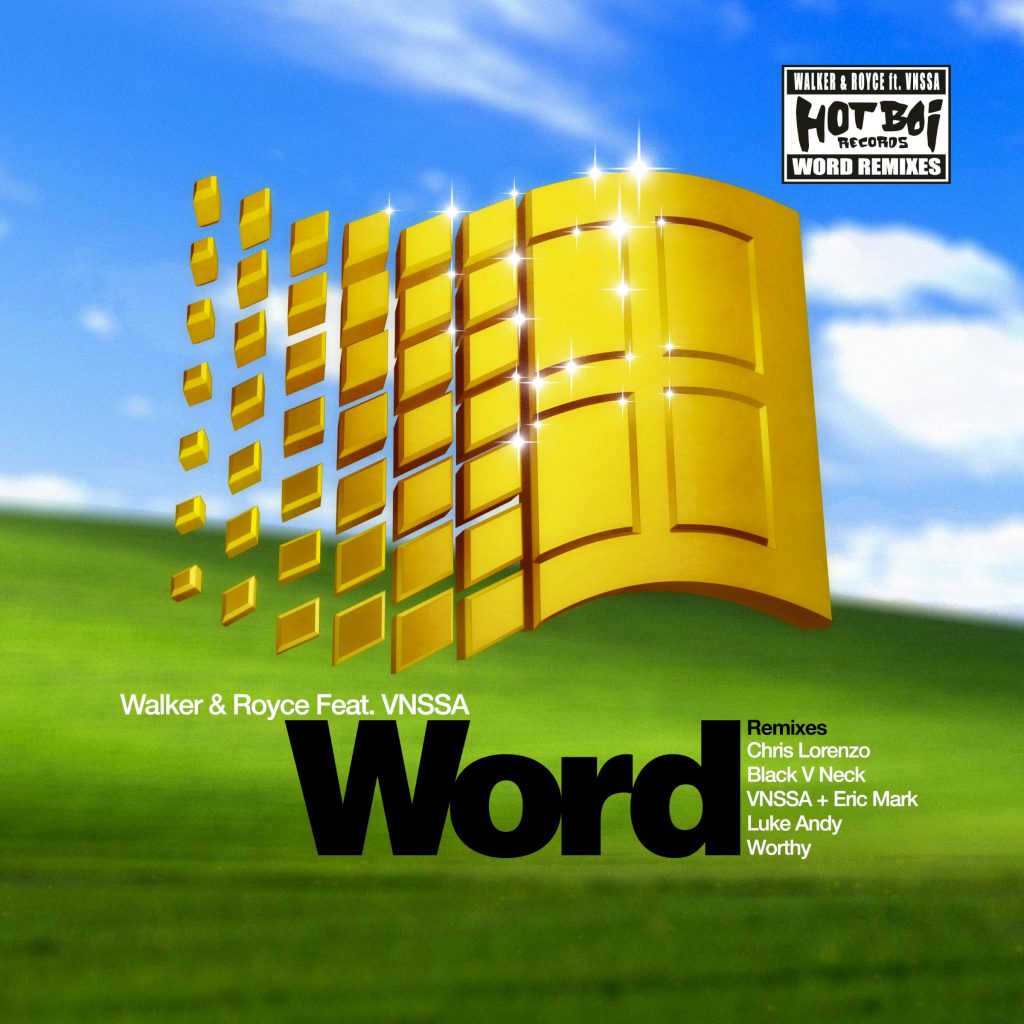 ---
Connect with Walker & Royce on Social Media:
Facebook | Twitter | Instagram | SoundCloud
Connect with VNSSA on Social Media:
Website | Facebook | Twitter | Instagram | SoundCloud