Black V Neck returns to Dirtybird Records strapped with Bounce Music, a two-track EP that gets us off the couch and busting a move!
---
Black V Neck and Dirtybird Records. A relationship forged with the release of Mouth Music back in 2019. This EP had us all wound up and whacky as we celebrated the newest members of the Dirtybird family. With the passing of time, the duo has become one of the most anticipated acts to grace the flock, tapping into their Miami roots with a little bit of Latin edge while serving up freaky fun tech house flavor. Now, the next chapter in their journey has been revealed, and it sees the boys turning up the eclectic dial to the maximum level with Bounce Music!
The Bounce Music EP is infectious right from the very first beat on the title track. With the lyrics playfully echoing back and forth in a game of auditory tag, the hips are inspired to twist and gyrate to the faithful rhythm. "Bounce Music" even finds a moment to flip its character upside down using the halfway point as a platform for trippy uplift. With one swift and hypnotizing gear shift Black V Neck pulls away at the bassline kick and focuses on the top end synth details before dropping us back into the party, head first. This track is funky fresh and incredibly effervescent, bubbling over with summertime energy.
The B-side, dubbed "What She Wants" takes our quirky experience to the next level and I am LIVING for it. It makes me want to dance with a whole lot of sassy attitude as I wear my stank face with pride. The best part of this track is the Dirtybird inspired bleeps and blips, and what I have come to desire from the artist's repping the brand. It always makes me feel like I have been lured into a carnival of the colorfully insane. This is the place that my people gather to let their freak flags fly and this unhinged experience runs deep within the character of "What She Wants."
Bounce Music is out now so listen below and then head on over to purchase or stream on your favorite music platform. Let us know what you think about this EP in the comment section. Happy dancing my friends! 
Stream Black V Neck – Bounce Music on Spotify:
---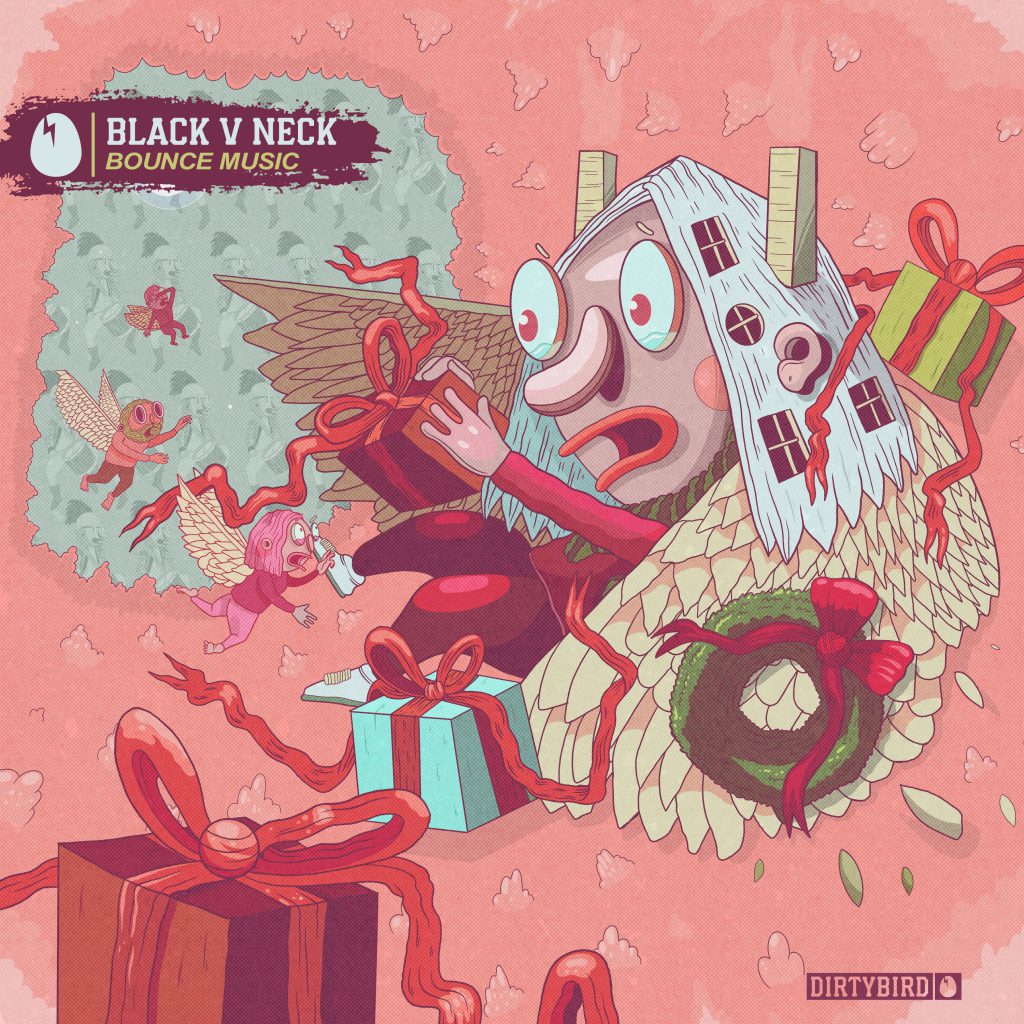 ---
Connect with Black V Neck on Social Media:
Website | Facebook | Twitter | Instagram | SoundCloud