Elliptical Sun Recordings 500 is filled to the brim with remixes from artists like Adrian Alexander, Sunny Lax, Vintage & Morelli, and more!
---
If you've been immersing yourself in the sounds of the trance and progressive realm then there's no doubt that you've come across a track or two from Elliptical Sun Recordings. Launching a decade ago, the label has carved out space in the scene with countless releases that have found their way to speakers around the world, further proving that they have their finger on the pulse of the progressive sound.
Now, after dominating with some impressive compilations, singles, and livestream sets on Twitch this year, the label is celebrating its 500th release in style with a flurry of remixes to lose yourself to on Elliptical Sun Recordings 500. Tapping into their roster of talent for the 11 remixes, each artist masterfully takes an original release from the label's lengthy discography to spin it in their own style and breathe new life into it.
Immediate standouts on the remix compilation include Sunny Lax with his take on "In My Soul," Vintage & Morelli's rework of "Show Me Love," and Adrian Alexander's take on "Mystery" that will simply move you. Of course, the label also shines a spotlight on their rising talent as well with Paul Arcane touching up "Chromatic," Co.Fi putting his spin on "Closer To You," and Apollo Nash twisting "Samoa" to leave listeners breathless as well.
While each track might be available for listening on its own, Elliptical Sun Recordings 500 is a compilation best-listened to from start to finish. And who better to take the reins on the mixing duties than their own frontman Adrian Alexander! So strap in for a journey that marries old with new and will surely fill you with those ethereal, uplifting emotions that we all could use right now during these trying times.
Listen to Elliptical Sun Recordings 500 on Spotify below, download or stream the full release on your favorite platform, and let us know which tune you've vibed with the most from Elliptical Sun over the years!
Stream Elliptical Sun Recordings 500 on Spotify:
---
Elliptical Sun Recordings 500 – Tracklist:
Airo, Robert B – The Distant (Tim Iron & Michael Mashkov Remix)
Emerge, Sally Oh – Closer To You (Co.Fi Remix)
Adrian Alexander, 5ALVO – Chromatic (Paul Arcane Remix)
Jeff Ozmits – Show Me Love (Vintage & Morelli Remix)
Adrian Alexander – Light The Fire (Nay Jay Remix)
Quizzow – Era Of Tomorrow (Nourey Remix)
Adrian Alexander, The Antipodes – Oxygen (Nikhil Prakash Remix)
Adrian Alexander, Paul Arcane – In My Soul (Sunny Lax Remix)
East & Atlas – Samoa (Apollo Nash Remix)
Aressa, Amanda Darling – Mystery (Adrian Alexander Remix)
Thomas Mengel – Navitas (Jorza Remix)
Adrian Alexander – Elliptical Sun Recordings 500 – Continuous Mix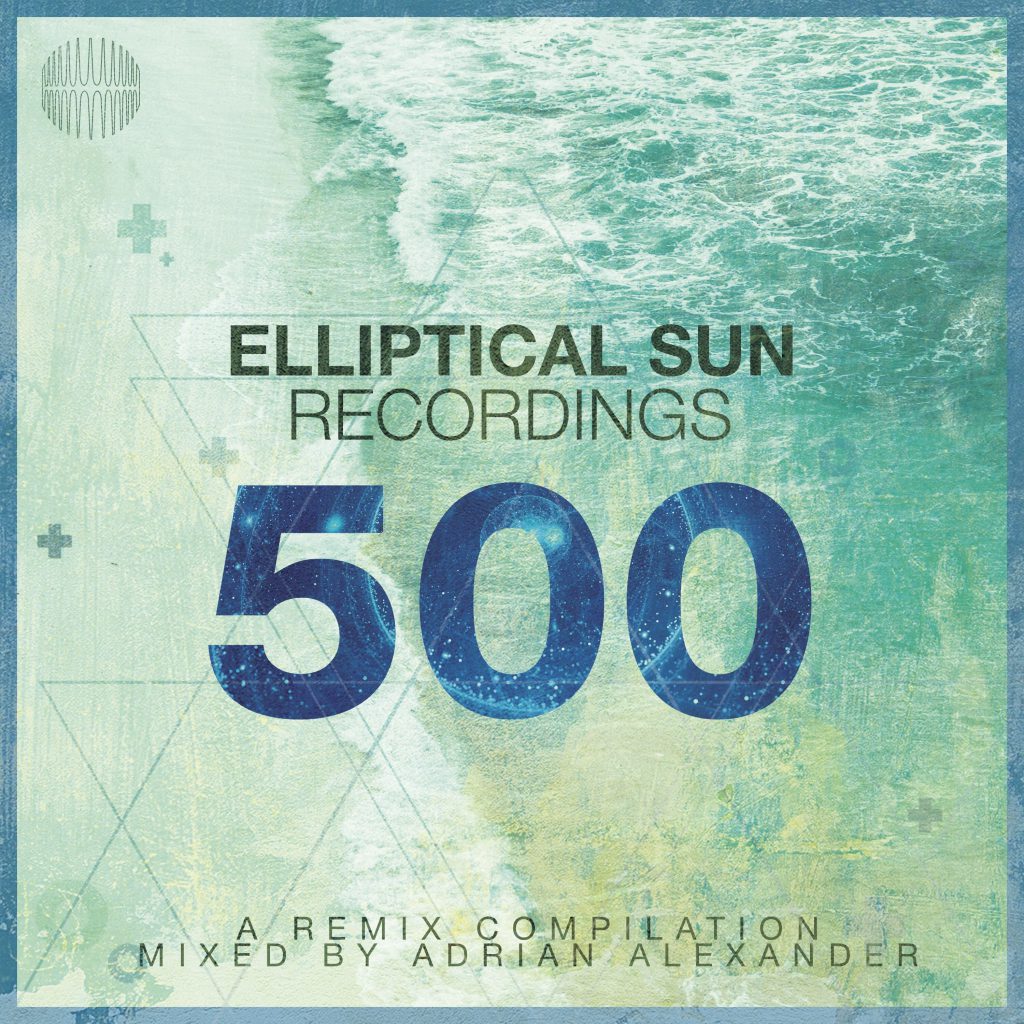 ---
Follow Elliptical Sun Recordings on Social Media:
Website | Facebook | Twitter | Instagram | SoundCloud | YouTube | Twitch