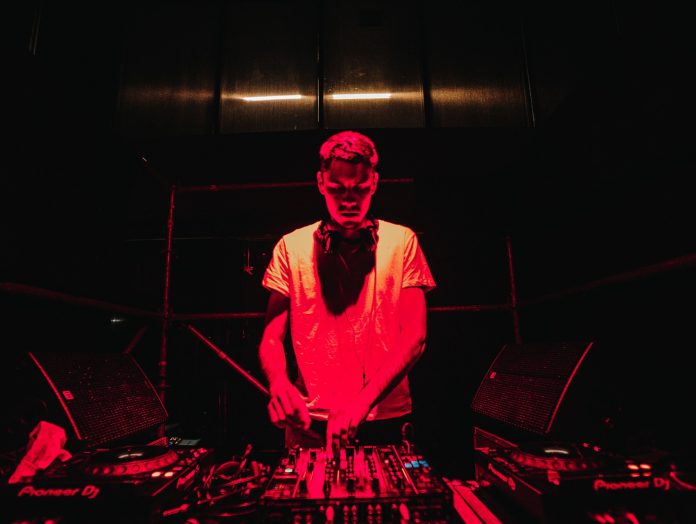 If you're on the hunt for a mix to lift your spirits and get you into a better mindset then this one from Paul Arcane will surely help guide you!
---
There's no doubt that the start of this new decade has been filled with twists and turns, but something that has held true throughout the madness is the perseverance of artists in the dance music scene to keep spirits high in the face of uncertainty. While some have been working tirelessly in the studio or streamed live on platforms like Twitch, others have spun fantastic mixes. Now, Paul Arcane has delivered his own mix to help kick off the summer season and uplift the community.
Hailing from Chile, Paul Arcane has been on quite the journey in the trance realm to get to where he is today. Facing adversity early on due to a lack of a trance scene in his hometown, he pressed on by producing tunes that sweep listeners off their feet. Catching the ear of labels like Elliptical Sun Recordings and Enhanced Progressive along with artists like Above & Beyond, it became clear early on that he's an artist that should be paid attention to.
Knowing that the world needs uplifting beats now more than ever, he's gifted us with an hour-long mix that will immediately wash away worries and take listeners to a bliss-like state. Featuring tracks from artists like Julian Gray, Matt Fax, ALPHA 9, and DubVision, as well as a number of his own fantastic originals like "Save Me" with Aerotek, "Bloom," and "Rise," it will refresh and reenergize your soul in no time at all.
Take a listen to this special mix on our SoundCloud, stay tuned for more releases and livestreams that are soon to come, and let us know where you're tuning in from in the comments below!
---
Stream EDMID Summer Sessions 2020 || Paul Arcane on SoundCloud:
---
"I'm bringing you a 1-hour mix featuring my favorite tracks of the moment and some of my latest releases. I hope the music uplifts your spirits and helps get you through these tough times."
---
Tracklist:
Julian Gray & Zashanell – Static
Matt Fax ft. LEVV – Always You
Paul Arcane – Rise
Pierce Fulton – Esplanade
Paul Arcane – Bloom
ALPHA 9 – All That I Can
Steve Brian & Tabasco Bob – Astral Haven (Paul Arcane Remix)
Pete K – Take Me Now
Paul Arcane & Aerotek – Save Me
DubVision – Take My Mind
Quizzow – Xara
Alex Klingle – Colors Back (Paul Arcane Remix)
Jaytech – The Infinite
Paul Arcane & Quizzow – You
Leo Lauretti & Taygeto ft. Giovanna Bianchi – Find My Own
Adrian Alexander & Paul Arcane – In My Soul (Sunny Lax Remix)
---
Follow Paul Arcane on Social Media:
Website | Facebook | Twitter | Instagram | SoundCloud | YouTube | Twitch