The fourth Elliptical Sun Music compilation is packed full of 25 tunes across two discs that are perfectly mixed by Adrian Alexander.
---
When it comes to progressive sounds Elliptical Sun Recordings is a label that shouldn't be strange to those who are looking for quality beats. Home to dozens of chart-topping artists, the label has provided a platform to some of the most inventive and creative names in the scene. And what better way to showcase these fantastic releases than by delivering a fresh edition of their Elliptical Sun Music compilation.
Taking on the mixing duties for the fourth installment of Elliptical Sun Music is none other than Adrian Alexander, one of our picks for trance artists to watch out for this year. For this compilation, he's proven himself worthy by hand-selecting each of the 25 tracks on its two discs to create an exciting journey for listeners to embark on.
Upon listening to the release you'll run across some familiar names to the progressive trance world such as Chris Giuliano, Wynnwood, Paul Arcane, Jeff Ozmits, and Nikhil Prakash. Those artists and more shine brightly on this compilation as their unique productions are given the spotlight. Both discs on the compilation meld nicely together as the first is more of a progressive house vibe, while the second is a slightly faster progressive trance vibe.
While all of the artists featured on this compilation are unique in their one way, a few tracks on here really stood out.
Wynnwood's remix of the gorgeous track "Dream You" by Chris Giuliano caught our ear upon first listen. Nikhil Parkash absolutely outdid himself in "Momentum," and Co.Fi's "Down 'n' Around" is a super catchy tune as well. Additionally, Quizzow's "Reach Out" is a great Anjuna-style banger that you simply have to listen to, as well as the slamming remix by the incomparable Sunny Lax of Adrian Alexander & Paul Arcane's scorcher "In My Soul."
Each of these artists brings something new and exciting to this compilation to create an exhilarating venture into everything Elliptical Sun Recordings stand for. Listen to it on Spotify below or check it out on your favorite platform.
Stream Elliptical Sun Music 04 on Spotify:
---
Elliptical Sun Music 04 – Tracklist:
Disc One
Adrian Alexander – Preface
Lensa – Don't Leave
Tim Iron – Hypnotic
EDHI EDWARD – Warm In My Mind
Noequalgods – Emerald Stars
Chris Giuliano – Dream You (Wynnwood Remix)
Nick Hayes – Sounder
Lee Coulson – Controlled By Time
Tim Iron & Michael Mashkov – Coentrao
 Co.Fi – Down 'n' Around
Mind Of One – Pursuit
Leo Lauretti – Dust
Paul Arcane – Bloom
Disc Two
Adrian Alexander & Chris Giuliano – Lights Out (Intro Mix)
Paul Arcane & Quizzow – You
Elypsis – Adira
Quizzow – Reach Out
Nikhil Prakash & Adrian Alexander – Habanero
Leo Lauretti & Taygeto – Find My Own (Dub Mix)
Nourey – 77 Avenue
Nikhil Prakash – Momentum
Adrian Alexander – Free Yourself
Jeff Ozmits – Empyrean
Karanda & Zuubi – Odyssey
Adrian Alexander & Paul Arcane – In My Soul (Sunny Lax Remix)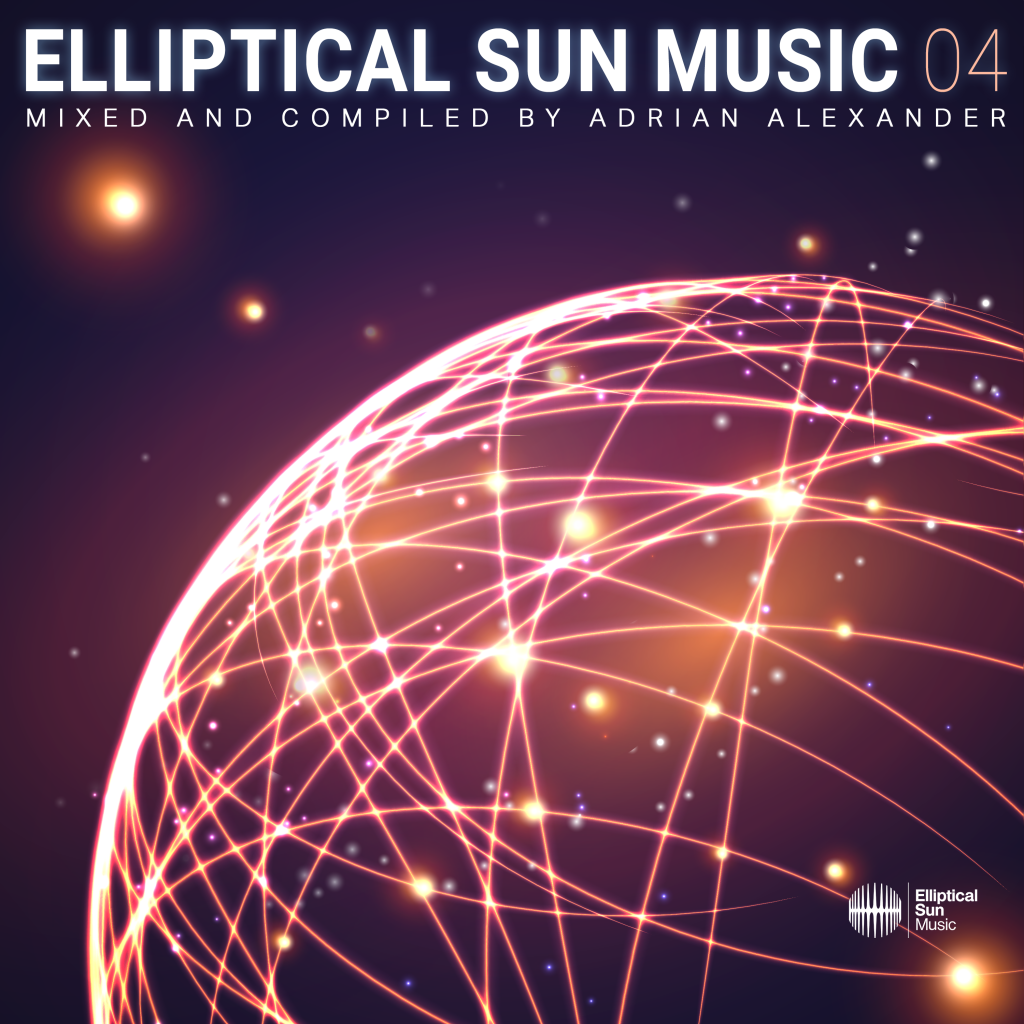 ---
Follow Elliptical Sun Recordings on Social Media:
Website | Facebook | Twitter | Instagram | SoundCloud | YouTube | Twitch
Follow Adrian Alexander on Social Media:
Facebook | Twitter | Instagram | SoundCloud | Spotify | Twitch