Habstrakt brings together an A-list group for the remix package of "Show Me," including producers like Cookie Monsta, Bellecour, and more!
---
If there's one artist in a league of their own right now, it's Habstrakt. This electronic music veteran has been in the scene for more than a decade and has released everything from dubstep to bass house. In this time, he has made plenty of friends along the way who he has now enlisted for his Show Me (Remixes) package that features Cookie Monsta, Bellecour, LINK, TYNAN, and Corrupt (UK).
The original version of "Show Me" came out in April on Insomniac Records and puts Habstrakt's signature style of bass house on full display. What makes these remixes so enjoyable is how each producer put their own spin on the track. It starts off with the gritty and bass-heavy VIP treatment from the maestro himself. While it still follows the same flow of the original, Habstrakt switched out the original synths for a driving bassline that would do fantastic at the club or a festival.
Upping the energy even further is LINK with their old-school, turbocharged remix that will induce waves of nostalgia as you listen. Then Bellecour brings sophisticated flair to tune as they unleash their distinctive smooth-rolling house style that will leave you dancing up a storm in your living room. Cookie Monsta's remix wins the award for the remix that flipped the original on its head. The renowned dubstep producer transformed the original house song into a raging bass-heavy track that constantly morphs from one note to another for a truly spectacular listening experience.
Rounding out this genre-defying remix package is TYNAN and Corrupt (UK). TYNAN, who is known to produce crafty bass music, took his hand at providing a house remix for "Show Me" and the result is an engaging track that showcases his unique synths. The second drop of this specific remix is mind-blowing, so make sure you listen all the way through. Finally, Corrupt (UK) brings his UK bassline/garage bravado and whips up a whomping monster of a tune to close this remix package out. You have to check it out!
Remix packages like this one that Habstrakt got together, are truly stunning and provide listeners with variety to choose from. There's something for every dance music fan on this release. Listen to the Show Me (Remixes) on Spotify below, stream it on your favorite platform, and let us know which one is your favorite in the comments!
Stream Habstrakt – Show Me (Remixes) on Spotify:
---
---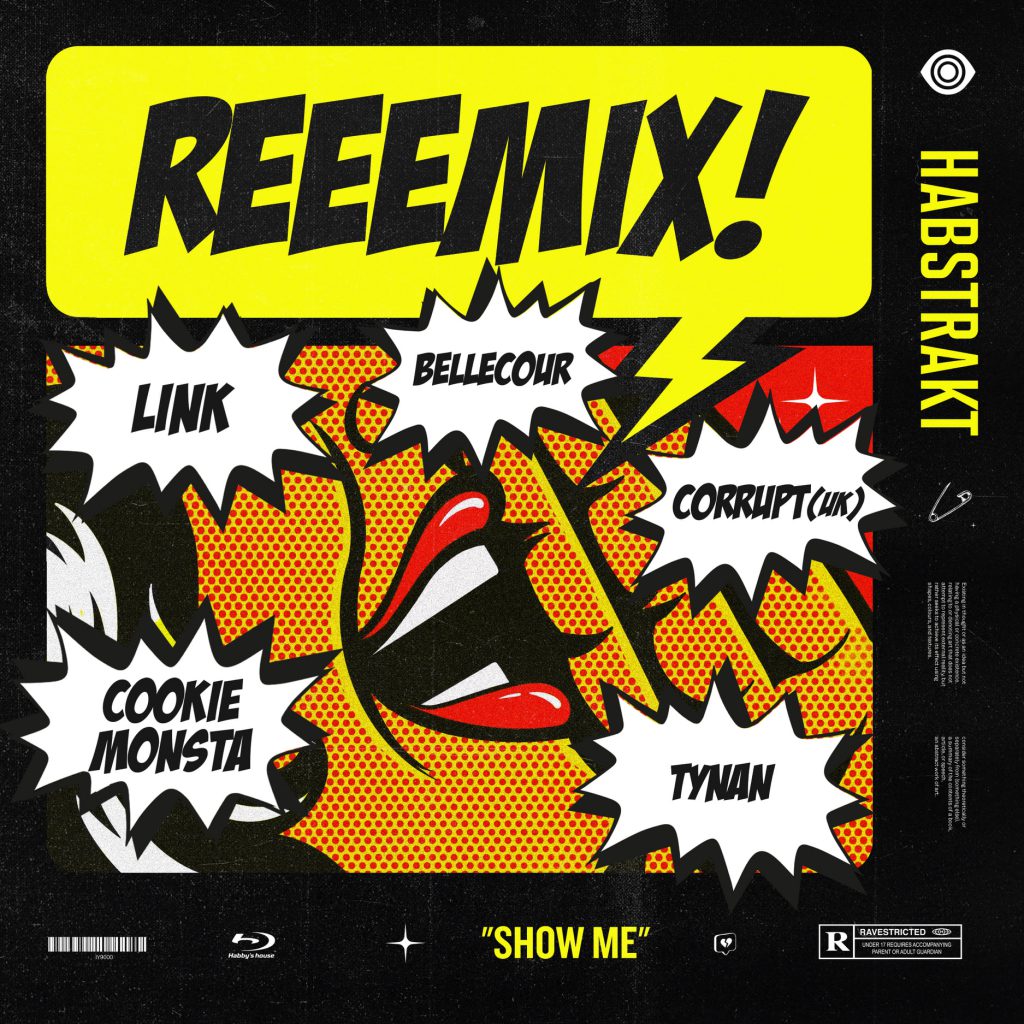 ---
Connect with Habstrakt on Social Media:
Facebook | Twitter | Instagram | SoundCloud