If you're looking to get your DJ career started the "DJ Strategy & Performing Like a Pro" course from The School of House will help.
---
Every fan of electronic music has dreamed of gracing the decks at the world's largest festivals at some point. There's plenty of resources available today to make those dreams a reality, and The School of House has some of the best in the industry. Specifically, DJ Strategy and Performing Like a Pro is an online course from The School of House taught by Sunnery James & Ryan Marciano.
If you have a basic understanding of technical DJ knowledge and a desire to get a successful career started, this class will undoubtedly help you reach your goals. Check out the preview of Sunnery James & Ryan Marciano's DJ Strategy & Performing Like a Pro course below and keep reading for our exclusive review!
Watch the Preview for The School Of House course on Facebook:
---
The beginning of the course makes one thing clear: technical DJ knowledge will not be taught here, but rather, strategies on finding music, perfecting performances, and growing a lasting DJ career. 
Sunnery James & Ryan Marciano often perform on the main stage of the world's largest electronic music events like Ultra Music Festival. While it would be amazing to learn DJing techniques from these legends, technical mixing instructions are widely available across YouTube. This course instead focuses on tips that simply can't be found anywhere else.
Before diving into the course material, several documentaries about the rich history of DJ Culture are presented. In order to fully appreciate the process of becoming a DJ, it's important to understand where it all came from. Movies like Pump Up The Volume and We Call It Techno offer an incredible look at the genre's history.
Once you have a basic understanding of DJing and your role in the scene, Sunnery and Ryan discuss how to find and organize music. 
All DJs are familiar with the constant challenge of finding new music and staying on top of trends. The course presents some of the best ways to find tunes and establish your sound with apps like Spotify and Shazam. They point out that anyone can download the Beatport Top 10 tracks, but the best DJs consistently find the effective lesser-known tunes.
The course also includes a workbook that follows along with the videos within the e-learning course. It includes additional resources like step-by-step instructions on how to consistently find great music and some of the most common ways to organize your library into unique categories.
Sunnery James & Ryan Marciano also discuss professional concepts like preparing a set and establishing a brand identity.
Keep in mind that this course is for upcoming DJs that are eager to play shows and climb the ranks of the music industry. One of the crucial parts of this process is playing effective live shows in a variety of settings. The duo discusses the art of storytelling within a DJ set, playing in different time slots, and how to read the crowd and interact with an audience.
They also mention effective brand strategies from a marketing perspective. From wearing unique clothes on stage to selling artist merchandise online, several different strategies for growing your brand are presented.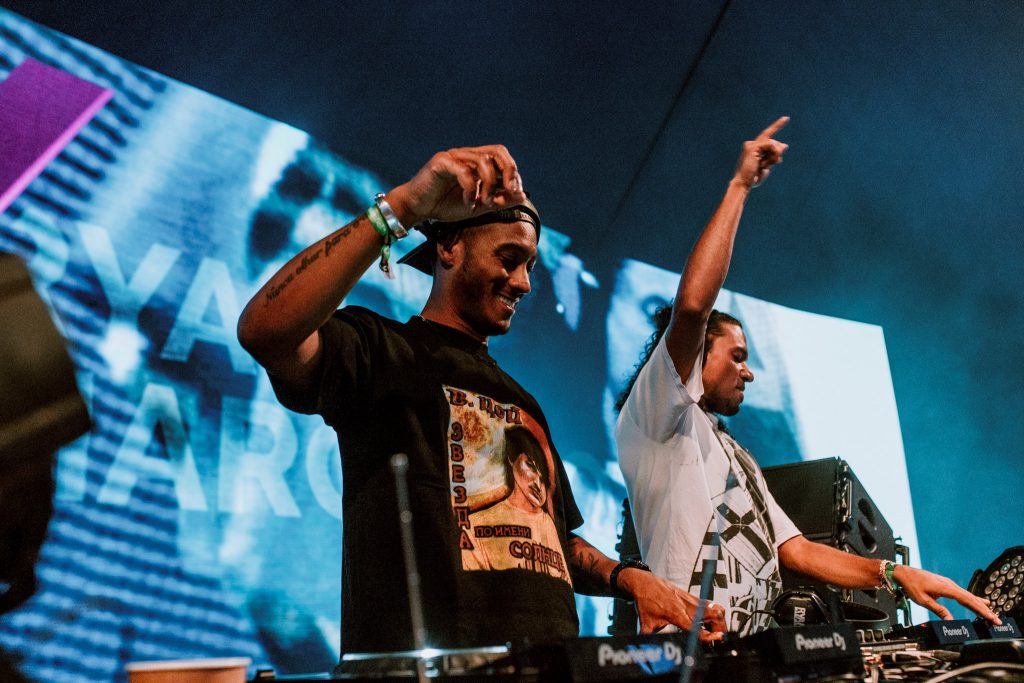 The course ends with the option to upload your first mix and completed workbook to The School of House for official certification. 
The last few steps of "DJ Strategy and Performing Like a Pro" include creating your own mix and recording your first live set. With instructions from Sunnery James & Ryan Marciano, anyone can take their DJ hobby and grow it into the potential for a thriving career.
The course even includes the option for one-on-one coaching for an extra fee. For DJs that are looking to take a massive step up in their careers, this course is an amazing option. The School of House also offers courses on how to get booked at festivals, producing in Ableton, and getting media attention and press coverage. There are tremendous resources here for driven musicians ready to invest in themselves.
While some technical DJ information would have been useful, "DJ Strategy and Performing Like a Pro" is a worthwhile investment for anyone looking to get professional advice on how to jumpstart a DJ career.
The strategies to find and organize music, play an effective set, and utilize artist branding are particularly useful. I also really enjoyed the recommended movies on background culture. It's clear that The School of House is full of some of the smartest and most passionate people in the electronic music scene, and this course particularly is a great choice for all aspiring DJs regardless of genre.
With informative videos, an engaging workbook, and the option for professional coaching, The School of House offers some seriously valuable resources for musicians around the world. They have offered state-of-the-art education for several years at their location in Amsterdam, and their newly released online courses are of similarly high quality. If you're looking to follow your dreams and become a successful DJ, "DJ Strategy and Performing Like a Pro" is for you.
---
Follow The School of House on Social Media: