This Juneteenth, we're celebrating the rich roots of house music and the Black DJs and producers who helped create it.
---
The past several weeks have been a rollercoaster for this country. Some of us are demonstrating in the streets, some of us are feverishly signing every petition in sight, and we are (hopefully) all actively doing our part to make the changes that are so long overdue in this country. Although not all of us are capable of physically protesting or donating, one thing we all can and should be doing is working to educate ourselves.
What many people don't know is that house music was birthed from disco and, like disco, was made predominately by Black, gay people, for Black, gay people. So, in celebration of both Juneteenth, which marks the day that the final remaining enslaved African Americans were freed in Texas, and Pride Month, we'll be diving into the rich culture of house music and the Black producers that helped to create it. From the DJs of Chicago to hip-hop's influence on the genre, the roots of house music span deeper than the white producers that have now claimed it as their own.
So, take a break from streaming Netflix and take some time to read on and teach yourself about the iconic producers that allowed house to flourish into the music we appreciate so much today. Also, make sure to check out our piece on the Black History of Bass Music as well!
---
Paradise Garage and Larry Levan
Although disco was dominating the underground scene in NYC far before John Travolta ever graced us all with his moves in Saturday Night Fever, it was not until the movie's release in 1977 that disco blew up. Prior to this, predominately Black, LGBTQ patrons flooded underground nightclubs where they were free to dance beneath the disco ball without fear of scrutiny.
Suddenly, everyone and their mother had caught the disco fever and partygoers of all races and sexual orientations were getting down to the same type of music on dancefloors across the country. Inspired by this, club organizer Michael Brody had an idea. He wanted to create a new type of nightclub where everyone could come together, united by their love of the music. Enter Paradise Garage.
Also known as "Gay-rage," the club welcomed people of all walks of life and set the precedent for night club culture today. The Garage had the biggest dancefloor and best Soundsystem in all of New York but perhaps most importantly, it had DJ Resident Larry Levan. Considered by many as one of the greatest DJs of all time, Levan was a perfectionist in all aspects. He was known for rearranging the speakers if the sound wasn't "just right" and manipulating audiences of up to 2000 people with his eclectic sets. His uncanny ability to read a crowd was unparalleled and patrons from all over flocked to the Garage nightly to experience it for themselves.
---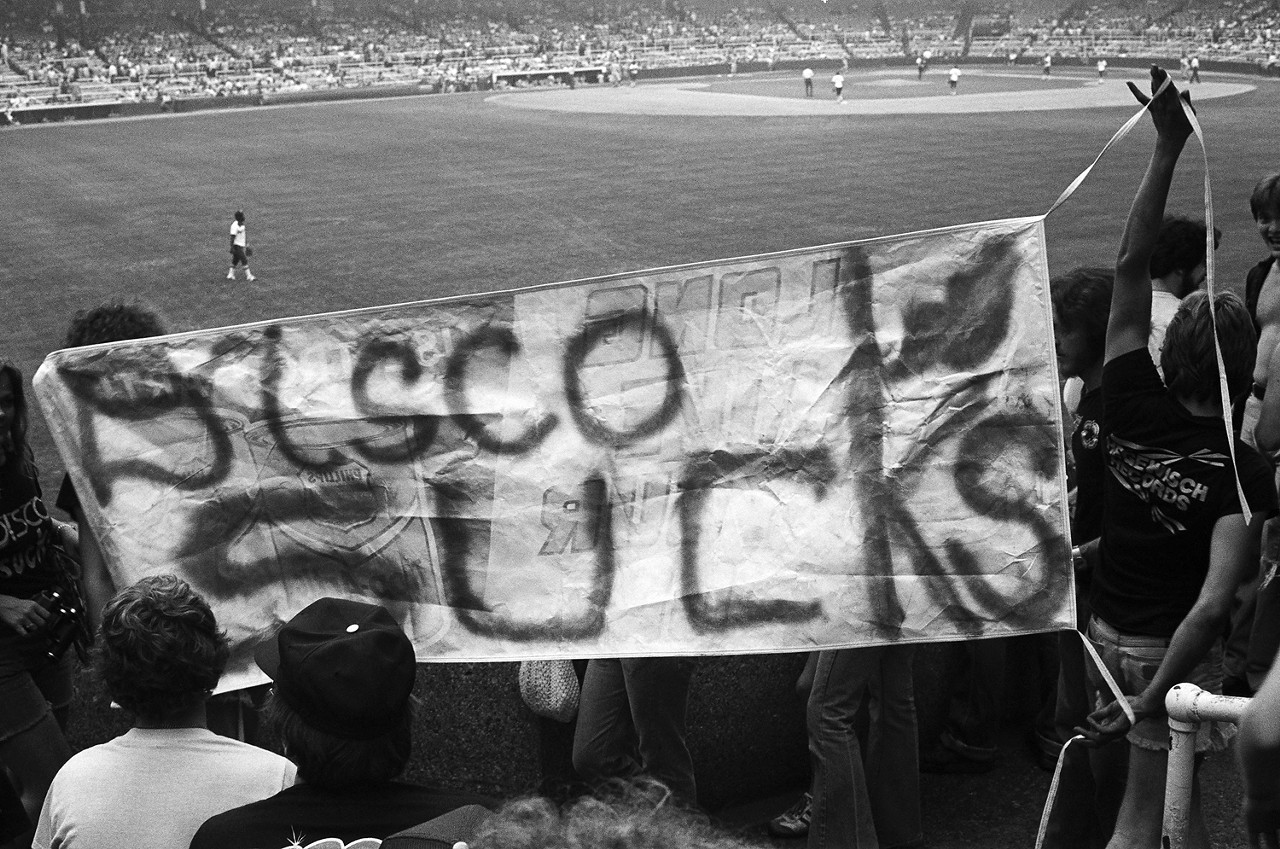 Disco is Dead: Or is it?
Shortly after disco's rise to popularity, the fad came to an abrupt halt. The Disco Demolition Rally of 1979, also known as Disco Demolition Night, was an event held at Comiskey Park during the second game of a doubleheader between the Chicago White Sox and the Detroit Tigers. Led by Steve Dahl, a very pissed-off disc jockey who'd lost his job after the radio station he worked for made the all-disco switch, the event attracted a large number of disco-hating attendees. Hundreds of records were blown up (some of which were disco records and some of which were just plain Black records), resulting in a riot and the White Sox forfeiting the game. It was also considered the "night disco died," except mere years later it was reborn… as house music.
While Larry Levan was tearing up the Paradise Garage in NY, the "Godfather of House" was bringing that same energy to Chicago's own underground club – the Warehouse. Club promoter and owner Robert Williams brought DJ Frankie Knuckles to the Warehouse in 1977, where he electrified the famously narrow space through 1982, at which point he opened up his own club called the Power Plant.
Similar to Levan, Knuckles' sets spanned across all genres, spinning everything from disco classics to Italo-disco to the occasional punk and rock tracks. Knuckles quickly made a name for himself in Chicago, as people and disc jockeys across the city would clamor to get their hands on the tracks played during his marathon sets. Although the Warehouse echoed New York's gay scene, it was not long before Frankie began drawing a larger, more mainstream (i.e. whiter and straighter) crowd to the Warehouse's doors.
People across Chicago began referring to the songs he spun as "house music," as the Warehouse was often the only place you could hear the type of music Frankie was spinning. And so, out of the ashes of disco, house music was born.
---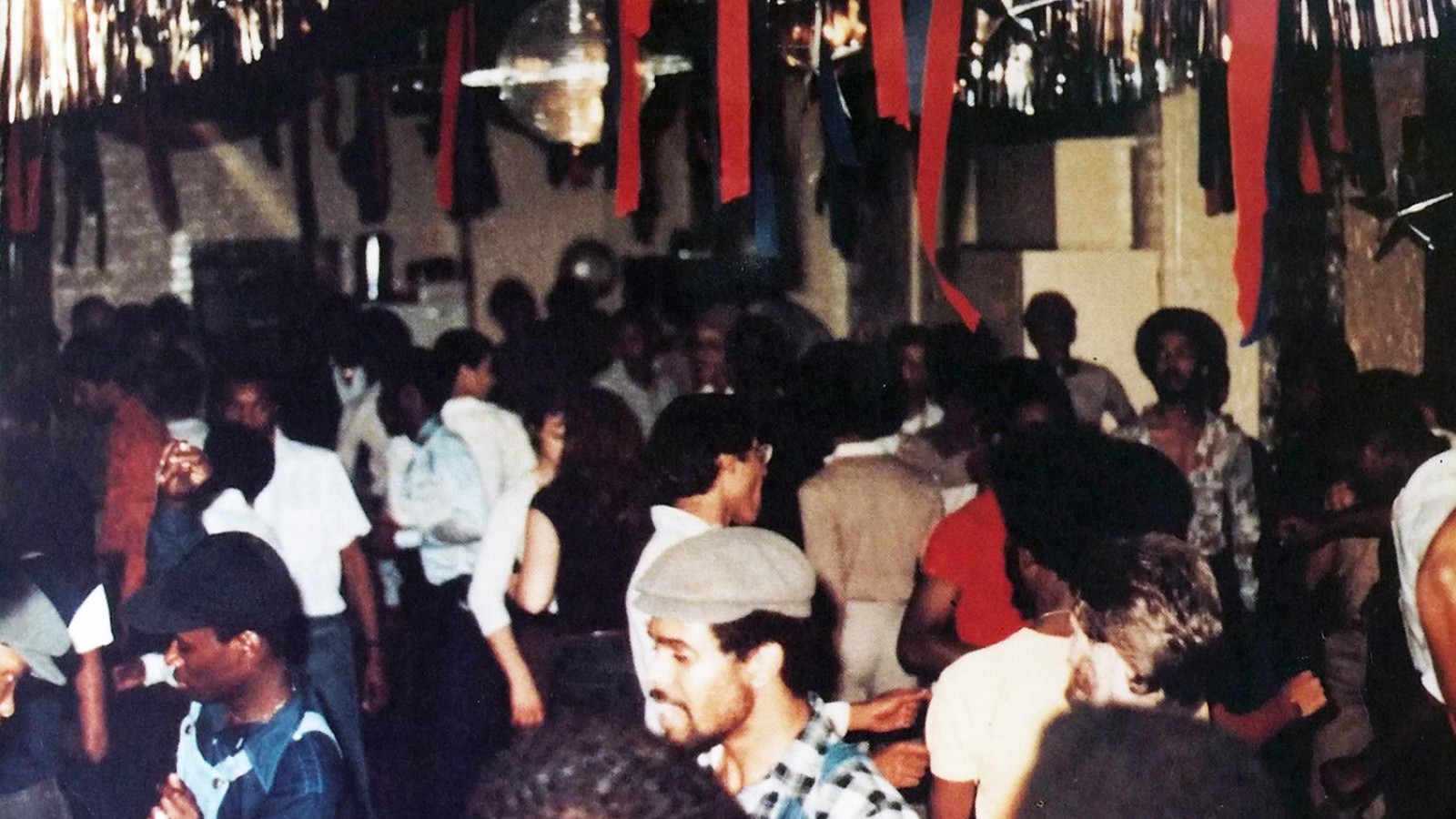 House Takes Over Chicago
While Knuckles dominated the Chicago club scene, the Hot Mix 5 were making a name for themselves on the radio. Comprised of Farley "Funkin" Keith (also known later as Farley "Jackmaster" Funk), Mickey "Mixin" Oliver, Ralphi Rosario, Kenny "Jammin" Jason, and Scott "Smokin" Silz, the Hot Mix 5 are considered the pioneers of radio mixes. Rather than allow a record to play out, they would chop up the tracks they played live on air, which were mostly comprised of whatever Knuckles was spinning at the Warehouse at the time, seamlessly transitioning between disco records and original house tracks they produced.
Throughout the 1980s, they helped popularize house in Chicago. A whopping million people would tune into their weekly Saturday night radio show on the now-defunct WBMX station. Their influence did not stop there, however, as their mixes were recorded on cassette tapes and shared around the world, introducing those outside of the city to this new genre.
Meanwhile, the house club scene continued to explode with the opening of the Music Box in 1983. Resident DJ Ron "Heart Attack" Hardy popularized the club, with his characteristically loud, thumping beats and sped-up music that began to separate house music from its classic disco roots. Jesse Saunders further established this move with the 1984 release of his iconic song "On And On," the first house track to be released on vinyl. "On And On" introduced people to a new, darker side of the music, solidifying it as a new genre entirely separate from its disco relative.
---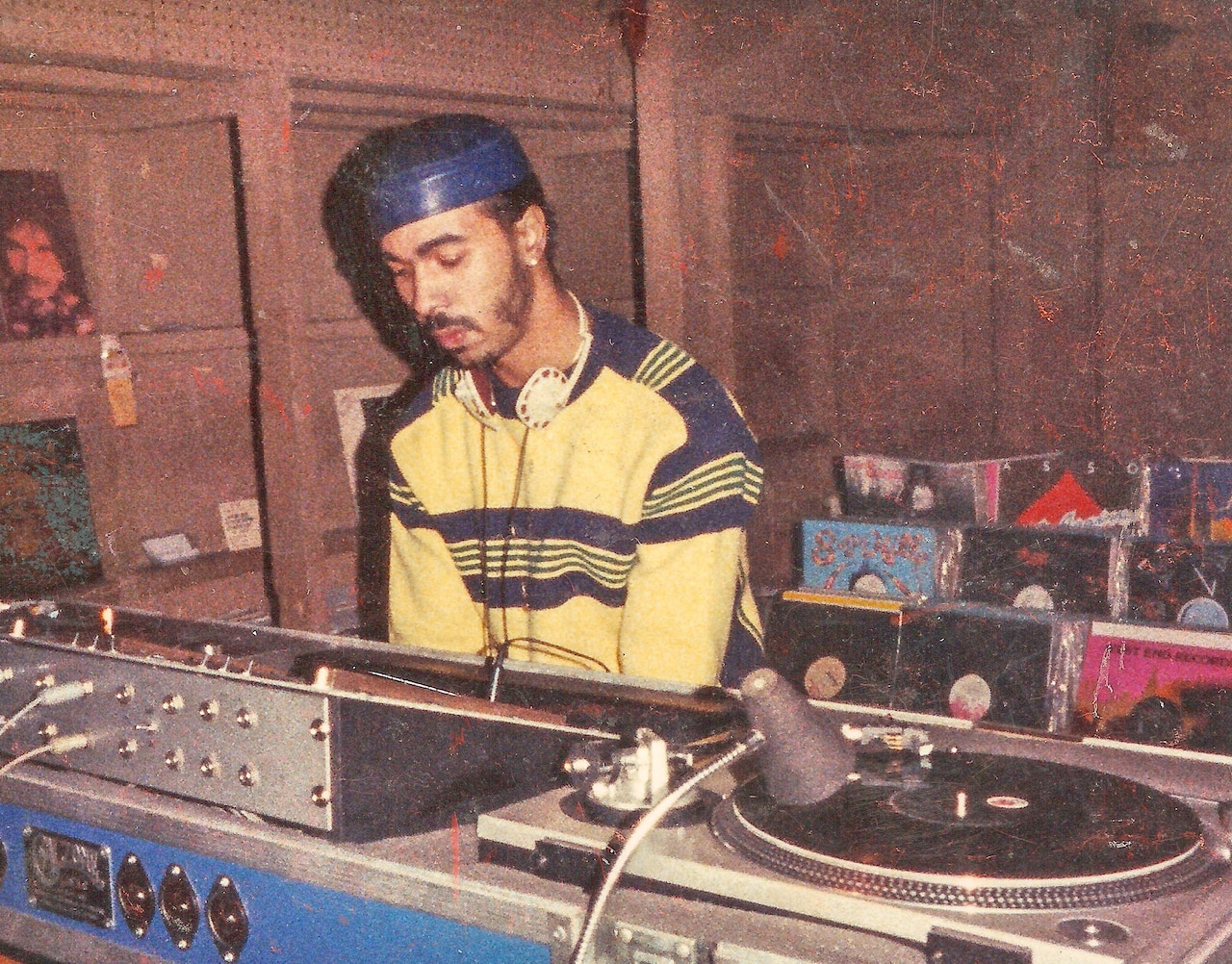 The Technology Boom
By 1985, if you could manage to get your hands on a drum machine, you wanted to produce. The house music of the time was characterized by sharp snare and kick drums, strong basslines, claps, and hi-hats. Specifically, the drum machine that drove most of the music that dominated the Chicago house scene was the TR-909, the successor to the 808 drum machine found mostly in hip-hop. Considered a commercial flop, the machine was abandoned in pawnshops across the city, where they were discovered by the predominately poor producers who then repurposed them to create that punchy house sound.
As this first wave of who we now refer to as "bedroom producers" experimented with new technology, house music continued to evolve. Whereas early house was characterized by hard-hitting drum machines played over cult classic disco tracks, house became increasingly sophisticated, implementing actual instruments and splitting into subgenres. Much of this was thanks to pioneers in the Chicago scene like DJ Pierre, who created the first acid house record with the TB-303, Larry Heard ("Can You Feel It"), and Marshall Jefferson ("Move Your Body").
---
International Love
Jefferson's 1986 "Move Your Body" was originally criticized for "not being a house track" since it was the first house record that utilized piano. So naturally, he then declared it the official "house music anthem." Well, his self-proclamation worked, because the record ended up putting an international spotlight on the genre. It didn't hurt that the track was self-referential: the lyrics drew explicit attention to house music. "Gotta have House, music, all night long; With that House, music, you can't go wrong. Give me that House, music, to set me free; Lost in the House, music, is where I wanna be."
Now, armed with its own sound and its own name, house music was able to expand beyond America. From the UK to Ibiza, clubs everywhere were spinning these Chicago house records. By the end of the 80s, house music had sparked not one, but two "Summers of Love" in the UK. Just like in Chicago, party goers of all races, sexual orientations, and classes were suddenly coming together for the first time, once again united by their love for the music.
By 1989, house was mainstream in the UK, as "acid parties," which were illegal parties where the DJs spun acid house music, became increasingly popular, later evolving into the raves of the 90s. By this time, British producers began putting their own spin on the house music genre, including English duo Shut Up and Dance, who are considered the pioneers of breakbeat hardcore and jungle. By taking hip-hop's breakbeats and using them to speed up the tempo of tracks, they created a new subgenre of house entirely. These uptempo breaks were combined with a classic house rhythm, separating house music of the UK from that of its Chicago grandfathers and laying the groundwork for Jungle and UK Garage.
---

On And On
As house music continued to surge into the 90s, it continued to build upon itself, evolving into the subgenres we now know and love. From the hardcore breakbeat stylings of Shut Up and Dance, DJ Goldie in London added chopped up samples and looping to create even harder, more uptempo music that eventually became known as drum and bass. The hardcore scene gave birth to jungle, which gave birth to jungle techno, which gave birth to even more genres like happy hardcore.
From ambient house to techno, none of the music we get down to today would exist without the Black DJs of Chicago and the culture made up of minorities that helped fuel it. From Madonna to Daft Punk, early house music's influence reaches nearly all genres. Without Frankie Knuckles or Larry Levan, there would be no Chris Lake or Fisher. Ron Hardy walked so David Guetta could run and there would certainly be no "Party Rock Anthem" by LMFAO without Marshall Jefferson's own house music anthem.
So the next time you're listening to one of your favorite house tracks, take some time to revisit the classics. Throw on "Your Love" by Jamie Principle and Frankie Knuckles or Jesse Saunders' "On And On" and take a moment to appreciate the sonic influence Black culture has had and continues to have on the house music scene. Education is key and what better way to thank those who gifted us with the music we love so much than by teaching ourselves more about where it all came from? Because ICYMI, house music is Black, gay, and here to stay!