Dynamic house and techno duo PAX stopped by to chat about their recent rework of Rui Da Silva's classic tune "Touch Me" and plenty more!
---
Since first breaking onto the scene back in 2015, Aaron Taylor and Charles Robinson, aka PAX, have been making waves with their releases and sets across Europe. The past two years have been even more explosive for the duo as they've picked up some massive momentum with releases on renowned labels including Farris Wheel, Abode, Sola, and REALM.
Even while the world continues to face a global pandemic in 2020, PAX have been hard at work by dropping tracks including "Remedy" and "To The Drum" that followed 2019's successes with the Pass The Bottle EP and smash tune "Snake." Now, for their most recent release, PAX turned back to the clock and looked to rework an iconic tune from Rui Da Silva, "Touch Me," and effectively bringing it up to speed with the current era.
Looking to gain some extra insight on the process of clearing the rework (trust us, it's never truly easy), how they've been keeping busy during the quarantine, and their rise in the scene, we sat down with PAX for a quality chat. Listen to their rework of "Touch Me" below and read on for the full conversation!
Stream PAX, Rui Da Silva – Touch Me on Spotify:
---
Hi Pax, thanks for taking the time to chat with us today. We hope you're both doing well right now during the pandemic. How have things been going for you guys over the past few months?
PAX: What's up guys? Yeah, we're doing good thanks. Obviously these are unprecedented times for the industry and the world alike, and it has been interesting seeing how different acts have approached it.
We personally have decided to keep as active and busy as possible with putting music out, whereas other have decided not to release anything until the clubs are back open. We understand that from the perspective there are no instant hype bookings to come off the back of a potential big release, but on the flip side, fans are consuming and engaging more than ever right now, and there is real opportunity to build your brand during this hiatus, as well as there is a danger to lose ground if you take time off.
Here in the US, we're beginning to see a small number of shows begin to happen again even as the coronavirus numbers continue to rise. What's happening in the scene across the pond in the UK? 
Well we don't even have restaurants and bars open yet, so we can't see club nights happening here for the foreseeable. Numbers will of course go up as testing capacity does, so hopefully all of the data we have will be acted upon as swiftly as possible so the industry can get back up and running
You guys have been on a tear over the past few years with some fantastic releases on labels like REALM, Farris Wheel, and Sola. What's your secret to making tunes that are floor fillers? Is there a certain mindset you put yourselves in when you're in the studio?
Thank you, and to be honest it's pretty habitual. Engineering wise there are rules and formulas we will follow for each production, but writing is very different. There are a lot of great producers out there who rely on loops and sample, but standout writers are far rarer. We personally think it's something you can either do or can't. The mindset is always aiming to be better than your last work.
Your most recent tune is a rework of Rui Da Silva's "Touch Me" that's out now on Danny Howard's Nothing Else Matters imprint. What was the production process like on this, did it differ from when you're starting from scratch?
It literally started out as us wanting to make a version of one of our all time favourite classic house records that would work in our own sets. The process was heavily focused around respecting the original and not bastardising it. However it was more difficult than starting from scratch in some regards because not only did we do the re-sing, but we also had to painstakingly recreate some of the elements from the original as we didn't have any parts to work with.
We heard the track itself was years in the making, especially since it was a rework. What sort of hurdles did you face when clearing the original samples? 
To answer that question would take two more years. [Laughs] To be honest for us it was more maintaining that desire and tunnel vision we had, and it never wavered for us or any of the team as we all believed so much in the record. We were never giving up. The obstacles in clearances were all handled brilliantly by Danny and his team. And believe us when we say an unfathomable amount of work went into making this record a reality, and we don't think us or Danny will ever experience anything like it again.
Having taken the stage everywhere from Ibiza and Lithuania to Malta and the UK, where has been your favorite place to perform so far?
So many amazing shows and incredible memories, so it really is hard to choose a favourite. The ABODE on the Rock festival does stand out though because all of our family and friends come and it just has that magic that's hard to articulate. We're pretty sure we would have been listing some of the big US shows we had as well by now if it wasn't for the lockdown stopping us getting out to you. We were really looking forward to Splash House and Bang Bang for example.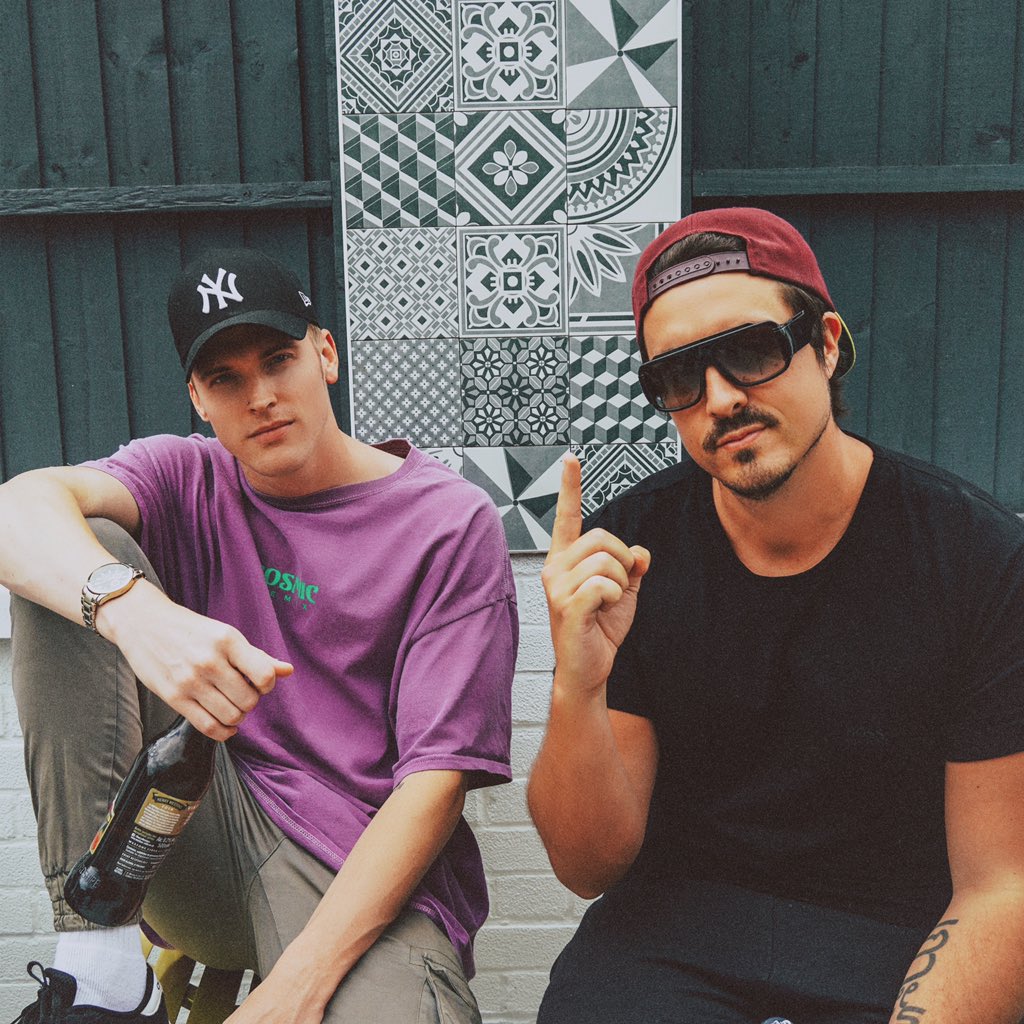 What has been the biggest struggle you've faced so far in your careers?
So when we first came onto the scene we didn't know a single DJ, label owner, manager, agent, literally not one industry head. And you soon begin to realise that nepotism is rife, which is par for the course in a lot of industries, but it sure does make things harder. We see up and coming acts feeling despondent all the time when they witness other acts with fewer boxes ticked get all the breaks, but to them we say just keep doing your thing. Some paths are more winding but they get to the same place, and trust us when we say that sense of accomplishment isn't something that can be given to you.
In the same vein, if you could give other artists who are currently trying to make their break in the scene one piece of advice, what would it be?
Massive cliche but it's so true, and it's just don't stop. How bad do you want it? We've seen so many acts come and go since we came into this industry and they all thought they wanted it, but they didn't. Not really. When we tell people we spent three years in the studio, every single day for zero money, before we even attempted to break into this industry, they either can't believe it or think we're exaggerating.
If you're truly passionate, and if you truly want it, it will be reflected in your dedication and persistence. Are you going to throw the towel in when every track you send your favourite labels either doesn't get listened to or gets rejected year after year? Or are you going to dedicate to getting better and never quitting?
Finally, with half of the year nearly over, where do you hope to take PAX in the remainder of 2020 and beyond?
Just out of the house would be nice at this point. [Laughs] Gig wise, who knows? We'd love to play a run of shows before the year is up, but what we can control is studio time and we've got some absolute fire to put out before the year is up.
---
Follow PAX on Social Media:
Facebook | Twitter | Instagram | SoundCloud