Astronomar opens up and gives us a look at how he produced "Hot Shit," what his music discovery process is like, and more!
---
If you're a house music lover who also doubles up as a space cadet then there's no doubt that Astronomar is an artist who should be on your radar. Rising through the ranks like a rocket blasting off to the heavens, he's become renowned for infectious beats and sets that will make your body move in ways you didn't think were possible.
He's recently graced labels like Country Club Disco, Holy Molé!, and Psycho Disco while also curating a roster of talent on his own imprint, Main Course. Just last year he also touched down on Box Of Cats for the release of "Show You Somethin'" and now he's returned to the label with a two-track release, Hot Shit / Bottlerock.
Both tracks are fantastic in their own right and show off everything we love about Astronomar's sound – the weird, space-infused, warbly style that takes you to the furthest reaches of the cosmos. Whether you're blasting these out on a trip across the galaxy or in your living room during the coronavirus quarantine they'll get you grooving wherever you tune in from.
So take a listen to Hot Shit / Bottlerocket on Spotify below, download or stream it on your favorite platform, and read on for our chat with Astronomar!
Stream Astronomar – Hot Shit / Bottlerocket on Spotify:
---
Hey Mar, thanks for taking the time to chat with us today amid all the craziness in the world. Let's start off by talking about the most pressing topic at hand, the coronavirus. As an artist, how has this affected you?
Of course! Thank you guys for taking the time! As a DJ, coronavirus has affected me profoundly. My gigs are canceled, most of my friends are out of work as well… really crazy times.
Do you have any plans while shows are still cancelled? Any studio time or live streams?
My primary work computer is out of commission at the moment, but my old PC desktop on which I made all my early releases is still going strong! I'm gonna reacquaint myself with Sony Acid 7.0 during the quarantine. 🙂
Switching gears to some more positive news. You've got a two-track release on Box of Cats that is absolutely fantastic, the Hot Shit / Bottlerock EP. What was your approach to producing these two tunes? Were they produced together or separate projects that just fit well?
These tracks were made a few months apart, but I was drawing from a similar place with both for inspiration. Funny story behind "Hot Shit"… it was an old sketch I had lying around and one afternoon I tossed in some new sounds, tweaked the arrangement, tried to make an at least playable mixdown, then exported, saved, and threw it on a flash drive to play at a B2B at DayTrip at Academy.
Days later I discovered that I had accidentally deleted the entire arrangement before saving, and I'm on an old version of Ableton, so the entire session is gone. What you hear on the release is the only export ever of that track; hardly any EQing or precise mastering chains, it's the raw export.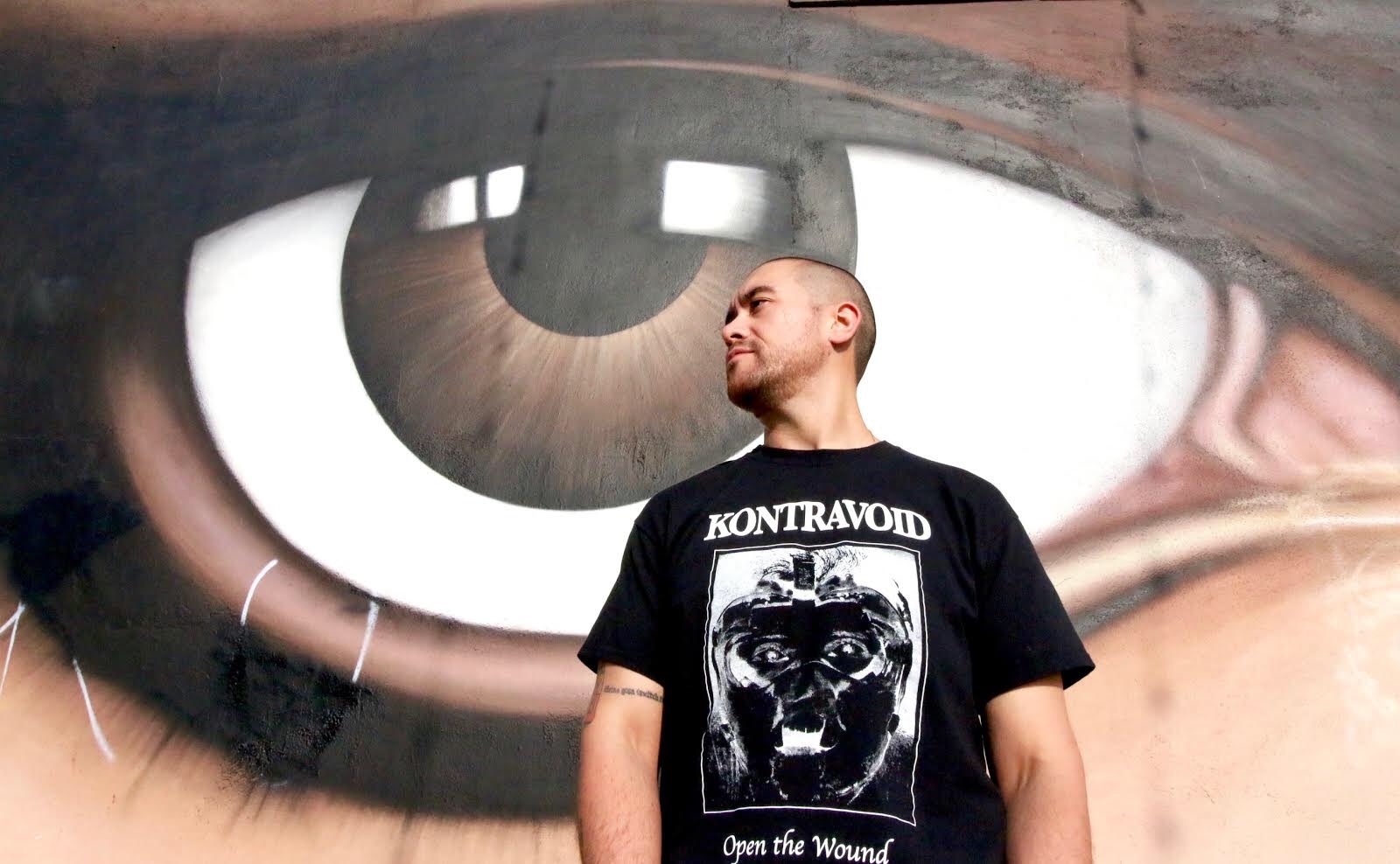 Something that draws us back to your beats time and time again is the weird, wonky, spacey feel to your sound. Is there anything specific you do to put yourself into the right headspace creatively?
I appreciate the kind words! Most of the time I'm trying to create a palate that I've never heard before.. really just trying to impress myself most of the time, and I tend to lean to the weirder spacey side of things.
My process has been pretty similar for years, though the project is very different. In the last few years, I've been incorporating cannabis into my process. It helps me be more patient and accepting while I'm flipping through samples and experimenting with plugins. Also I used to write at night, but more of a morning/afternoon guy these days.
You've worked with Box of Cats last year with "Show You Somethin'" which was an absolute jam as well. How did your relationship form with Wongo and the BoC crew?
Glad you guys dig "Show You Somethin"! I've been a fan of Wongo since 2009; we go way back. We are both Switch stans and you can totally hear it in Wongo's earlier productions. Music aside he has been a reliable homie and always super inspiring. Also many years ago we released some Jeff Doubleu tracks on Main Course, as well as a couple of his lowkey side projects.
Over the years we've been drawn to your mixes because they're always filled to the brim with top-tier tunes. How intense is your pre-planning for performances and mixes? Are there certain floor fillers you know you want to play or do you just go with the flow?
Not intense at all! I just make sure all the newest stuff I want to possibly play is ready to go, and always keep a few of my secret weapons in the barrel and go with the flow in the moment. I love mixing the old with the new, and a lot of the time my old go-to tracks I play are still new to most because they're a weird demo or something.
What's your approach to music discovery? Is it typically through promos you get sent or are you someone who digs into SoundCloud?
These days for me it's mainly demos and stuff homies send me. I used to be an avid SoundCloud user but things got less interesting for me with the rise of repost culture and the notion of numbers and perception becoming more valuable than some fresh art. there is still a lot of really dope shit to be discovered on SC though for sure, I've just relied on it less in the past few years. I do my best to listen to everything I get sent so (producers) please don't be shy!
Last time we spoke we briefly discussed your work as A&R and touched on things you look for from artists. Who are three fresh faces you've recently listened to and think we should check out? (and why?)
Definitely keep an eye on Garneau. He is making really cool and classy club/ghetto/breaks. His output is bananas he sends me like six tracks a week, no joke.
Another one is FOOLiE – I'm so drawn in with his weird sparse chunky house, it feels effortlessly tortured at times… I dunno it's hard to explain the vibe but that's why I love it.
Also Steady Rock – his tracks are always so knockin and tidy. They have just the right amount of playful tension that makes a lot of sense to me for the floor.
Finally, just for fun, if you were to travel to any place in the galaxy (or beyond) where would it be?
I would teleport to a falafel truck in Portland that I think about quite often
---
Connect with Astronomar on Social Media:
Facebook | Twitter | Instagram | SoundCloud