If you love beats laden with groovy elements but still want to blast off to outer space then the latest EP from FOOLiE, Digital Daddy, is perfect for you!
---
One of the most interesting artists that has been rising through the ranks of the house music scene as of late is none other than FOOLiE. Although his roots are in genres like hip-hop, dubstep, and trap, ever since he's begun to explore the reaches of house music he hasn't turned back. Now, after being featured on Psycho Disco's Psych 303, he has returned to the label with the Digital Daddy EP!
When thinking about words to describe the work that FOOLiE has brought to speakers around the world the first one that comes to mind is dynamic. Standing out among the rest by breaking the standard approach to production, his sound takes you into the depths of the underground while simultaneously transporting you to a different dimension. The Digital Daddy EP carries on that tradition by delivering two fresh tunes that will suck you right into the dancefloor and have you moving along with the beat.
Title track "Digital Daddy" begins with a beat filled with sounds that can only be described as extraterrestrial as the sci-fi vibes and vocal chop evoke an almost eerie vibe. From there the track really gets going with a bassline that will have you stomping right along with it. The second offering on the release is "Delay Play" which also delivers on his sci-fi sound. The track drives you forward in an unrelenting manner, almost as if FOOLiE is taking you on a trip to an intergalactic dance party with the beauty of the cosmos as the backdrop.
Take a listen to FOOLiE's Digital Daddy EP on SoundCloud below, pre-save it on your preferred platform ahead of the full release on May 24, and read on for some thoughts from this rising star!
Stream FOOLiE on SoundCloud:
---
"Glad to be back on Psycho Disco! This time around I've incorporated more bouncy and groovy elements into the tracks to complement the dark sci-fi sound I've come to be known by. Really tried to throttle the line between dark and unsettling vibes and danceable tunes on this one, hope you enjoy!"

– FOOLiE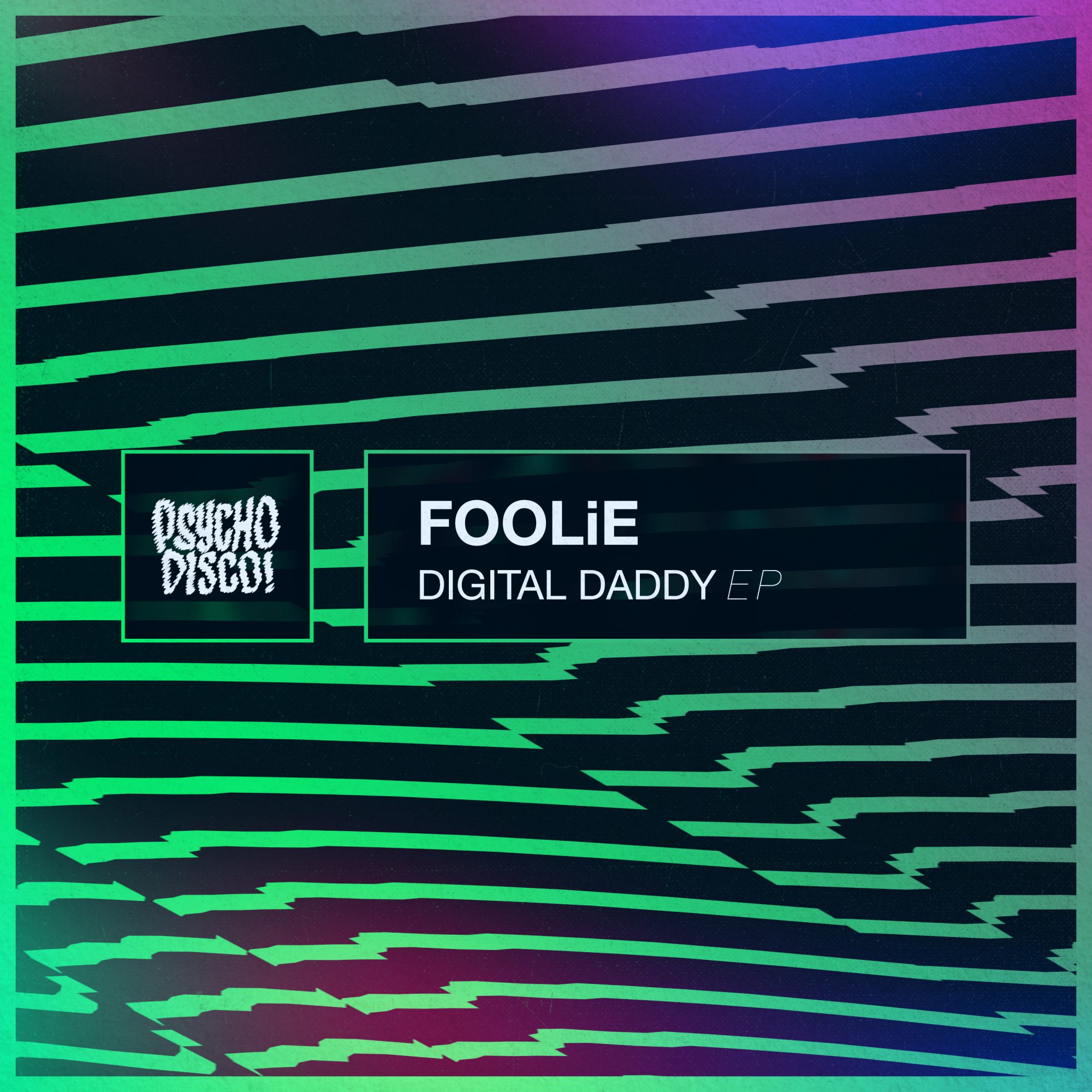 ---
Connect with FOOLiE on Social Media:
Facebook | Twitter | Instagram | SoundCloud