Sultan + Shepard just released their three-track Kochi EP, a chill, emotional journey that's landed on Lane 8's This Never Happened imprint.
---
Sultan + Shepard are legends of the electronic dance music scene. Since first teaming up in 2002, the duo has successfully stayed relevant while always keeping up with dance music's trends and establishing themselves as artists. Their first original release of 2020 is Kochi, a can't-miss EP on Lane 8's imprint This Never Happened.
Their history includes notable collaborations with artists like Showtek and Dillon Francis as well as incredible tunes like "Walls" and "Keep Moving" that energized crowds. In recent times, the duo has taken on a more chill house music vibe and Kochi might be the best showcasing of this sound yet.
Sultan + Shepard has had no shortage of new releases lately either, with Echoes of Life: Day and Echoes of Life: Night both coming out last year. Kochi is a phenomenal follow-up to both of these albums, as something about the emotion captured in this release really makes it stands out.
Listen to Kochi on Spotify now or on your favorite platform and follow Sultan + Shepard's socials below to keep up with their new music, tour stops, and more!
Stream Sultan + Shepard – Kochi on Spotify:
---
The title track kicks off the EP with a serene, progressive house atmosphere. Next, the keys in "Tayrona" combined with other elements in the track results in a perfect, chilled out tune. "Ayla" comes last, and is probably my favorite song on Kochi. It's a beautiful track that sounds purely like Sultan + Shepard.
Following the release of Kochi, Sultan + Shepard tweeted how they've been inspired by Lane 8 and his label over the last year. Lane 8 also shared his own story about his relationship with the duo as he first heard them play at EDC Los Angeles in 2010. Now, they have their first release on This Never Happened and will soon be supporting Lane 8 on select stops of the Brightest Lights Tour.
Let's hope these two artists continue to work together as this is definitely a match made in music heaven. If you fell in love with this release as much as we did, leave a comment below!
---
Tracklist:
Kochi
Tayrona
Ayla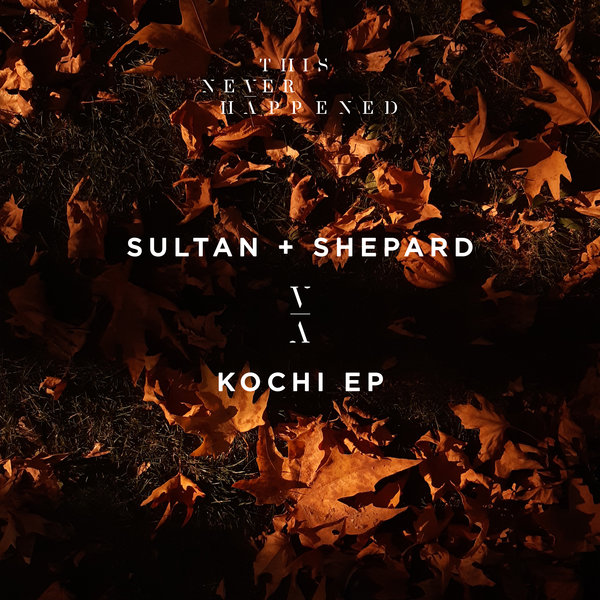 ---
Connect with Sultan + Shepard on Social Media:
Website | Facebook | Twitter | Instagram | SoundCloud | YouTube