The latest album from Cubicolor, Hardly A Day, Hardly A Night, takes listeners on an emotional and gorgeous journey. 
---
When Cubicolor unveiled that they would be delivering a new album in 2020 it created quite the buzz within the Anjuna Family. Now, after listening through Hardly A Day, Hardly A Night for the first time, I knew that this album was something special. In fact, I could both hear and feel the emotion that went into this long-awaited Anjunadeep release.
For context, Cubicolor hasn't had an album release since 2016's Brainsugar. There was almost an album in 2018, but that didn't happen: "It had twelve tracks, a different name, all the artwork was done and a date was set for it to be released. We got home and listened to it, then called each other and decided to drop the whole thing. The next week we went back into the studio and started again."
Delays aside, the new album seems to be a rebirth for the trio. It was inspired by the cycles of time and the cyclical movements of the planets. As such, it weaves together themes of loss, hope, and acceptance. This makes perfect sense given the backdrop of the unreleased 2018 album. I guess it was all part of the journey and, in the end, worth it to land with this stellar creation.
Take a listen to the latest release from Cubicolor on Spotify below, purchase or stream Hardly A Day, Hardly A Night on your favorite platform, and read on for the complete album review.
Stream Cubicolor – Hardly A Day, Hardly A Night on Spotify:
---
The album opens with the aptly named "Prelude" which so nicely sets the stage for what's to come.
I truly appreciate when an album is fully stitched together, with an opening and a closing, and a clear story in between. I feel as though the opening track, one of the few without vocals, can take a listener from any emotional state into precisely the one they should be in for the journey ahead. It's a perfect reset before diving into the meaty tunes ahead.
"Rituals" serves as a terrific introduction to the vocals of band member Tim Digby-Bell. His light and airy falsetto style is such a hook; I'm drawn in each time I hear him start to sing and I have to hear the song through to the end. I also appreciate the careful use or warbling synths on this track (and a few others). It's like a touch of the acid style I love without going too far.
So far listeners might want to simply sway to the music, but the next few tracks are most definitely for those that want to dance. 
The vocal track "All You Needed" makes a slow transition from swaying to dancing. And once it does, the dancing won't be stopping anytime soon. Next up is "Melodies" which brings an otherworldly sound that makes me think of Dusky, another Anjunadeep producer. The sounds are unique to each, but both make me feel as though I could be floating through space rather than sitting here on earth.
Continuing the dance tunes, but slowing it down again, is the previously released "Points Beyond." It's a slow build but comes right back to a smooth and steady beat that will keep you moving. This is followed by "Now You Know" which seems to tie up this section of heady beats.
"Hardly A Day, Hardly A Night" takes us back to the steady state of the opening tracks.
Tim's ethereal vocals carry us through the title track with a subtle but steady beat. And then "Once Around" really mixes it up. While similarly steady like the title track, the tone and mood are entirely different, giving a piano melody and little else. Think of it as a palette cleanser so you can fully enjoy what remains of the album.
Next up is probably my favorite song on the album, "Wake Me Up."
I say it might be my favorite, but it's hard to extract any single song from an album that weaves tracks into a beautifully told story as a complete set. That said, "Wake Me Up" stands on its own as a song I'd put on repeat only for my Sonos controller to crap out leaving me no way to stop the track playing over and over. And I wouldn't be mad at that!
Then "Airbeat" dials it up a bit followed by "Kindling" setting up the closer. Both drive me to get up on my feet, but the latter brings back the otherworldly feel from "Melodies" as a callback before the final chapter.
The album closes with "Pale Blue Dot" – a lovely melodic track that slowly becomes more distressed and emotional till the end.
It feels as though I am drifting, weightless, through interstellar space. As it concludes, I'm left wanting more, and in a good way; as if the album is complete, but the emotions it has conjured are not. "Pale Blue Dot" is also an Easter Egg for space and science geeks. When Voyager 1 took a photo of Earth in 1990 it became known as the Pale Blue Dot. I don't think it's a coincidence that this album drop coincides with the 30th anniversary of this photo and the release of a remastered version of the photo.
Hardly A Day, Hardly A Night is just a beautiful and emotional album that begs to be heard from start to finish.
There's no doubt that the trio poured their heart into this release and it provides no shortage of uplifting feels for us listeners. Like the recent boerd album Misplaced I'm struck by the ties to nature and the emotions that are tied in. And since the inspiration for the album includes the cycles of time and the cyclical movements of the planets, it's no surprise I found myself floating in space.
---
Tracklist:
Prelude
Rituals
All You Needed
Melodies
Points Beyond
Now You Know
Hardly A Day, Hardly A Night
Once Around
Wake Me Up
Airbeat
Kindling
Pale Blue Dot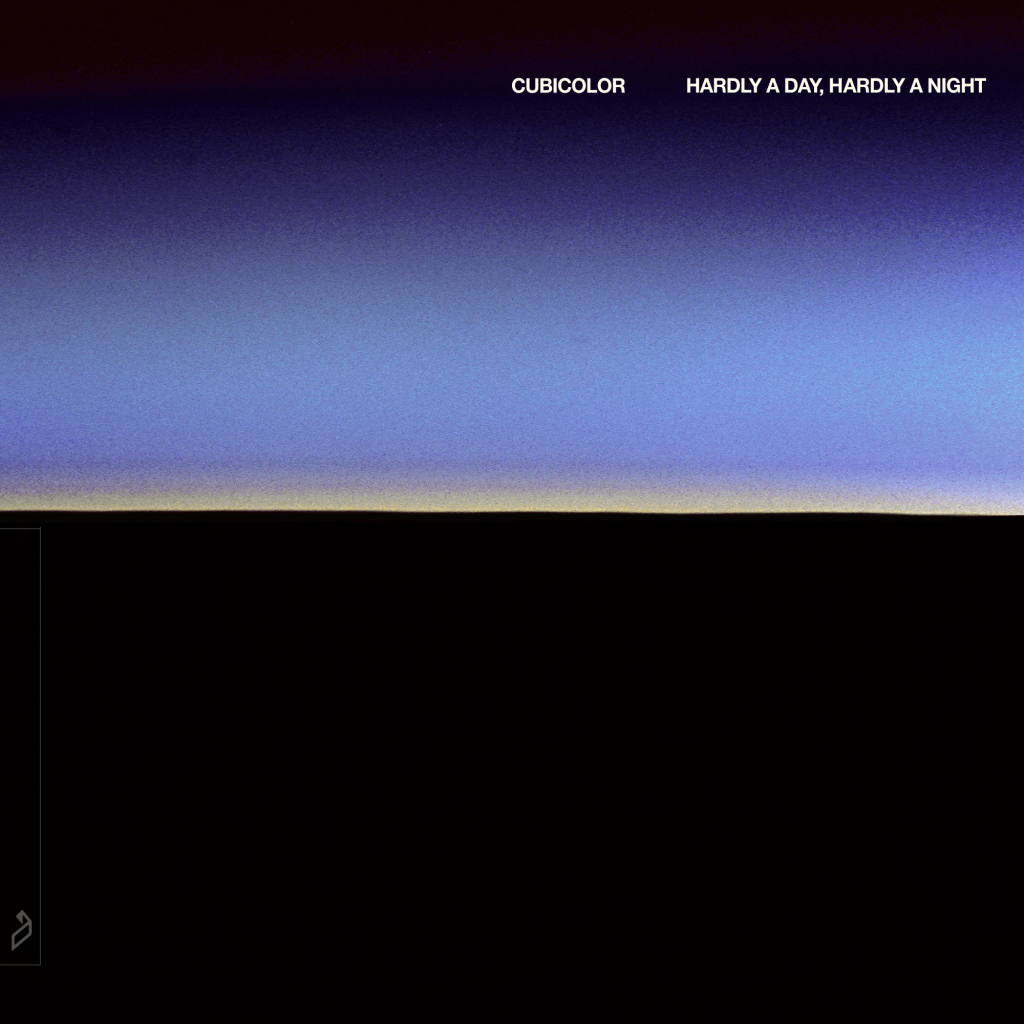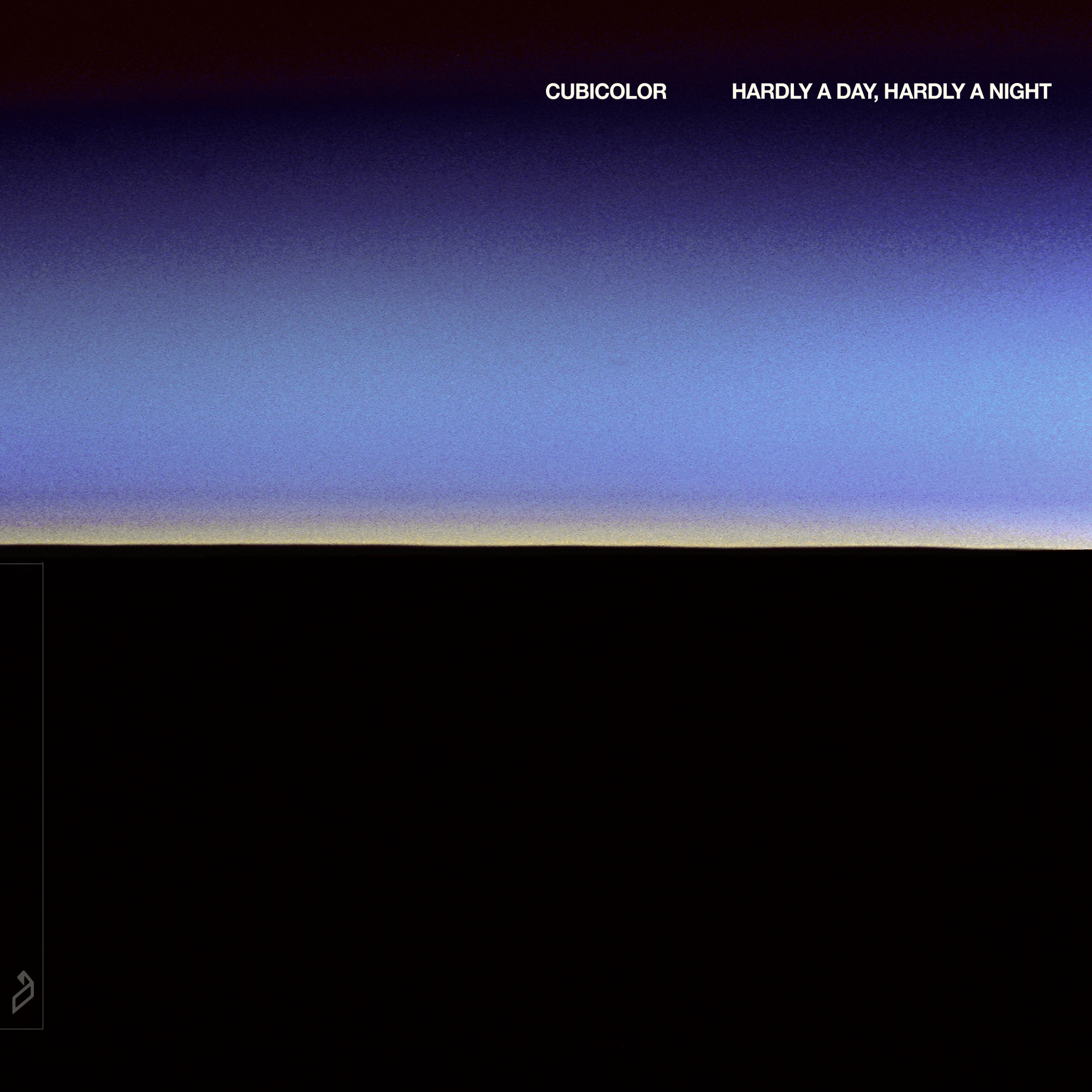 ---
Follow Cubicolor on Social Media:
Facebook | Twitter | Instagram | SoundCloud | YouTube