Underground house duo Dusky pay their respects with the five-track Aset Forever EP, out now on their own 17 Steps label.
---
Hailing from London, DJ/producer duo Alfie Granger-Howell and Nick Harriman, better known to the world as house music sensations Dusky, have quickly made their way into that rare upper echelon of extraordinary artists that leave you breathless every time you encounter them. It's no surprise, then, that we were thrilled when we learned about their brand new Aset Forever EP, out now on their own 17 Steps imprint – and it lives up to all of that.
The five-track EP takes us on a tour of the various sounds of the underground, incorporating elements of 80's and 90's house music and a wide variety of beats, sound effects, and melodic elements for a release that will have you hooked as soon as you hit play. On a more poignant note, the EP is named for Jan Francis, a friend of the duo who helped them get their start in the scene and sadly passed away at the end of last year.
The EP's release comes just ahead of the kickoff to Dusky's 15-date North American tour where they will pass through San Diego, Brooklyn, LA, Chicago, and many more cities along the way. Check out our post on the topic for a full list of date and get your tickets for what is sure to be a bunch of truly exceptional sets by a pair of performers that we just can't get enough of, and read on for our full review of the EP below.
Buy or stream Dusky's Aset Forever EP on your favorite platform!
Stream Dusky – Aset Forever EP on Spotify:
---
If you've been paying any attention to Dusky at all, you've certainly already lost your mind to "Amongst The Gods," the sensational lead single from Aset Forever and arguably one of the best tracks Dusky have ever put out. It's got a little bit of everything from a catchy breakbeat to a rippling arp line to a backdrop of cool, slightly distant synths that give the whole thing an introspective feel – and that's all before it kicks in with that infectious bassline that makes you just want to lose it all and dance. Don't take my word for it – press play and get lost in time with this unforgettable tune.
By contrast, "The Ace" is an in your face, banging throwback to the 90's at a significantly higher tempo of 130 bpm. In this track, Dusky fuse darkness with light, blending rollicking basslines and discordant tones with light, feathery vocals and a weird, other-worldly reverb.
Fully embracing the darkness "Staunch" takes us on an adventure through a dark, sinister warehouse, filled with eerie synths, endless reverb, and a sci-fi-oriented chord progression that fills me with a deep, unshakeable sense of foreboding. As a shadowy voice repeats, "Ecstasy, ecstasy," again and again, I can feel the tune taking residence in the deepest recesses of my brain. It's a hypnotic mindfuck of a track.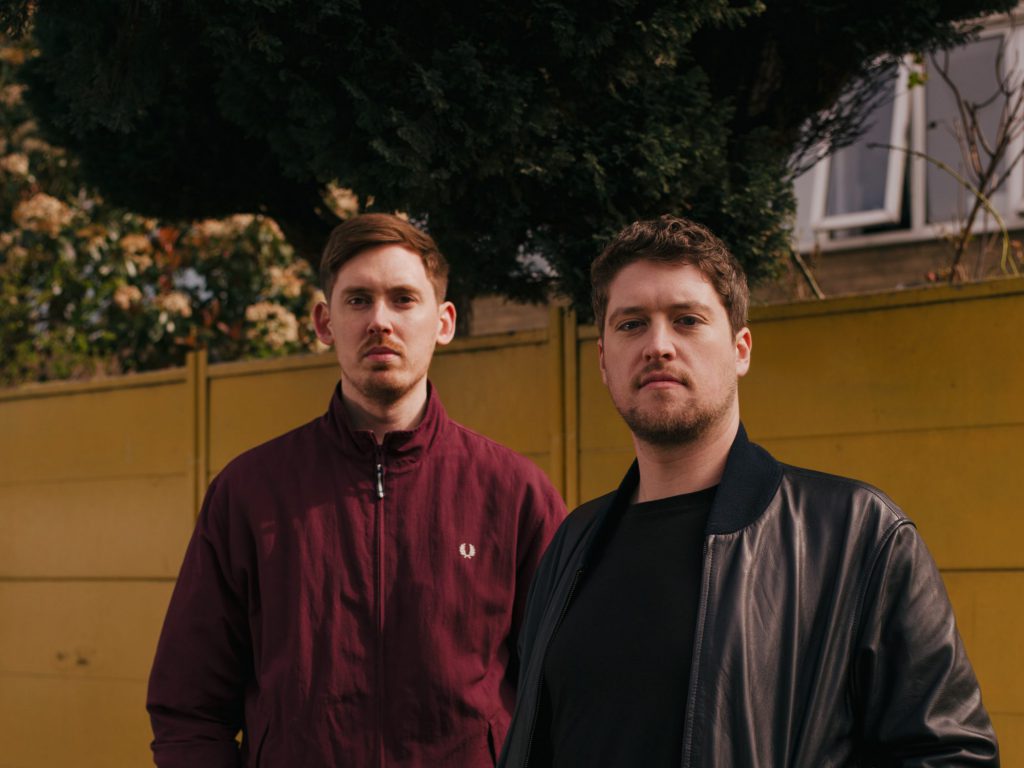 Flipping over to the B-side, we have "Angles," which is arguably one of my favorite bits of music on the album. Taking on a bit more laid back feel, we start off with a solid minute plus of driving percussion and understate bassline before the entire thing starts to shimmer like a thousand suns. Maybe it's the euphoric synths; maybe it's the gravity-defying vocal samples. Whatever it is, "Angles" is a hands-in-the-air vibe that makes my heart leap inside my chest. I love every second.
The final track on the album, "The Captain," is a cool as hell throwback to the parts of the 80's that still make us wish we had a Camaro and some serious bangs. The constant beat coupled with the spacey synths and sound effects send chills up my spine. It's the perfect conclusion to the EP – an aural representation of a perfect night you never want to end.
If you're a fan of underground house, then Aset Forever is without question a must-listen for your fall season. Give it a spin and make sure to catch the boys on their upcoming tour for an experience you will certainly never forget.
---
Connect with Dusky on Social Media:
Facebook | Twitter | Instagram | SoundCloud