Rising progressive artist KANE just left a lasting impression with his self-titled EP on Deep State Recordings and has now spun a solid mix to lose yourself to.
---
If you're looking to find one of the busiest artists in the electronic music scene then KANE is one who fits the bill. While he continues to hone his craft both behind the decks and in the studio, he's also taken on a number of other roles in the industry ranging from radio host and label head to founding Lights Out Heads Down and editing for Magnetic Mag.
Most recently, KANE caught the ear of GRUM and received the honors of being the first release on his fresh imprint Deep State Recordings with his self-titled, two-track EP. Both tracks, "Days Like These" and "Forgive Me Forget You," are fantastic and dripping in progressive sounds that take listeners on a journey.
Related: Want to learn more about Deep State Recordings? Check out our interview with GRUM for some extra insight!
After dropping his EP last week, we caught up with KANE for a quick chat to discuss his approach and plenty more. Listen to his exclusive guest mix below and read on for the full conversation!
---
Stream EDMID Winter Waveforms 2020 || KANE on SoundCloud:
---
Hi KANE, thanks for taking the time to chat with us today and congratulations on the release of your self-titled EP! What was the production process like "Days Like These" and "Forgive Me Forget You"? Did you make both tracks in the same studio session or were they entirely separate ideas?
They were actually made almost a year apart. "Days Like These" was made at the beginning of 2019 and "Forgive Me Forget You" was made in February of 2018 I believe. Maybe even earlier? It could have been 2017, I can't remember.
Production-wise, they are complete opposites. FMFY was all inside the box and came together in one session, where DLT is all hardware-based and was a slow process, both in transitioning to a new way of making music and because I kept making new tracks when I should have been working on it. 🙂
When did you first send over the two tracks to GRUM for consideration, and can you share what it felt like after getting word that this would be the debut release on Deep State Recordings? 
I'd sent FMFY ages ago and he had been playing it for a while here and there. I had already released it on my own label last year, but he was keen to sign it and DLT, so I happily obliged. When he said he thought it would be a great first release for the label, I was stoked and honored. I tried not to think too much about it after he first mentioned it, just incase anything should have changed, but now that it's out, it's surreal.
I've come to learn how to detach myself from my work, as to not get stuck on one thing and continue pushing forward. I'm proud of it, hands down.
You've also played a number of shows, including opening for GRUM on his recent tour. What's your preparation process like for your performances and do they differ from mixes like the one you just spun for us?
They are different, but there are some similarities. With shows, I gather tracks that I think will work for the night. I don't plan sets, as it's the DJ's job to read the crowd and play accordingly. What time I play also dictates what I play.
With mixes, it can either go two ways. Either I press play and record whatever tangent I go on or I map them out precisely. It depends on what the mix is for.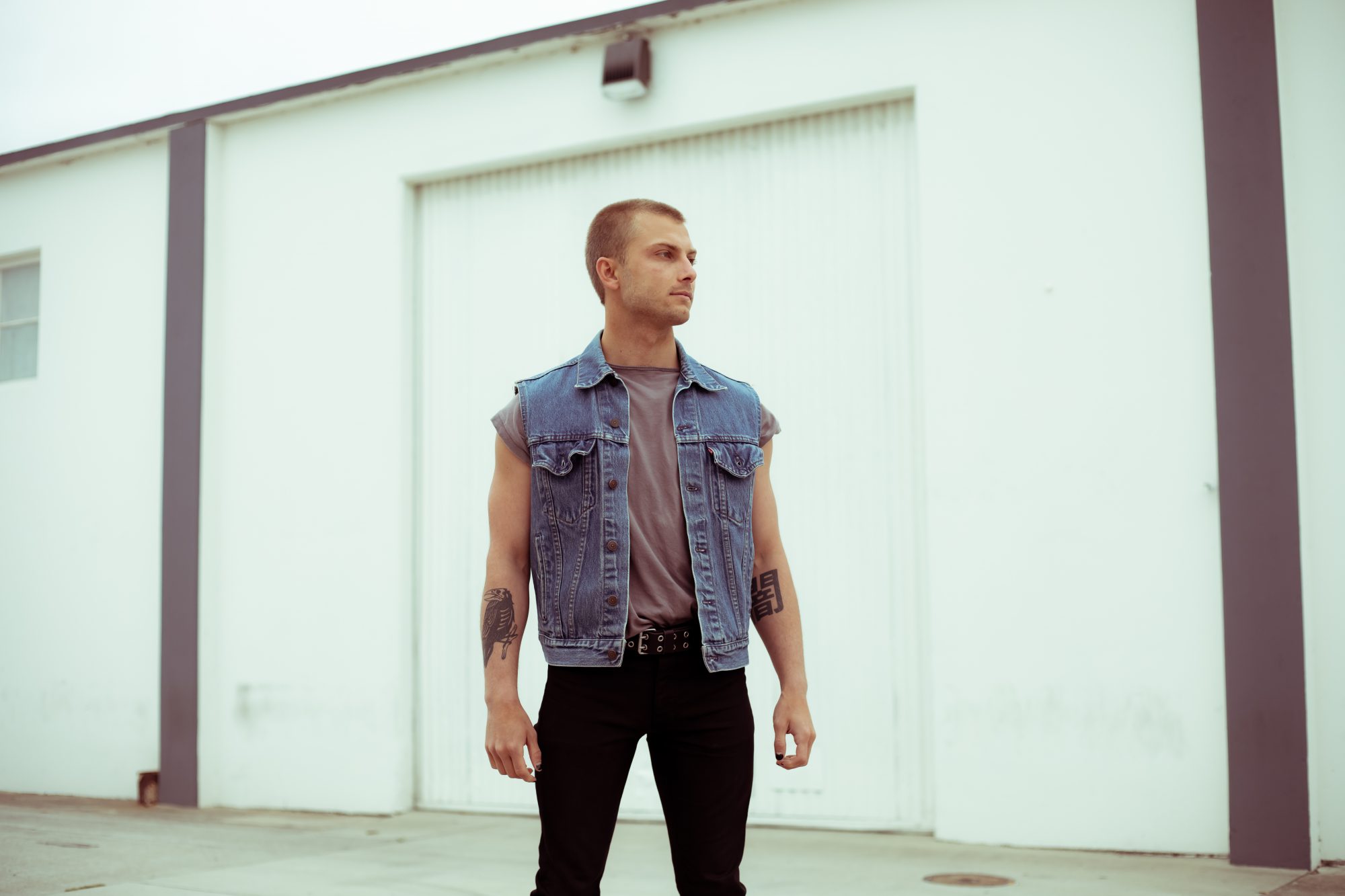 The past few years have truly seen a reemergence of progressive styles in North America. What do you feel has contributed to this and what draws you to the genre personally?
Music moves in cycles. Minimal was big in the early to mid-'00s and then got boring. EDM DJs took over but then cannibalized themselves with trying to constantly make a bigger track than the guy before, instead of writing a good record. As a result, clubbers get tired of the same gimmicks and sounds, and now that more music is being shared than ever, they have more options and ways of discovering.
What draws me to the more progressive sound is that it's so wide-ranging. Progressive can mean so many different things, excluding the EDM that Beatport used to label as progressive. The seriousness of techno, with the melodic elements of trance, and the house groove, it's a great combination. I don't listen to too much progressive, and I'm not a fan of basically uplifting trance slowed down to 126bpm, but progressive is whatever you want it to be.
Aside from your work as a DJ you also have taken on a number of other roles in the industry including running a label, hosting radio shows, writing, and more. First, how do you keep up with it all, and second, which one has proven to be the most difficult to manage?
None of what I do is difficult. What is difficult is maintaining a work-life balance. I'm a big outdoors person, so staying inside all day pounding out articles and working on music can be a challenge, especially when the waves are firing.
One way to overcome this is to wake up around 5am every morning, allowing myself to accomplish everything I need to do. I've also begun to say no to a lot of different requests, which is also a bit difficult when they come from people I enjoy working with. But, like my music, I only want to be pushing content that truly resonates with me.
Now that you've started the year off with quite the bang, what do you have planned on the horizon in 2020 that you're excited about?
More originals, remixes, relaunching my first label, more touring, and building my podcast into the number one music business podcast on the planet.
---
Connect with KANE on Social Media:
Facebook | Twitter | Instagram | SoundCloud