Not even 20-degree weather at SnowGlobe can stop a wild pack of ravers from celebrating the New Year. In fact, it just made us dance more!
---
There are many ways to celebrate the new year, but I think we can all agree that if you are not surrounding yourself with good music and good people then what is even the point? The only way I wanted to ring in 2020 was at a music event and when I saw the lineup for SnowGlobe Music Festival, I was stoked!
SnowGlobe has held a special place in my heart after attending for the first time back in 2014. It was right at the beginning of my love affair with dance music and music festivals as a whole, and it really left a lasting impression on me. 
That being said, I knew that my experience at SnowGlobe would be completely different this time around.
Now that I am older, more familiar with the scene, and also a photographer, my approach to music festivals is very different than when I was 19. My knowledge of artists and genres have expanded and festivals feel like a second home to me. This was the first time returning to a festival after missing 4 years in between. I was excited to see how it had changed and what qualities held true. 
Before I get into the rest of the fest, I want to start with the music because I thoroughly enjoyed every set I saw.
The lineup this year was impressive as usual with big artists like Skrillex, Zhu, Louis the Child taking the mainstage, but I was most excited about so many of the smaller print names. Looking back, what all of my top artists had in common was high energy and pure excitement to be performing. 
If you haven't heard of Channel Tres yet, you are definitely missing out. I was already a fan of his unique blend of house and funk, but his live performance at the Igloo Tent blew me away. I had no idea that he would bust out choreographed dance moves alongside two backup dancers. It added a whole new level of groove and left me in awe.
His set had a competing time slot with the beginning of Skrillex's NYE set so towards the end of the night the crowd thinned, but his dedicated fans, including myself, stayed to witness his magic. I was happy to have the extra dancing room for my favorite songs by him, "Topdown" and "Controller".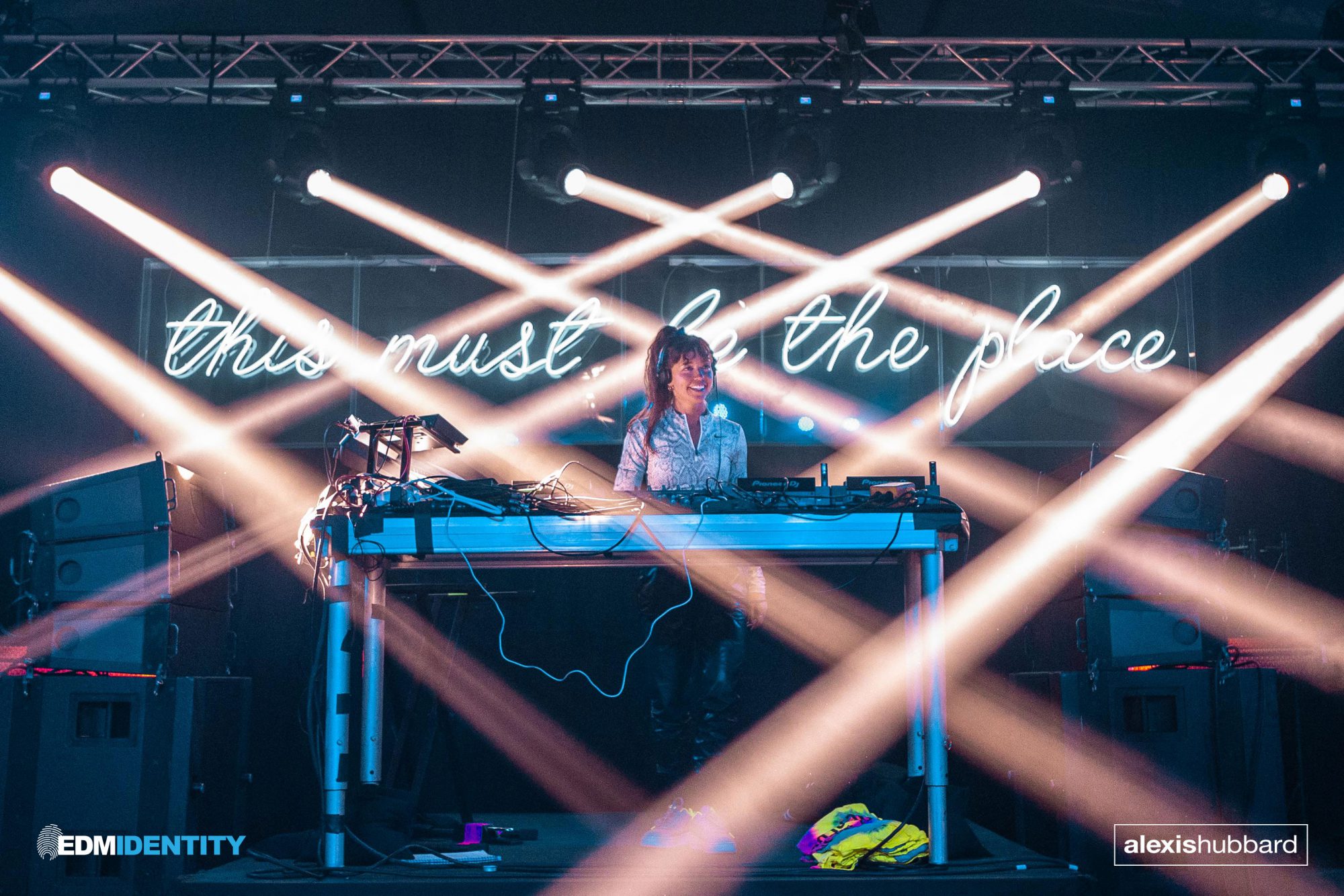 Another set that truly surprised me was by an artist that my fellow team member and friend Zach strongly suggested I see, LP Giobbi.
Not only was LP Giobbi so captivating to watch jump around with a smile on her face the whole time, but her energetic deep house was impossible for us to keep still to. She then mixed for another of my favorite artists, Kah-Lo who took the stage right after.  Her songs "Fake ID" and "Ginger" in collaboration with Riton have been staples on my pregame playlist, and they were even better to witness her sing live. She was as vibrant as her green hair and very engaging with the crowd. 
Some other artists that cannot go unmentioned were Elohim, GG Magree, and Spencer Brown who all threw down incredible sets at the Sierra Stage. Elohim is a true artist in every sense and her ability to sing and produce live is mesmerizing. I didn't know much about GG Magree and Spencer Brown before SnowGlobe, but their shows held my attention and I can now say I'm a true fan of each!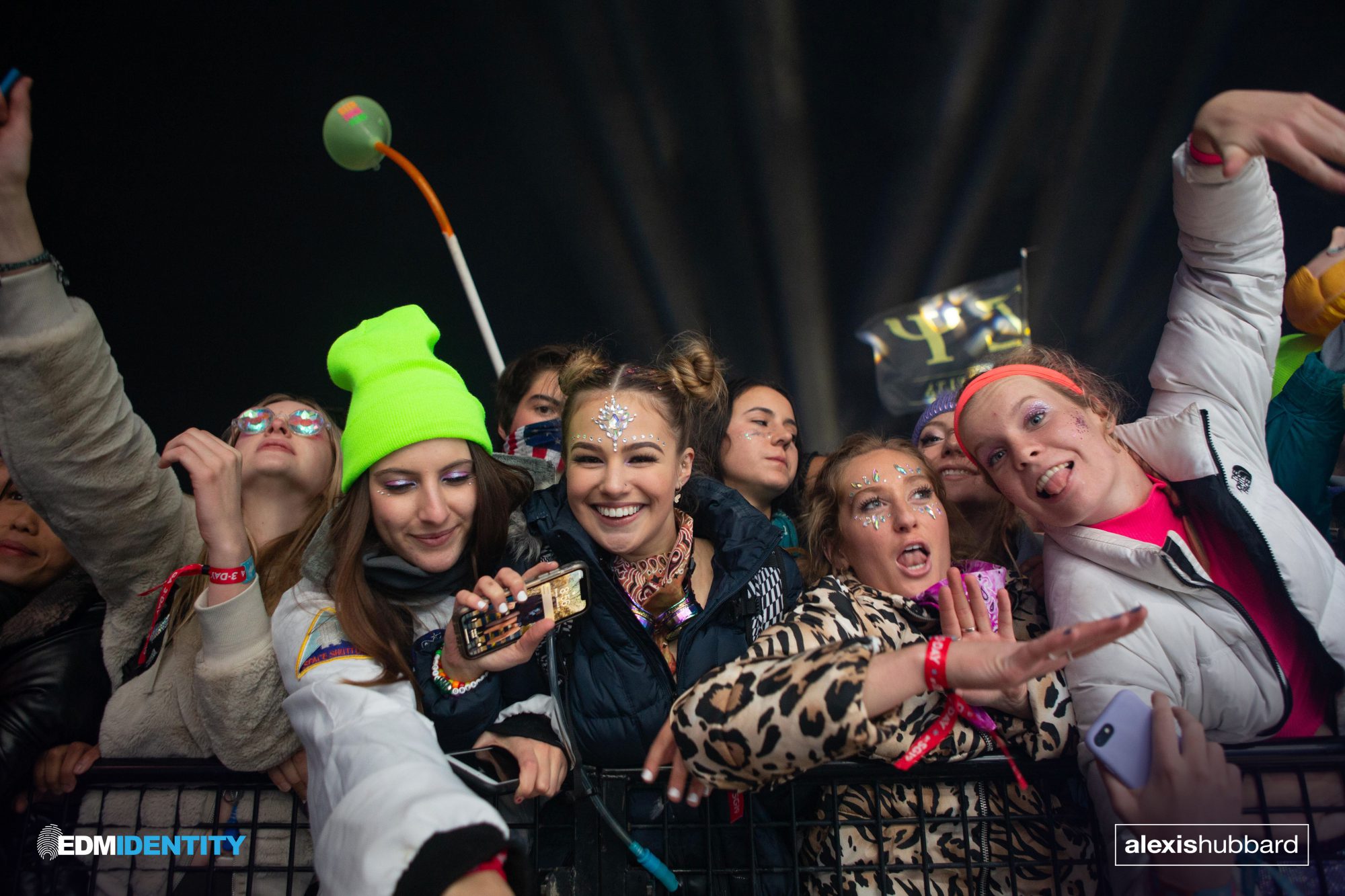 I would not have had as much fun if it weren't for the amazing energy of the fellow attendees surrounding me!
Having a general sense of happiness at a festival is expected, but something about the people at SnowGlobe surprised me. I have a theory that the fresh air and beautiful scenery just tend to put people in a better mood. Or it might also have to do with the fact that it is a generally younger crowd than the majority of festivals I go to now. The age range seems to land around 18-23, about the age where festivals and events become more accessible, and in my experience, newbies to the festival scene are some of the friendliest and excited people out there. 
Being in South Lake Tahoe also added to my state of bliss.
I'm sure the influx of people during this festival takes its toll on the town, but the locals seem to welcome us with open arms. Even though the town is small there is still plenty to do outside of the festival. Tons of tasty restaurant options are just a short walk away and if you wake up early enough you could hit the ski slopes before raging at night. With word that MTV plans to expand SnowGlobe to different locations, it would take a lot of convincing to get me to ditch Lake Tahoe for a new spot. 
Now, let's dive into the festival itself.
One aspect I appreciated about SnowGlobe was the layout of stages and amenities. The stages are relatively close to one another which is important when trekking from set to set in the cold weather. I bounced around between sets often during the three days so having to only walk a few minutes was a bonus. 
Although this feature was nice, I did notice that the sound of the main stage would sometimes clash with the Igloo tent stage because they were so close. There were times where I couldn't hear the artists performing in The Igloo unless I was fully inside the tent.
This made it difficult to hear artists like Doja Cat and SG Lewis who attracted large crowds and pushed the excess outside of the tent. That being said, The Igloo was by far my favorite stage. It was warm, the daily lineups killed, and there were massive disco balls hanging from the ceiling!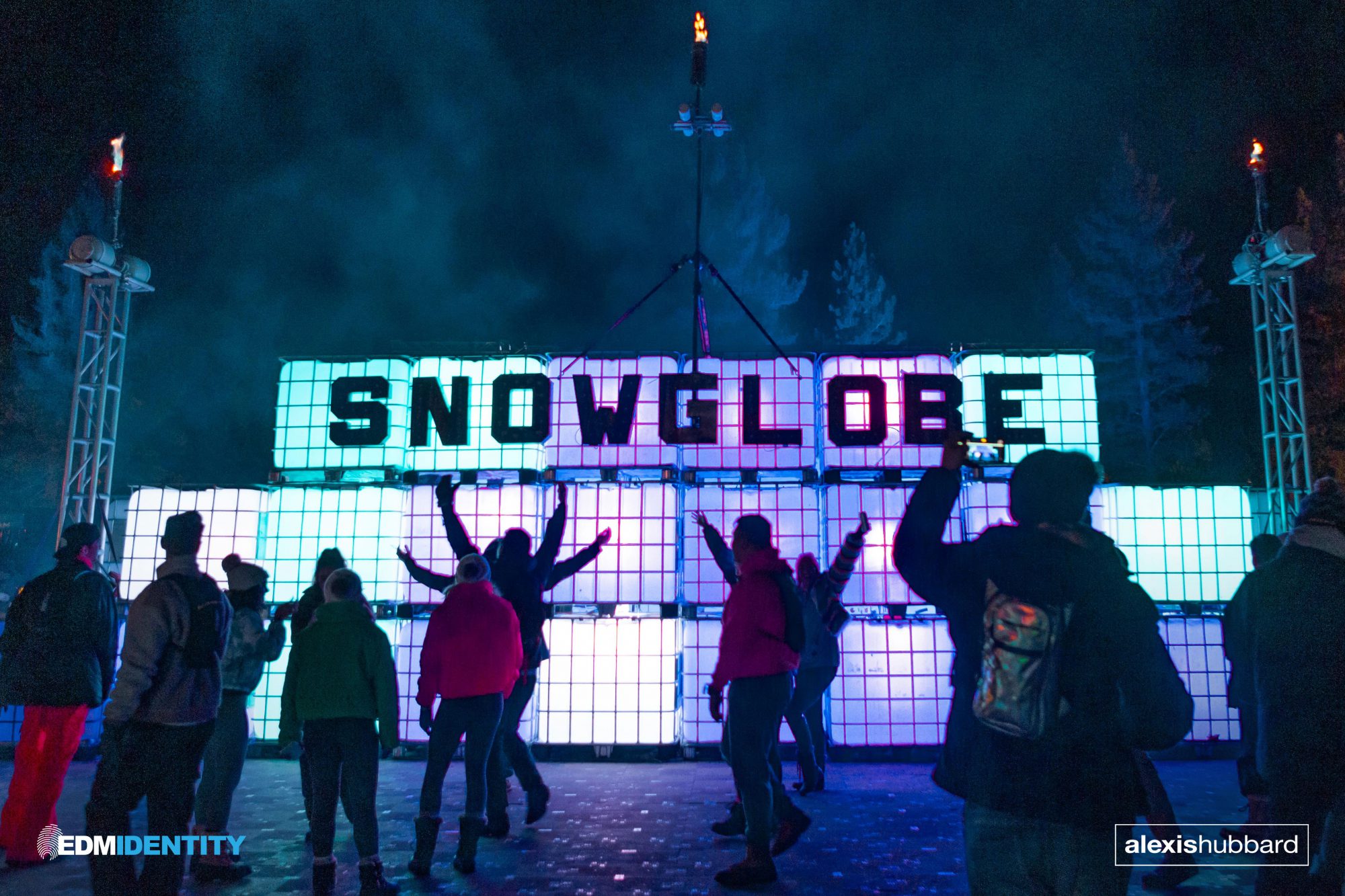 Anywhere you stood at the Sierra stage was a good spot and there was always room to dance.
The sound was clear, didn't compete with other stages, and the towering trees as a backdrop were stunning. However, the stage design was limiting for some of the artists. It is set up basically like a window which is not ideal if you are not a DJ who performs behind a booth. JPEGMafia, for example, ended up ditching the stage and made his way directly into the crowd because he didn't want to perform through a rectangular window. 
I especially appreciated The MTV Lodge when I needed to recharge. This tent was filled with massive space heaters, games, tables, and a bar. This wasn't around for my first year but it definitely played a role in helping me stay warm this time.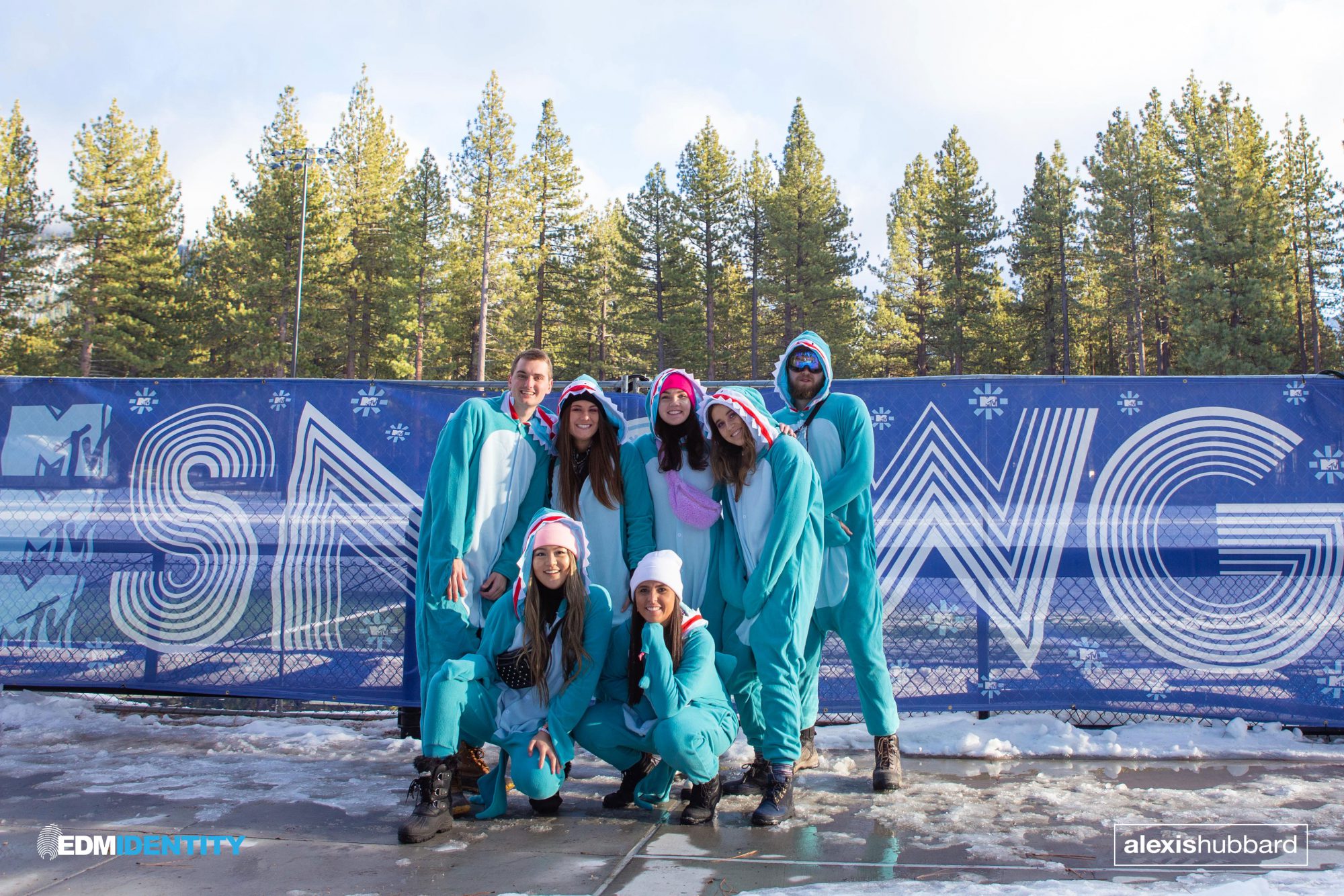 The snow is beautiful but adds an extra level of effort required. 
I have decided that this is not an easy, breezy festival to attend, especially if you are not used to snow and cold weather. If you are flying in from out of town, the nearest airport is in Reno which is about an hour's drive to South Lake Tahoe, so you must plan for an Uber, shuttle, or taxi for that last leg.
Camping is not an option, so there is definitely a challenge in finding an affordable lodging situation. And unless you drove or have the energy and warm enough clothes to walk, most people take Ubers to and from the festival which can be pricey and competitive to find.
SnowGlobe takes a lot of planning, prep, and problem-solving skills, but the lineup, location, and overall good energy of the festival make up for the struggles.
Making the choice to spend my New Year's Eve at SnowGlobe was one of my best decisions in 2019.
I went into the festival guarded and wary of the cold, but I had too much fun to even think about it once I was there. I can see myself returning to SnowGlobe in the future and would make an effort to spend some extra time after the festival to explore more of South Lake Tahoe.
If you are considering making your way out to this festival, I strongly recommend you push yourself outside of your comfort zone to do it. This is 2020 after all. Happy New Year!
---
Connect with SnowGlobe Music Festival on Social Media: